When Gurdas Maan sings, he makes a point. And by the virtue of being the legend that he is, everything he says becomes a talking point.
No wonder then that the celebrity singer's latest music video 'Punjab' is currently a rage and a subject of debate among the Punjabi-speaking community. The song has touched a raw nerve – the menace of drugs allegedly killing its youth. It's a subject that evoked angry denials and divided opinions during the controversial release of Bollywood film Udta Punjab last year. But with an icon like Maan expressing deep concern about it, Punjab's drug problem stands almost validated among his fans.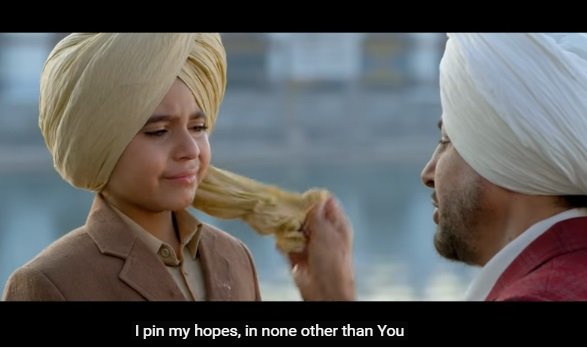 But drug abuse is only one of the many ills Maan has sought to highlight in his powerful, riveting song that released on February 9 – less than a week after Assembly polls in Punjab – and trended for days after. 
In the video, Maan plays Time, who brings Bhagat Singh from year 1917 to 2017 to show him how Punjab has slipped into a state of ruin and the youth doesn't respect his sacrifice. Addiction, cultural alienation, pesticides, distortion of history, consumerism – Maan has taken on them all.
He has also slammed the new-age Punjabans for indulging in smoking and drinking. At one point, Maan says smoking has dried up their breast milk. In one of the scenes, a mother is shown thrusting a digital tablet in her son's face so she can carry on with her party and drinking; Maan declares that women have forgotten how to raise kids. Girls are shown taking selfies and walking out of stores with shopping bags dangling on their arms as Maan laments Punjab's ruin in the background.
And this is precisely the subtle 'misogyny' and sexism that Maan is now being widely criticised for. An article on a popular community website has called the song a finger-pointing charade that gives a nod to the ingrained Punjabi machismo while depicting women as being more guilty than men. 
Another author has accused Maan of patriarchy and hypocrisy, pointing out that his own spiritual guide Laddi Shah was a chain-smoker. A column in Hindustan Times suggests that Maan has a reputation for patriarchy, that even in his hugely popular track 'Ki banu duniya da' for Coke Studio India, he spoke of how women who once used to shepherd buffaloes are now making their men eat at hotels.
But Maan isn't in any mood to go on the backfoot.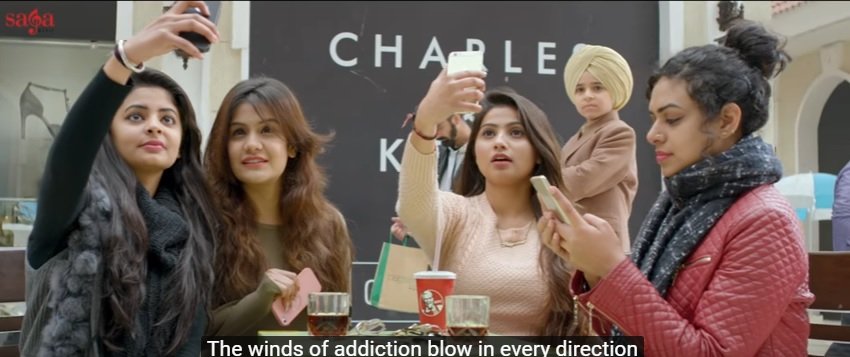 The singer told ScoopWhoop News that he stands by his song's lyrics that say pregnant and lactating women shouldn't smoke or consume alcohol. 
"A number of scientific studies have proven their deadly effects on the baby's health. Pointing this out is not patriarchal or anti-women," he said.
Maan said he respects the fact that smoking and drinking are a personal choice, but it's his right to condemn the habit, especially when would-be-mothers do it. 
"Women give birth, they can't be putting [harmful] elements into their bodies," he said.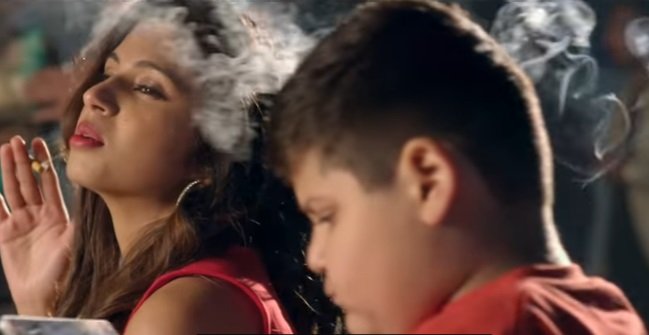 Maan refuted the charge that his video repeatedly shows child-rearing to be a woman's job alone. 
"The video shows men too. But mother is the prime keeper of the child. I have no doubt about it," he said.
Maan denied the allegations of misogyny and patriarchy plaguing his works, arguing that he has probably sung more for women empowerment than any other Punjabi singer with songs like 'Kudiye kismat pudhiye' and 'Babul Da Dil'. 
He also slammed the critics for "being selective" in their criticism. 
"In the music video, I challenged stereotypes by showing a girl carry the dead body of her father. The song itself condemns molesters and acid-attackers. But I wonder why those calling me misogynist are ignoring all that," he said.
"I have made a point in a seven-minute video. I had my limitations in what all I could possibly show," he said.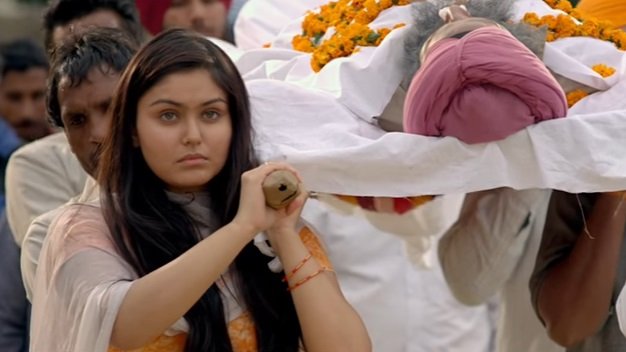 Critics have also accused Maan of double-speak, raking up his very popular song 'Apna Punjab hove' that extolled 'ghar ki sharab' [home-made liqour] a few years ago. Is Maan's new-found hate for alcohol reserved only for women?
"This criticism is not fair," Maan said. 
"There is a huge difference between those days and the Punjab of today. I used 'ghar ki sharab' for showing Punjabis' large-hearted hospitality. I don't even condemn drinking if done in a limit, but it's become a menace. A big menace," he said.
Maan said he is speaking about the evils because he is deeply concerned about Punjab. 
"Every line, every frame in the video is being dissected a bit too harshly," he argued.
"But I take it in my stride. Because somebody needs to speak up. This music video is my small attempt to give back to the society that has given me everything."