A senior police officer lays down his life while fighting terrorists . But his family refuses to cremate him until the state government assures jobs in government departments for his children.
The family of the slain police officer Baljeet Singh, who died on Monday, July 27, in Dinanagar, Gurdaspur has refused to cremate him until the state government assures appointment letters of SP rank to his son and post of tehsildar to his daughters.
Singh had joined the force in 1985 as ASI following the death of his father. According to reports, Singh's wife, Kulwant Kaur has said that the family had suffered a lot as her father-in-law, police inspector Acchar Singh too died during the height of militancy in 1984 in Punjab. She also accused state government of not providing sophisticated weapons to the police force for fighting militants.
However senior police officials have denied any knowledge about such demands. SSP Ashish Chaudhary, when contacted, said he was not aware of any such demand and will inquire into it.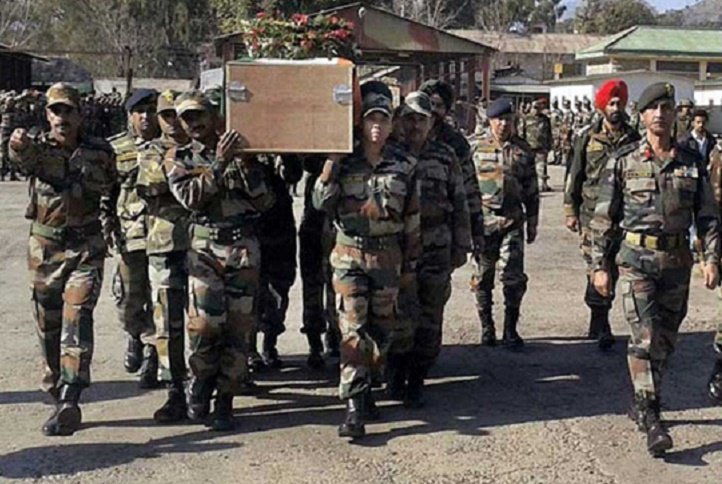 The Punjab government had however on Monday announced that the next of kin of each member of the police force who lost their lives in the operation would be given government job. In addition, the bereaved families would also be given financial assistance to the tune of Rs 10 lakh each.
The demand for compensation and reservation in jobs for the family members of martyrs is justified and should not be questioned. But specifically demanding senior positions in government organisations which require certain credentials and expertise while resorting to blackmail tactics will only belittle the martyrdom of the valiant police officer.
Read more: