Chaos prevailed on MG Road in Gurgaon on Wednesday morning after some unknown gunmen opened fire on a moving SUV that reportedly resulted in the death of one person.
According to IBN Live, while no person was killed due to the firing by the assailants, one died in an accident that followed the attack.
TV reports said that three men travelling in a Santro car opened fire on the SUV carrying a 'gangster' Rakesh Kumar of Hayatpur. He was going to Mehrauli from IIFCO chowk when the assailants fired at his car indiscriminately at 11 am, police said.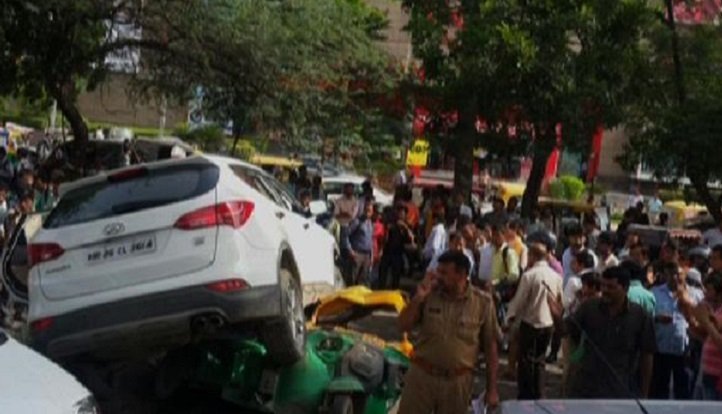 While Rakesh escaped unhurt, his driver was hit by a bullet following which he lost control over the car causing it to topple over an auto-rickshaw standing nearby. The driver of the auto was crushed to death on the spot, police said.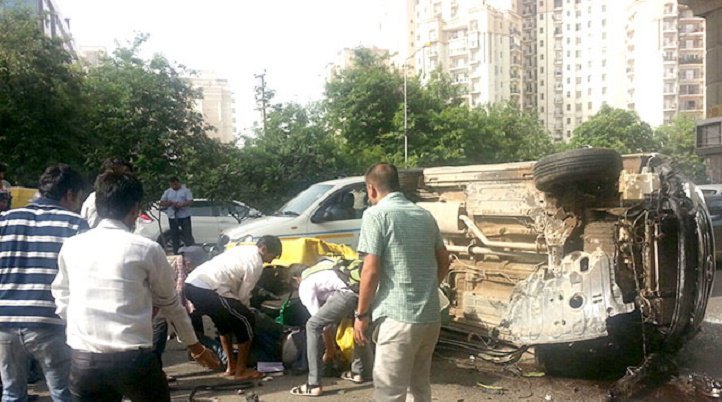 Tanya Rai, an eyewitness, who was stuck on the MG Road due to the incident has reportedly said the auto-rickshaw was driving on the wrong side of the road, and therefore he got injured so badly.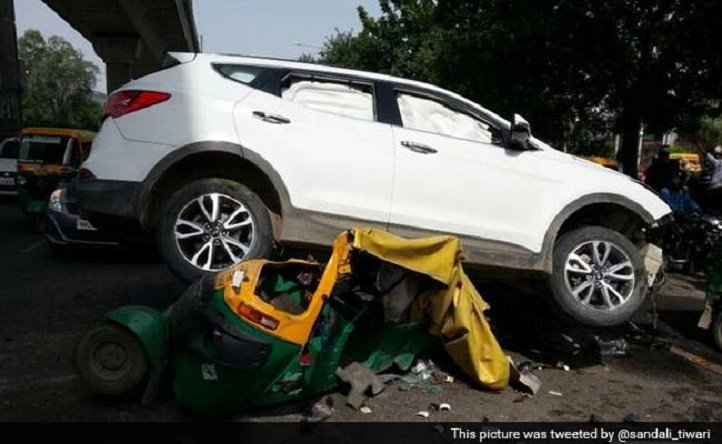 A senior police officer told NDTV that Kumar is a 'known criminal' and was the target of the attack. He is a history-sheeter and was recently released on bail, police said.
" This seems to be a case of gang war. We are still inspecting the matter," a policeman at the crime scene has said.
The shooting took place on MG Road outside the Central Mall in Gurgaon, just ahead of IFFCO Chowk, a major landmark in the area.
Feature image source:
Hindustan Times