From calling it off face-to-face with mutual understanding to doing it over a call or text (which is a pathetic way to do it, by the way), there are several kinds of breakups and a bunch of places to do it at.
However, this man, whose girlfriend wanted to break up with him, wrote a 'letter of closure' document for himself and even asked his girlfriend to sign it, as an acceptance. No, we aren't kidding!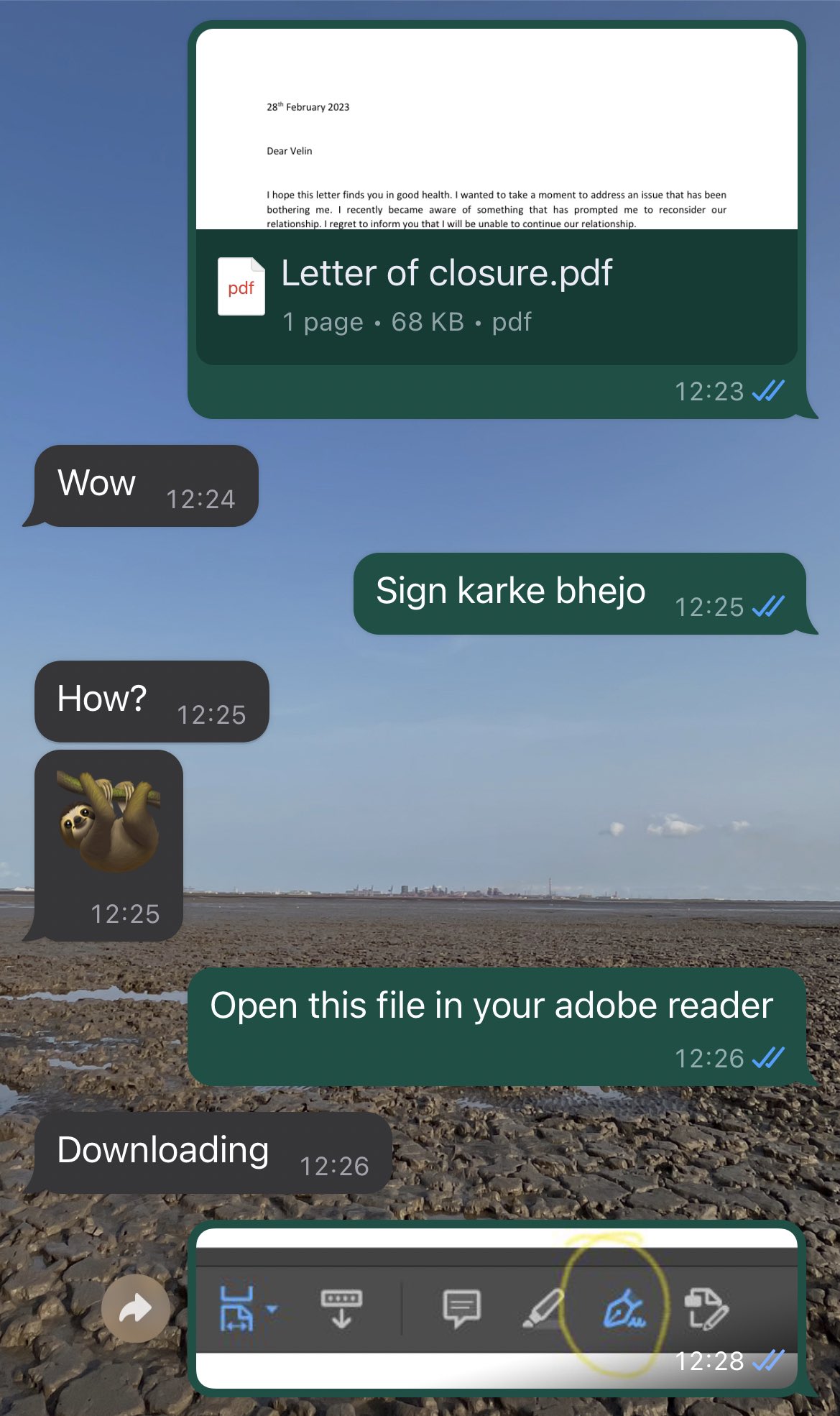 Velin, a social media user, took to his account and shared the letter along with a screenshot of his conversation with his now-ex girlfriend.
The startling letter starts with a greeting and an opening paragraph about his own good health. Next, he mentioned the issues that are bothering her and in the end, he closes the letter by saying that she will be unable to continue their relationship further.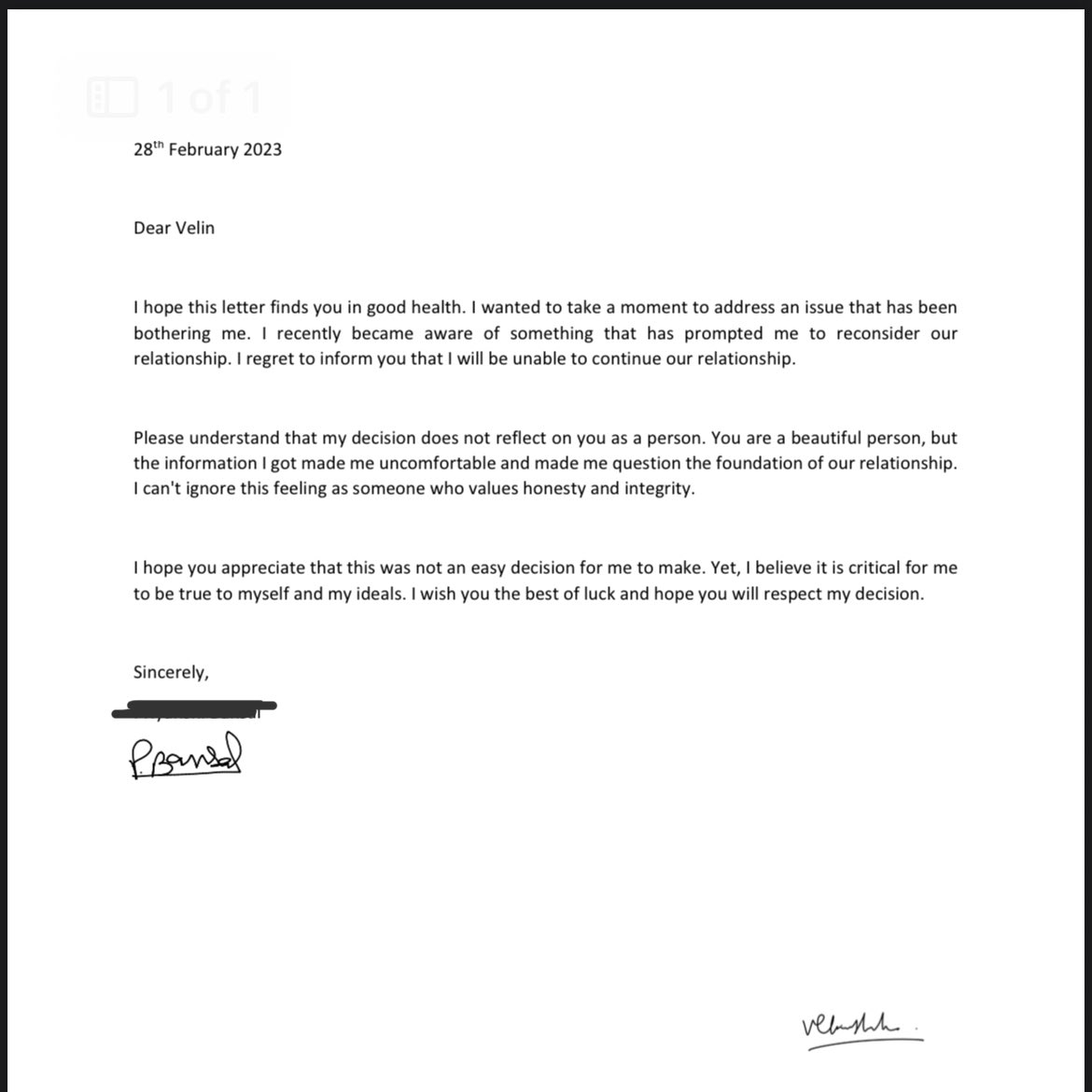 Since uploaded, the tweet has garnered over 207.4K views. 
While some netizens are laughing their stomachs out, others are in desperate need of this document for their 'personal use'.
This is hilarious and infuriating at the same time!