Industrialist Vijay Mallya is the latest victim of a hacker group identified as Legion that has hacked his Twitter account and released a tranche of data. 
The hacker group put out email ids and passwords as well as files they claimed were related to Mallya's financial dealings. The group also claims to be the same that hacked Rahul Gandhi's Twitter feed recently. 
On Thursday, Mallya, who is presently in the UK, tweeted that he was being blackmailed by a hacker group.    
Here is what he tweeted:
On Friday the hacker group responded by releasing data and what they claimed were email ids and passwords for various email accounts of Mallya. 
The hacker group tweeted that they were not blackmailing the industrialist:

The group then posted out more details including his address in the UK, his alleged telephone numbers, email accounts and a tranche of data that contains multiple unverifiable documents (which are not being shared here due to privacy concerns) :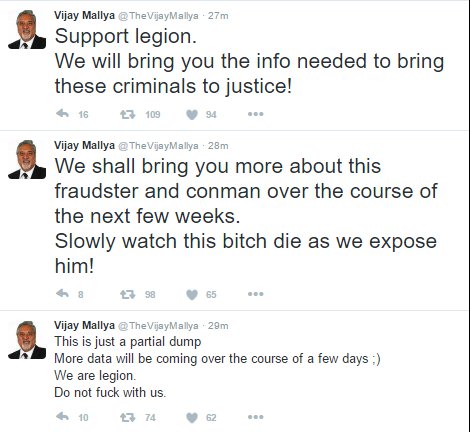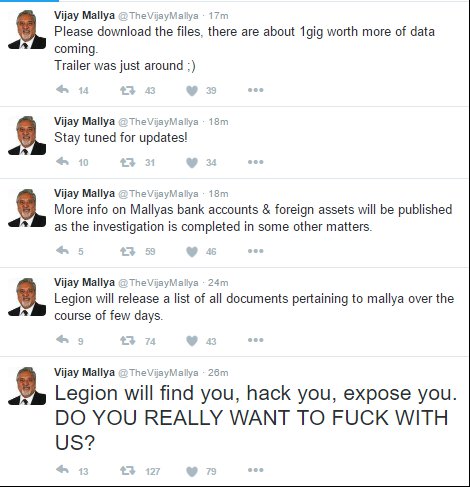 Mallya, who owes a consortium of banks over Rs 9,000 crore, had quietly left India in March and is currently said to be in the UK. Several cheque bounce cases have been filed against him. He also has multiple non-bailable warrants issued against him by Indian courts and has had his passport cancelled by the Indian government.