On the afternoon of Thursday, February 16, tragedy struck a group of Harley Davidson bikers when one of them met with an accident while on route from Pune to Goa. Anand Pawar was taking part in the fifth edition of the Harley Owners Group (HOG) rally when his bike allegedly collided with another vehicle.
But his wife, Saroj Pawar, claims that not only is there no clarity on what exactly happened, but that none of her husband's biking associates came to her aid, reports Pune Mirror.  
She says that she was following her husband's group in a four-wheeler when she found him lying in a pool of blood with a serious head injury at Amboli Ghat. Despite the rally being such a prestigious event, there was no arrangement for an ambulance and none of the bikers were carrying a medical kit.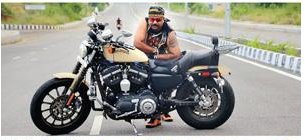 "When my husband was taken to the hospital, the rest of the bikers left for Goa, leaving me alone to make the arrangements for his final journey back to Pune," Saroj told Pune Mirror. She adds that Anand was first taken to a nearby primary healthcare centre, but when his condition was deemed critical, he was shifted to the government hospital at Sawantwadi. There he succumbed to his injuries.
According to Saroj, the other bikers in the rally told her they would head back to Pune but instead they drove on to Goa, where a three-day national event was to begin that evening.
Anand, a 43-year-old businessman dealing in surgical equipment, had been participating in various HOG expeditions for the past five years, but this was the first time that his wife had accompanied him.
"After the doctor declared him dead, police visited the hospital. When they asked the other bikers about the accident, none of them came forward with details," Saroj told Pune Mirror.
She added that her relatives immediately came forward to help and it was only with their aid that she could manage to bring her husband's body back to Pune.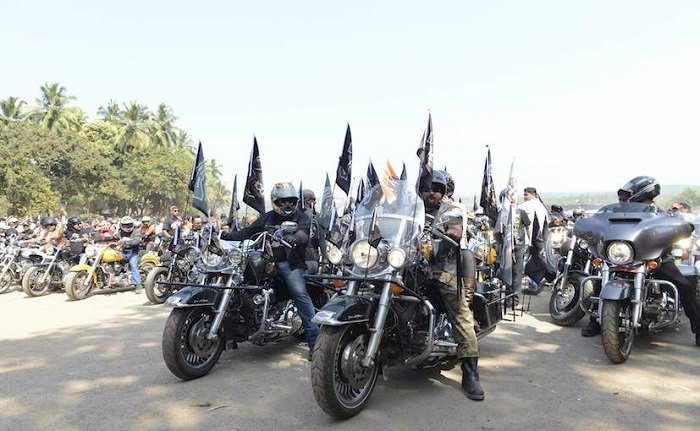 However, when ScoopWhoop News spoke to a confidential source, he said that about 20-25 bikers accompanied Saroj to both the hospitals and even gave their statements to the police. Saroj was also helped by two other ladies who were with her in the four-wheeler and whose husbands were also part of the rally.
The source, who does not wish to be named, said that the bikers arranged for the ambulance and sorted out all the paperwork. They only left after the Pawars' relatives turned up to help them. 
"It was also essential for us to leave since it was very late at night, and there was no place for any of the bikers to stay in Sawantwadi as it's a small town. The bikers decided to continue on to Goa simply because it was a 50-km ride, and they had accommodations booked there. Returning to Pune was tough as it was about 400 km away." 
He says that the bikers did everything possible that they could to help Saroj during the terrible incident, and that they would still be willing to help the family with anything they need.
(Feature image for representational purpose only / Source: Pixabay)