If you're a Harry Potter fan, this is a news that will make you go 'wicked'.
It was revealed in a recent report that the first edition of Harry Potter and the Philosophers Stone which was bought for just £1 ( Rs. 85) at a table-top by its auctioneer, might snag £30,000 (over 25 lakh approx).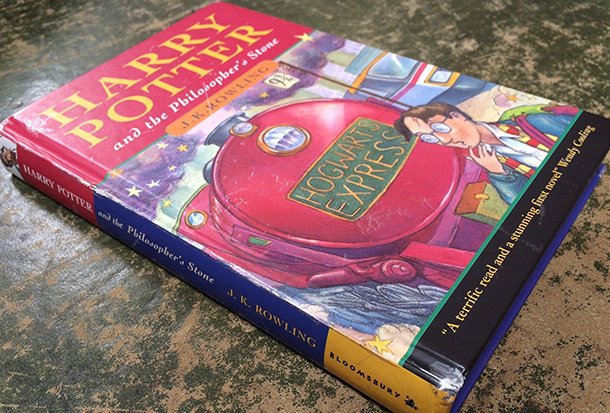 The owner of the book who is now 54, bought one of the only 500 hard copies of the 1997 edition 20 years back just for a holiday read. It was when he got his book valued amongst others to Hanson's book expert, Jim Spencer, he realized that this was not just any random book.     
I bought the book along with three or four others to read on holiday about 20 years ago. I thought nothing of it at the time. I decided to get some books valued and invited Jim Spencer over to take a look. It's so exciting to think that a holiday read could be worth so much now. It might raise more than enough money to buy a nice new bathroom. 
Apparently, the first edition can be identified by typographical errors. First is the spelling of the word philosopher and the other is the repetition of '1 wand' which was in the list of equipment for Harry's first year.  
The book expert, who checked out the book mentioned, 
I was called to a client's house in Staffordshire to value three boxes of books and there it was – the holy grail of Harry Potter books. I was so excited. Every book valuer dreams of finding one of these. 
Coincidentally, the auction of this book is happening on the same date as J.K. Rowling's and Harry Potter's birthday i.e. July 31st.