There was a familiar Indian voice missing from the commentary box in the Indian Premier League (IPL) opening game on Saturday night, between Mumbai Indians and Pune Supergiants. 
And it turns out, Harsha Bhogle's commentating contract for the ninth season of the IPL has been terminated by the BCCI, reports Indian Express.
Bhogle, whose association with Indian cricket spans at least two decades and who has been an integral part of the commentary box for the IPL since it's debut season in 2008, was reportedly informed about the termination of his contract just a week back.
There has been no official reason stated for his termination and it is still unclear as to why this surprising decision was taken.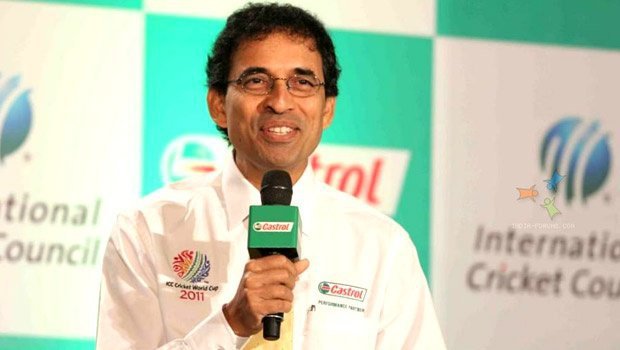 While BCCI Secretary Anurag Thakur and IPL Chairman Rajeev Shukla refused to comment on the issue to media, a senior BCCI official, on condition of anonymity, told The Sunday Express:
"When deciding the commentators, we take feedback from everyone. We monitor social media reactions on commentators, and also take inputs from players." 
Bhogle told the newspaper that he is isn't aware of the reasons: 
"No one told me anything. I have not been formally told of the reason even now. All I have been told is 'it is a BCCI management decision'," said Bhogle
He even tweeted expressing disappointment over not being part of the IPL again.
Would have been nice to be part of @IPL again. Was in fact looking forward to it. Favourite tournament. Hope #IPL9 is a blockbuster.

— Harsha Bhogle (@bhogleharsha) April 9, 2016
Speculations are rife over his sudden ouster, but these two possible theories are doing the rounds:
It could be because a personality no less than Amitabh Bachchan took to twitter after India's last ball nail-biting victory over Bangladesh in the World T20 game on March 24, to express his disappointment over a certain Indian commentator who "spoke more about the opponent plays than ours". Though the Bollywood veteran didn't give out any names, everyone knew he was referring to Bhogle, who in turn clarified his stance on his Facebook page. 
There was a heated argument that Bhogle reportedly had with a Vidharbha Cricket Associated official during India's opening World T20 game at Nagpur last month.
'Harsha Bhogle' became a top trend on Twitter on Sunday. 
The "respected Indian commentator" found immense support on social media with Twitteratti slamming the BCCI for it's "moronic act". 
IPL should get back Harsha Bhogle into the commentary box & drop Sidhu instead.

— Ramesh Srivats (@rameshsrivats) April 10, 2016
Harsha Bhogle is probably the best cricket commentator we have. Scratch the probably.

— Kiran Manral (@KiranManral) April 10, 2016
No @bhogleharsha Sudhu us back. Am changing my view on #IPL16 Court shd ban it fully for wasting water & for insulting India's intelligence

— Shekhar Gupta (@ShekharGupta) April 9, 2016
Terminating contract with Harsha Bhogle and signing Sidhu. BCCI, you've thrown away an iPhone and brought a Micromax.

— Boldmonk (@Ghanta_Claus) April 10, 2016
@bhogleharsha @IPL – commentary without Harsha is like a pizza without exotic toppings.. Miss the attention to detail.

— Ankit Madhwani (@caankitmadhwani) April 9, 2016
Harsha Bhogle is the best commentator India has ever had. Sacking him to assuage some social media jingoistic fools is a moronic act

— The Bad Doctor (@DOCTORATLARGE) April 10, 2016
Bhogle thanked people for their 'overwhelming' support.
Thank you very much. I am deeply moved and overwhelmed.

— Harsha Bhogle (@bhogleharsha) April 10, 2016
(Feature image source: Twitter | @ibnlive)