The Haryana police will now use 'gulail' or slingshot to tackle violent agitators. Their ammo? Marbles and chilli balls.
This is a brainchild of Hisar range IG A K Rao, as he feels a gulail will be less harsh than pelting stones on protesters.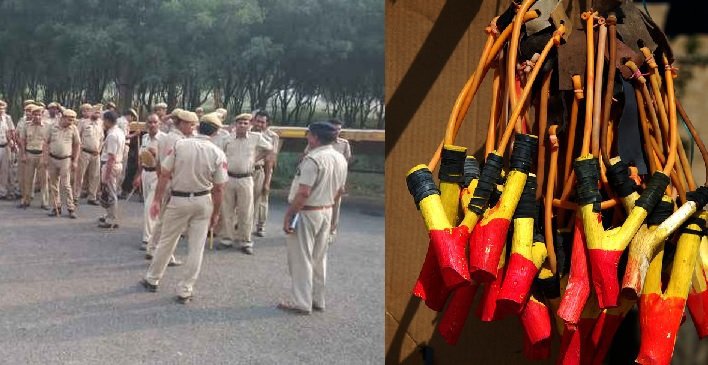 "Those agitating are our own people…They are not criminals. We cannot pelt back stones at them. Hence, we ordered 1,000 such gulels with marbles and chilli balls. They don't kill but are effective in dispersing mobs. Our boys are well-trained and can use them in any situation."
Rao says he got the idea from his counterparts in Jammu and Kashmir.
Already, as many as 40 young cops are practising with the gulail.
Abhishek Jorwal, SP of Jind, told TOI: "We have four such companies with 10 young boys each who to have been trained to use the gulails." He said that gulail brigade with be placed behind cops with shields and batons.
Notably, the Haryana police has often come under criticism for being quite harsh with protesters. There have been several incidents where protesters have injured badly and even died.
In September 2008, a 25-year-old woman guest teacher died after a rubber bullet hit her during an agitation in Rohtak. In March 2012, a young boy allegedly died in the police firing during a protest by the Jat community for reservation under the OBC category. 
Feature image source: Twitter