The Haryana police will not accept cash as payment of fine for violation of traffic rules instead it will be collected through point of sale devices, a senior official said on Friday.
The amount of challan for violation of any traffic-related rules will be collected by police through the Point of Sale (POS) devise and no cash will be accepted from anyone, Haryana Additional Chief Secretary (Home), Ram Niwas said, addressing the district officers, bankers and representatives of NGOs at Gurugram.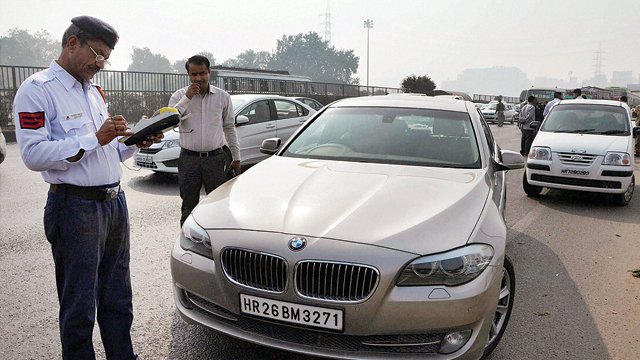 The POS devices would also be installed in Tehsils, he said, adding the power utility companies and municipal corporation should encourage the people visiting their offices to go for cashless transactions.
He asked the officers and employees to make popular the system of e-payment and make it a mass movement.
Niwas said Haryana is a progressive state and Chief Minister Manohar Lal Khattar has sent one Administrative Secretary in each district to promote cashless transactions, following Prime Minister Narendra Modi's move to demonetise high denomination currency notes to strengthen the economy, ensure transparency and keep a check on black money.