The BJP government in Haryana doesn't seem to give a damn whether the Centre approves its decision to change the name of Gurgaon to Gurugram. 
Because while it has gone ahead with Gurugram in official communications, the name change is awaiting Centre's nod, reportsHindustan Times.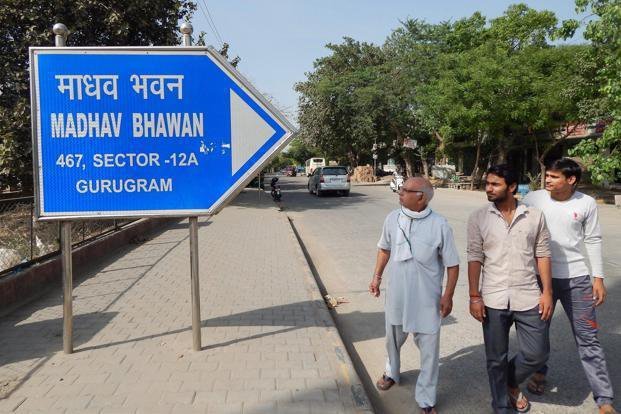 Last month, the Haryana government had announced that the millennium city had been renamed and would henceforth be called Gurugram. 
"Gurgaon derived its name from Guru Dronacharya, the tutor of the Pandavas. The village, which was gifted to Guru Drona by the Pandavas, came to be known as Guru ka Gram. It got distorted with time to become Gurgaon," an official spokesman had stated while announcing the initiative to rename the city.
The decision wasn't welcomed by Twitteratti and there was huge social media outrage against the move.
If you're going to reply to my tweets with "gurugram*" then please don't expect me to reply cuz that's a sad joke

— E (@EshaDelRey) May 5, 2016
Shakespeare said-'What's in a name?' Yeah! u shud hv come 2 India whr name changing matters more than infrastructure of a city.#Gurugram

— Shikha Khanduja Kaul (@shikhakaul10) May 4, 2016
After..Gurgaon as Gurugram,

Waiting for..Telangana as TelegramDelhi to DiagramKerela to KilogramIndia to Instagram😝😝#JustKidding— Deora Ramcharan™ (@DeoraRC) May 4, 2016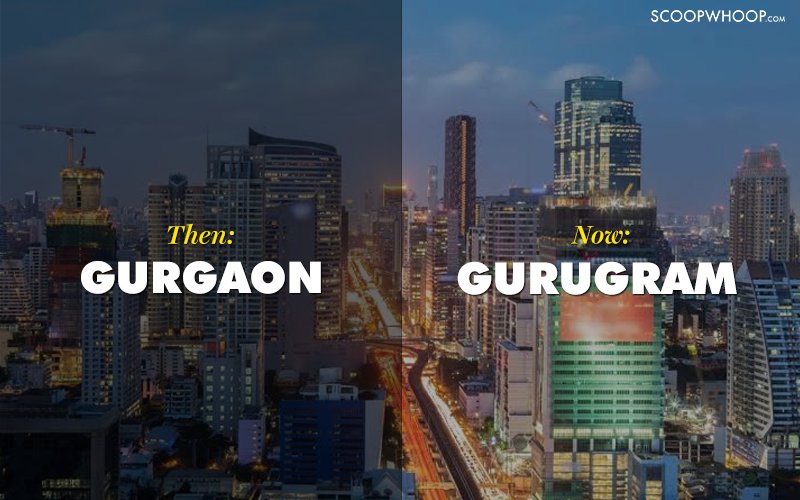 As per reports, Haryana CM ML Khattar and his group of ministers started using the proposed name officially soon after the announcement. 
When official Twitter handles of the CM and some of his ministers were checked, we found the yet-to-be-approved name Gurugram was being used officially. Without centre giving a green signal for the name change.
In 2005, a letter sent by the central government asked all states to discourage the practice of changing the names of places. Despite this, the Haryana government went ahead and sent a letter to the Union ministry of home affairs for permission to change the names of the two districts, Gurgaon and Mewat, earlier this year in the hope to get a go-ahead soon.