Haryana has been put on maximum alert in view of the call for a fresh round of quota agitation from Sunday given by a section of Jats.
During a similar stir a year ago, there were 30 deaths and widespread destruction of property.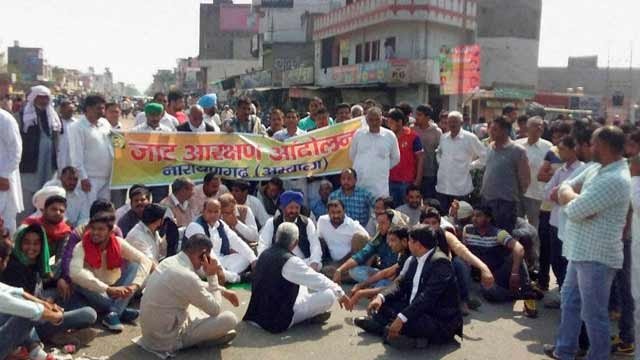 As a precautionary measure, Section 144 has already been imposed in sensitive districts, including Rohtak, Sonepat, Jhajjar and other places in the State, officials said.
"We are fully geared up to deal with the situation. Although the leaders of various agitating organisations have promised to hold dharnas in a peaceful manner, yet the administration is fully geared up to maintain law and order," Haryana's Additional Chief Secretary (Home) Ram Niwas said.
The Haryana government has requisitioned 55 companies of Central paramilitary forces and has also issued notice to depute 7,000 home guards.