One person was killed and 21 others were injured when a protest by Jats for quota turned violent in Rohtak, prompting the security personnel to open fire on the rampaging mobs who attacked the house of state's Finance Minister besides indulging in arson.
Haryana DGP said army has been called in to control the situation. The protestors who had gathered at the Rohtak bye-pass road of Delhi Hisar National Highway turned violent and allegedly attacked police vehicles which were parked there in which window panes were damaged, officials said. The security personnel deployed there had to use force, including firing, to control the violent mob which also attacked the nearby private residence of Haryana Finance Minister Abhimanyu.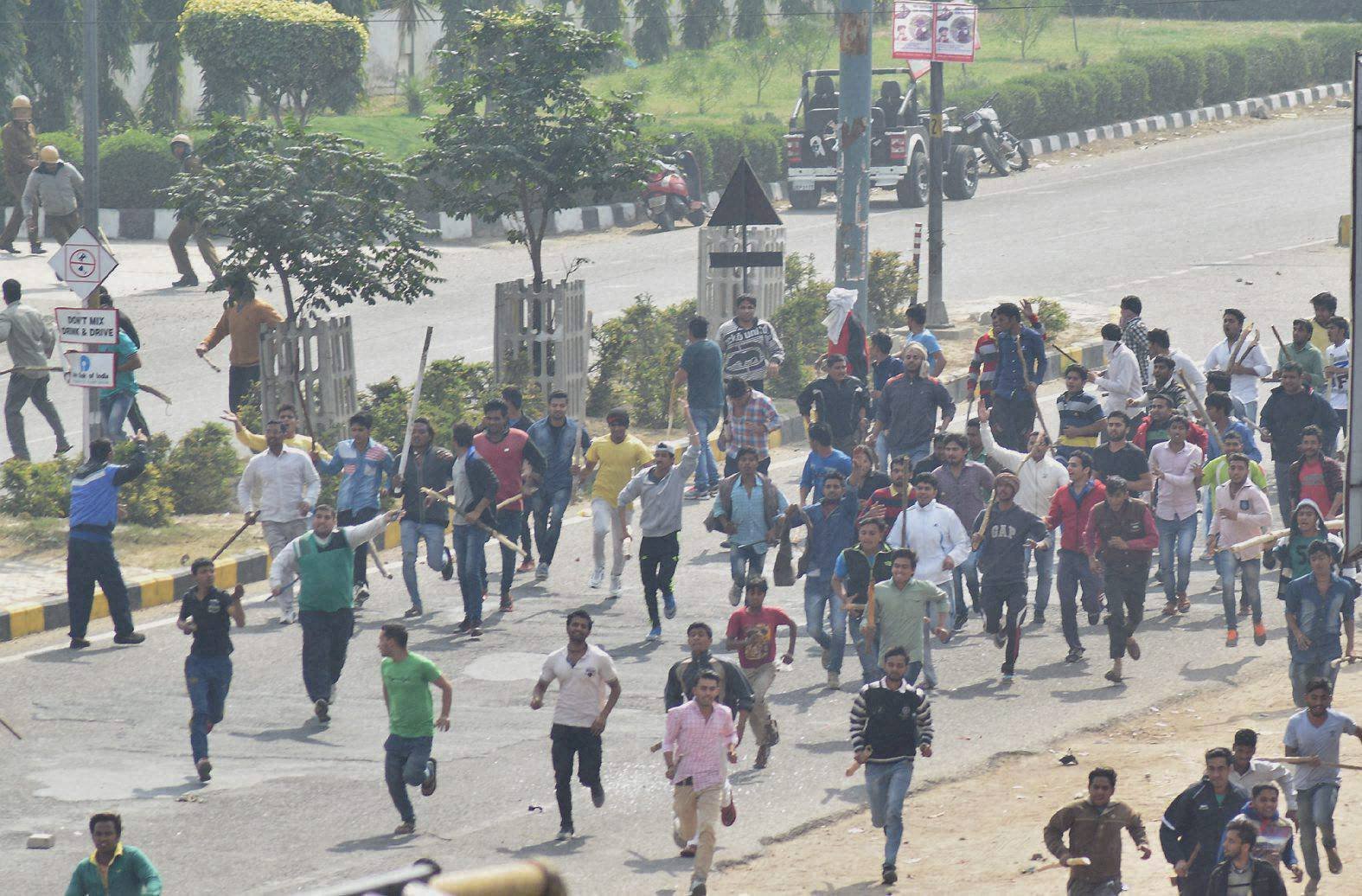 A car parked outside the house was also set on fire by the mob which pelted stones on the house besides attempting to set it on fire, police said. Seeing the situation going out of control, security personnel opened fire in which one person was killed and around 21 others were injured, police said. "There is one death of an unidentified person because of (suspected) bullet injuries," said authorities of the Post Graduate Institute of Medical Science & Hospital.
Protestors also took some police personnel captive besides going on rampage at many places including Rohtak, Jhajjar and Hansi targeting police and private vehicles, buildings housing offices, including two Toll Plazas at Hansi in Hissar district and near Rohtak, both located on the Delhi-Hisar-Fazilka National Highway. 
 Since the situation was going out of control, army has been called in for deployment in eight worst-affected districts — Rohtak, Jhajjar, Jind, Bhiwani, Hissar, Kaithal, Panipat and Sonipat, the state police chief said. About 20 companies (about 2000 personnel) of central para military forces (CPMF) have been sought from the Centre, police said.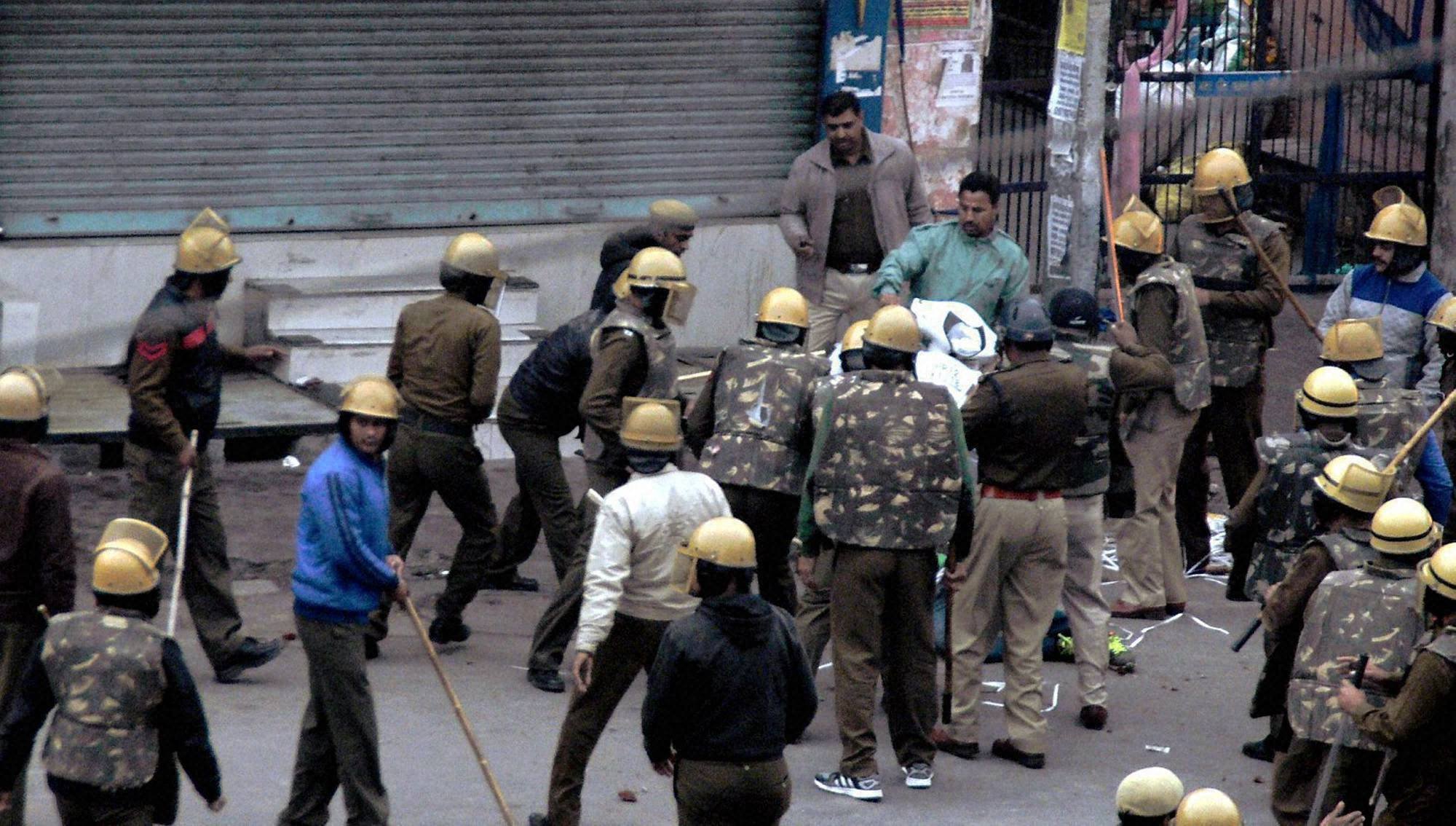 Loss to rail and road traffic 
On Friday, for the first time, the rail and road traffic on the Delhi Ambala National Highway and mainline railway route was also blocked by protestors at various places including in Sonipat district. 
According to railways, the running of 124 passenger trains and about 500 freight trains has been affected since the launch of the Jat agitation on February 15. The financial loss so far due to cancellation of passenger trains and disruption of freight service is about Rs 200 crore, a senior railway ministry official said. The agitation has affected train services in the Northern and North-West zones, the official said. 
"We had to cancel many important trains, including the Jammu Rajdhani and Vaishnodevi Katra train and Shatabdi trains to Chandigrah, Kalka and Amristsar," said the official. Train services between Asthal Bohar–Dighal, Sampla- Kharawar, Rohtak-Gohana, Lahli-Kalanaur Kalan, Pilu Khera- Pandu Pindara Halt and Bahadurgarh-Asaudah, Narwana– Kolayat, Madlauda-Kukhrana stations on Delhi Division have been affected due to the Jat agitation along with operations in the Bikaner and Ambala Divisions.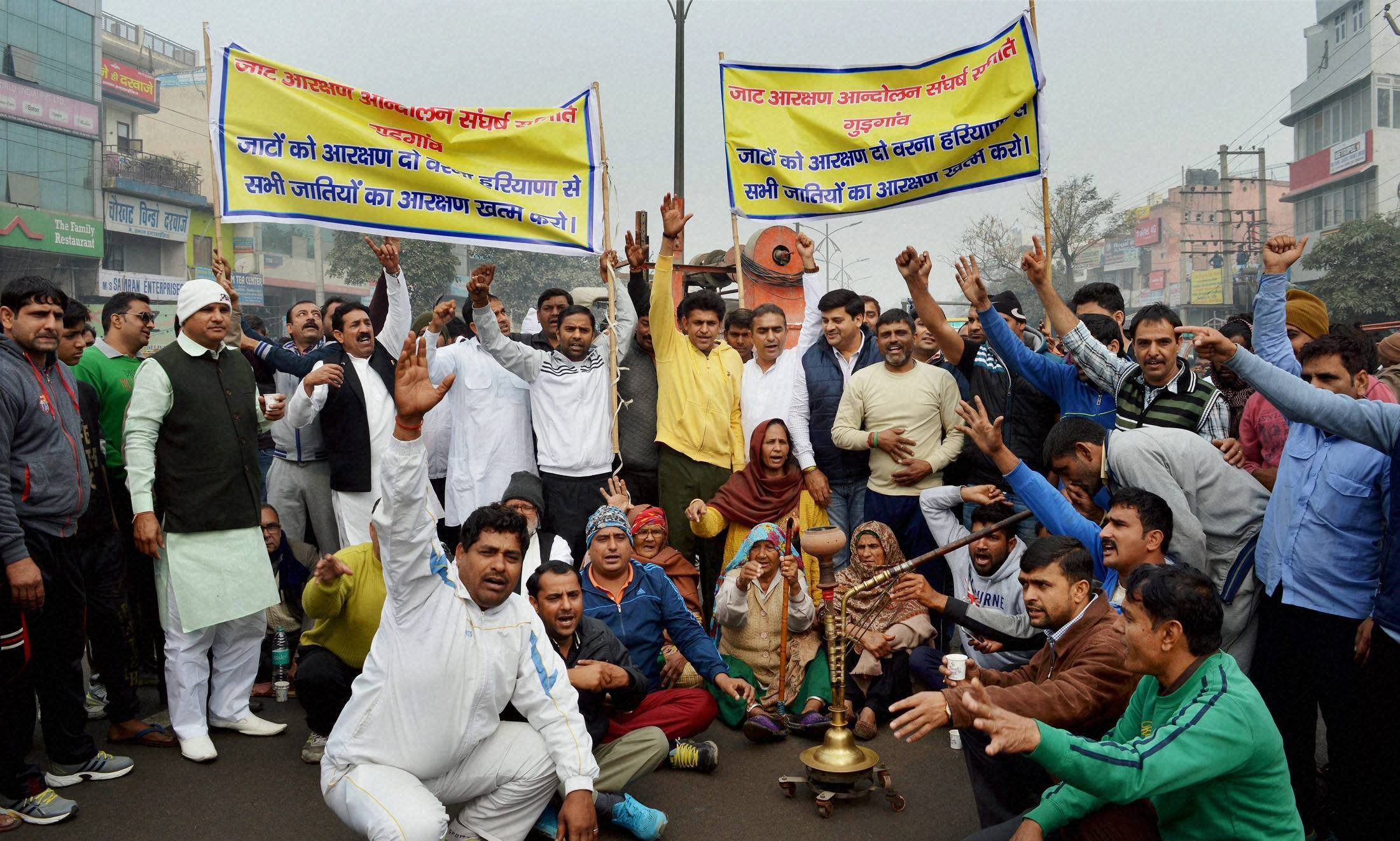 Curfew
Curfew was imposed on Friday in Rohtak and Bhiwani city limit areas with immediate effect. Army units are being rushed to Rohtak from nearby Cantonment at Hissar, about 50 kms away, he said these will be deployed immediately in Rohtak and Bhiwani areas. He said army units are also being rushed from Jaipur for deployment in other worst-affected areas of the state. 
The army will assist the civil administration in restoring peace and law and order which worsened today shortly after an all party meeting here where an appeal was made for maintaining peace. Two senior civil and police officers – Principal Secretary (Home) A K Singh and ADGP of Haryana Police B S Sandhu- have been rushed to Rohtak to coordinate with the army and the civil administration to restore normalcy.
(All images sourced from PTI)