If you follow celebrities like Usher, Julia Roberts or Taraji P. Henson on Instagram, chances are that you have seen the screenshot they posted about an Instagram's 'change in policy. The post claims that Instagram is changing some rules related to photo usage.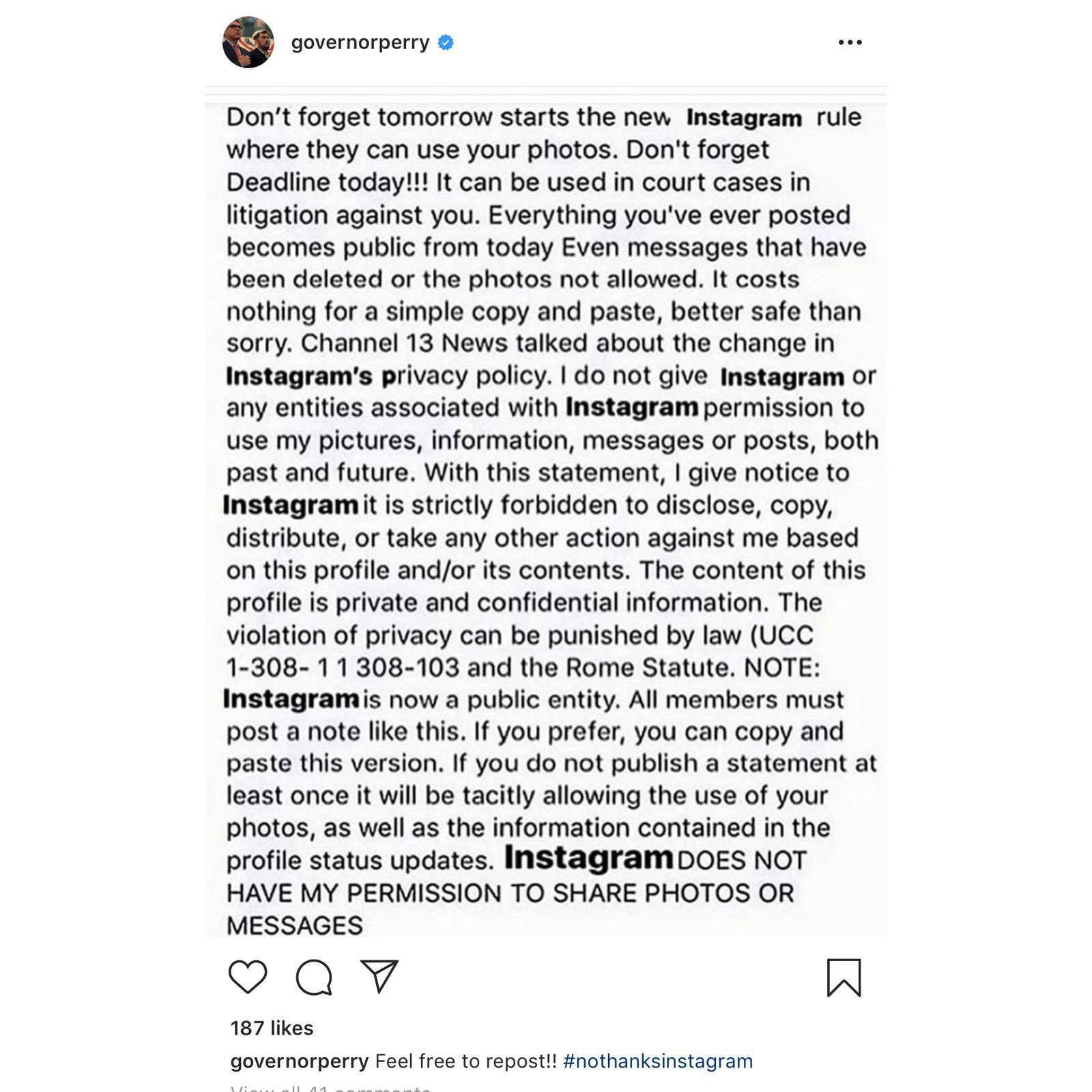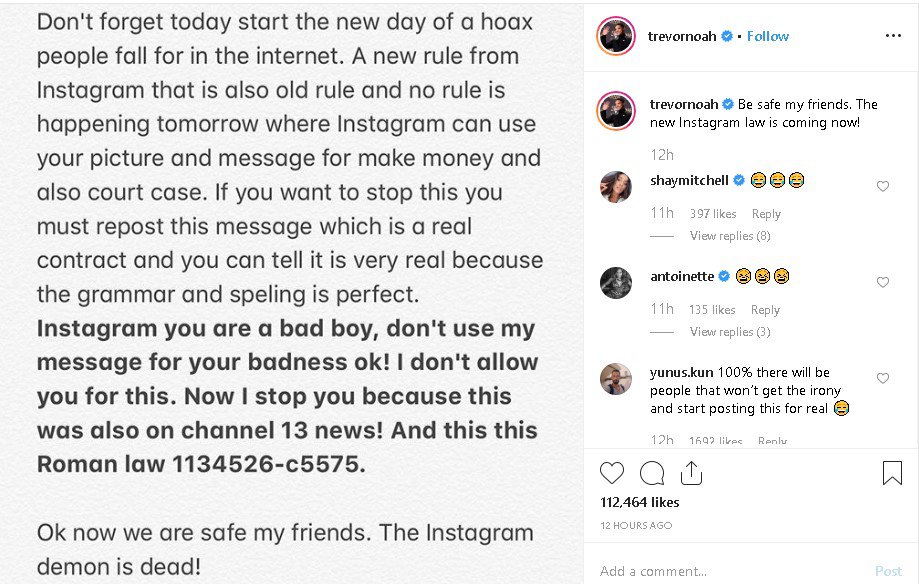 The viral post claims that now Instagram will use people's uploaded photos and messages against them in court cases. To prevent this, users are supposed to repost a screenshot of the post.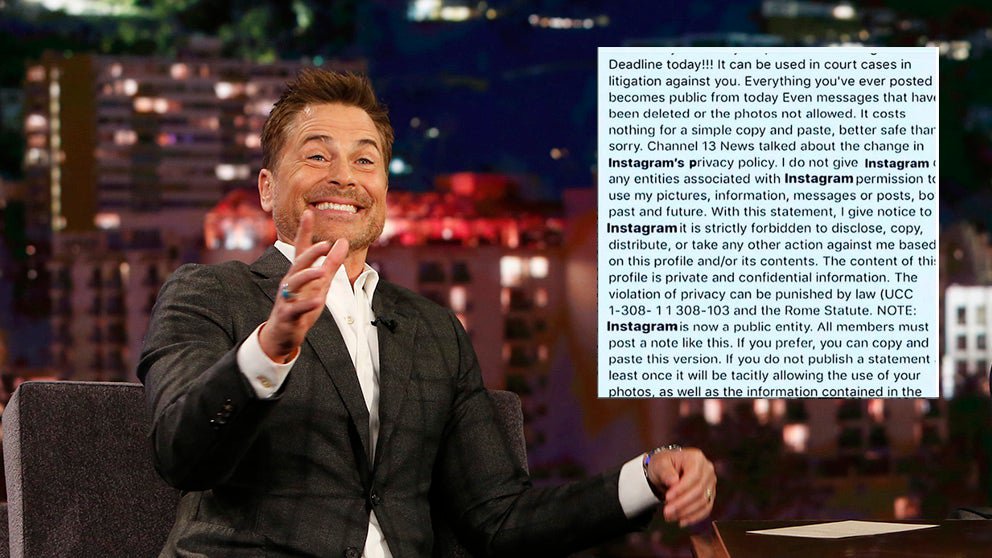 But the question arises, is it real?
If we pay close attention, we find that there are some grammatical errors in the post, so, it looks like a hoax because a rule from Instagram can't have such errors. However, many celebrities have been duped by it.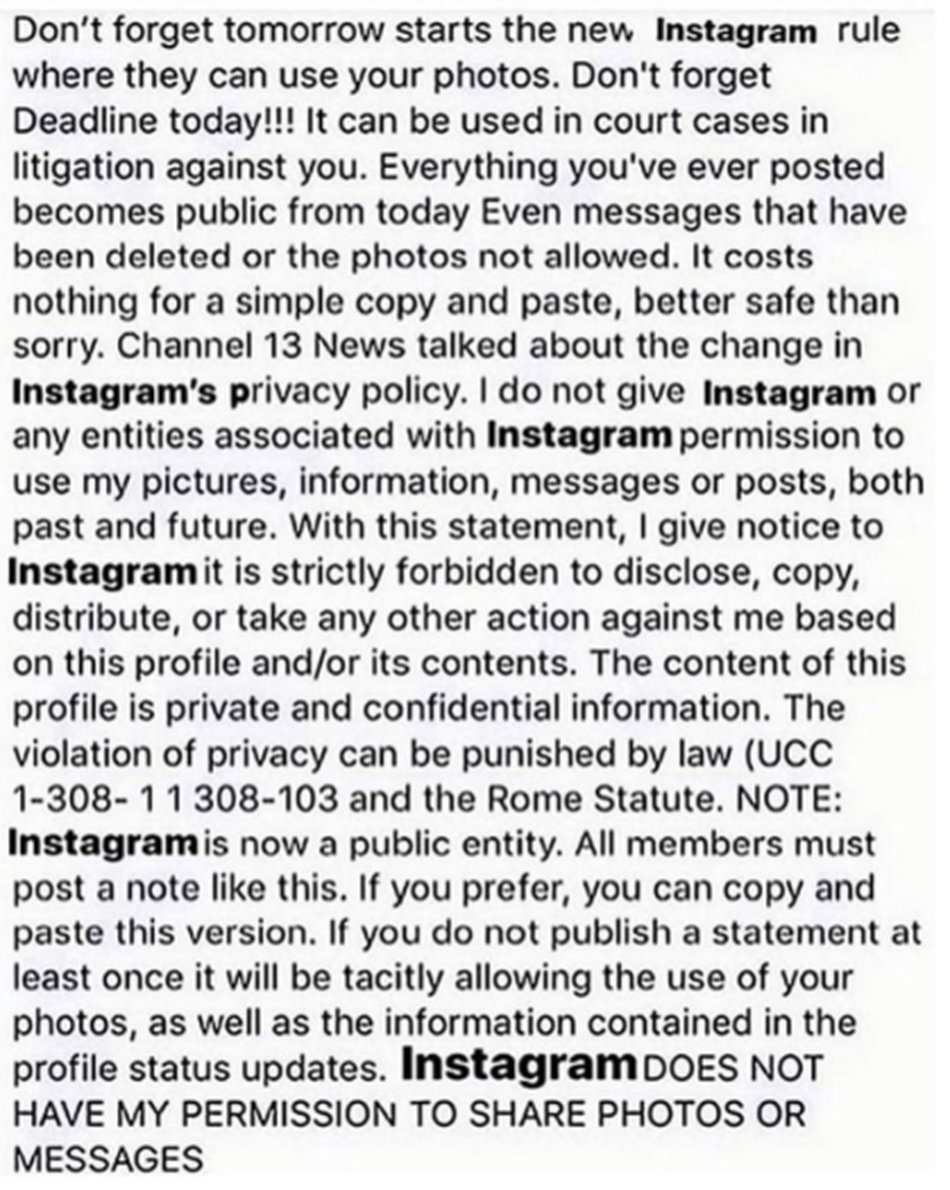 In a statement to WWD, Stephanie Otway, brand communications manager at Instagram said, "There's no truth to this post."

Peter Facinelli, Zoe Saldana and Ashley Greene are among some of the many stars who have posted this screenshot. Celebrities including Adriana Lima, Eva Longoria, and Josh Brolin already deleted it just a few hours after they found out that was a hoax.
After the post went viral on Instagram and Twitter, people started making fun of those who fall for such fake messages.
So let that be a lesson to all of us, everything that you see on the Internet, isn't necessarily the truth.