If you've got a great idea on how Delhi can combat rising air pollution, you're just the person the Aam Aadmi Party is on the lookout for.
The AAP and University of Chicago will provide funding to the tune of Rs 2 crore if your idea is selected by them.
The party announced on November 30:
The time has come for environmentally conscious people to put their heads together & come up with solutions for Delhi's pollution problem.

— Aam Aadmi Party- AAP (@AamAadmiParty) November 30, 2015
Delhi Govt will provide seed funding of Rs 2 crores for the best idea, test it and scale it up across Delhi to combat pollution.

— Aam Aadmi Party- AAP (@AamAadmiParty) November 30, 2015
Reports on the quality of air in Delhi have stated that the national capital is going through one of its spells of smog this season. It largely fell in the 'very poor' category with the National Air Quality Index recording 'severe' level of pollutants in some areas.
To fight these environmental challenges AAP teamed with The University of Chicago and is in a partnership project named The Urban Labs Innovation Challenge: Delhi . They seek independent inputs of citizens too.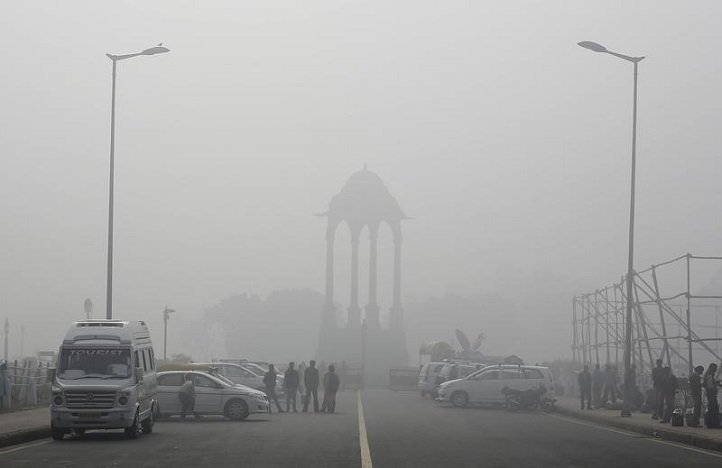 A smoggy morning in Delhi | Source: Reuters
" The centerpiece of this partnership will be the first international Innovation Challenge competition, launching December 1 at the University of Chicago Center in Delhi," the Urban Labs said on its website.
With the help of individual inputs and help of start ups, this competition is expected to give the best local ideas to improve the air and water quality of the national capital. The winning ideas will be tried and tested first by a a team of University of Chicago researchers and policymakers from the Delhi Dialogue Commission.
The successful ideas will be studied further to plan a model that will eventually turn it into a policy which the government can implement on a large scale.
(With inputs from PTI)