Hospitalized Dalit scholar from Hyderabad Central University, who was picked up and severely thrashed by police on campus last Wednesday for cooking food in the university, has alleged that he was beaten up by cops inside a police van on campus and was hit repeatedly on his abdomen and testicles.
On Wednesday, 29-year-old Uday Bhanu was cooking food at an open kitchen for his fellow students after the HCU's non-teaching staff had decided to go on strike against the protest of students over controversial Vice-Chancellor Appa Rao Podile's resumption of duties. However, the police on campus stopped Bhanu and locked him down inside a nearby police van where he was allegedly beaten till he went unconscious.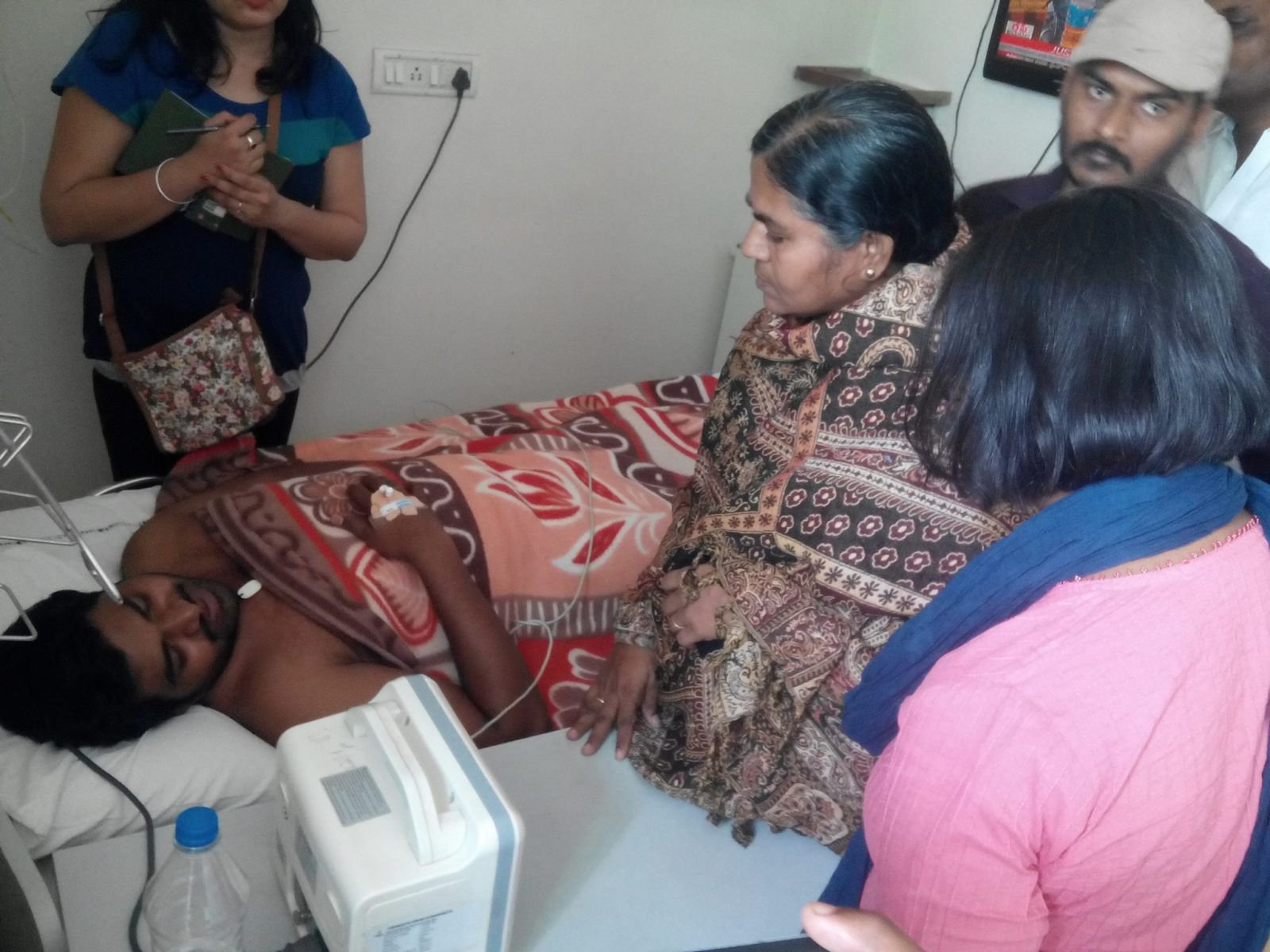 According to a report in The Counter Currents, "It was exactly 25 minutes of torture in closed chamber (van) . Before, he was let off, finally, the police men, with their spiked police boots, trampled the palms and his fingers and started thumping on it repeatedly and threw him out of the van. He rolled out of the van blood soaked."
Bhanu was immediately admitted to a city hospital where he remained under Intensive Care Unit for several days.
Here's What He Had To Say About The Incident: 
A senior leader of Dalit Students Union (DSU), Bhanu, who is pursuing his Phd in Telugu literature, is one of meritorious students at HCU. He has also been at the forefront of many protests against the government for curbing dissent and discrimination against students who belong to marginalized castes. 
While Bhanu was discharged from hospital on Sunday, his fellow students told ScoopWhoop over phone from Hyderabad that "he's still not able to walk." 
"His condition is relatively stable but the pain is still there. He can't walk and is currently putting up at his hostel room," Murali, a friend of Bhanu said. 
Feature image source: Facebook/Dalit Students Union