Even now 85-year-old Kota Satyanarayana says he still remembers every moment of the glory days when he represented India. But today he struggles to hear and see, and is now attempting to raise funds for a home and his medical treatment. 
Satyanarayana presently lives in a rented one-room home in Hyderabad, which he shares with his 35-year-old unmarried daughter and two sons. 
"I have not received any financial assistance from the Government despite sending many applications to the state and the Centre. There is no response from their side," said Satyanarayana.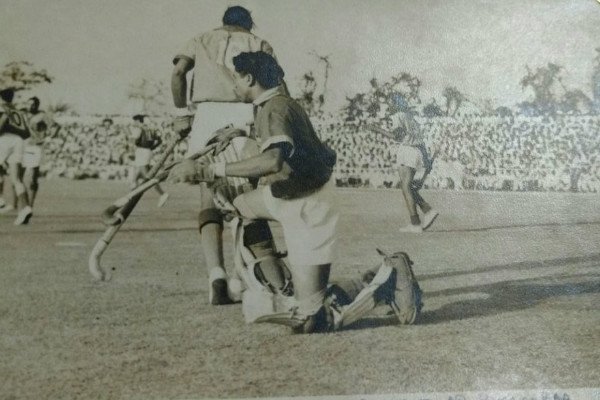 The former India player started playing at the age of six and in 1953, started playing for Hyderabad city. He would continue to play the sport for another 18 years. He was the first player from Hyderabad Hockey Association to represent the city. He also played for the south zone team in zonal tournaments in the 1960s.
Under the guidance of legendary player Dhyanchand, Satyanarayana represented India in the year 1961 and in the 1962 International Hockey Tournament in which he played against teams like Belgium, Australia and Holland.
Satyanarayana also worked as conductor with the Andhra Pradesh Road Transport Corporation(APSRTC), a job he thanks to representing Hyderabad. He was also promoted to the position of travelling ticket inspector, but it hardly supported him financially.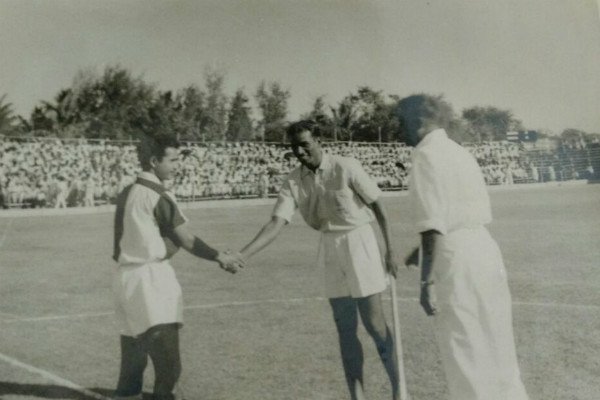 After retiring from the APSRTC at the age of 55, he kept himself connected with the game by working as a hockey coach in a few schools and organizing a few summer coaching workshops as well. 
But given his current financial condition, a crowdfunding campaign is being carried out on Ketto to raise Rs one lakh to pay for the former hockey players medical expenses. The money will also be used to fund his daughter's marriage and build a proper house for him to live in. So far it has raised almost 40,000.
Anusha Puppala who started the campaign said that there has been a good response to it so far but the amount they have targeted has still not been raised.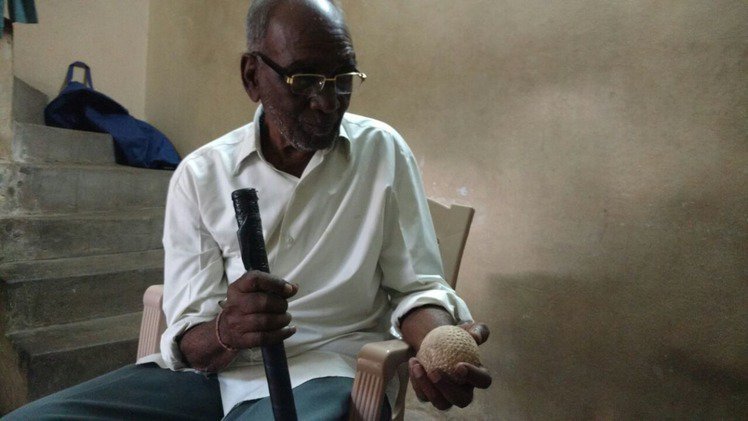 "It was through Facebook and Twitter that the story got a good amount of response. Crowdfunding platform Ketto approached me to raise money for Satyanarayana. The amount to be raised was fixed by them. It is not easy to raise an amount through crowdfunding so the amount was kept as Rs 1 lakh," Anusha said.
For the last few years, Satyanarayana has been unable to see and hear properly. He even underwent a surgery in December 2015 for his right eye. He has been told by doctors to get a hearing aid but it is difficult for him to arrange for the Rs 15,000 required for the device, given the only source of funds for the octogenarian is his two sons who work in small private companies. 
Speaking about how the campaign's success could change the octogenarian's life, Anusha said,"He was supposed to receive an amount of Rs 10,000 every month from GHMC (Greater Hyderabad Municipal Corporation)…but he is not receiving the amount anymore."