As part of the Central Reserve Police Force (CRPF), he once survived five bullets during a terror attack in Kashmir in 1990. But the ex-policeman shot himself on Saturday when he was unable to withdraw money to pay for his medical treatment.
According to a Times of India report, 54-year-old Rakesh Chand had been going to an SBI branch in Agra for the past few days to withdraw money for his heart treatment. 
Unable to withdraw funds despite having them in this account, he shot himself with his licensed handgun at his home.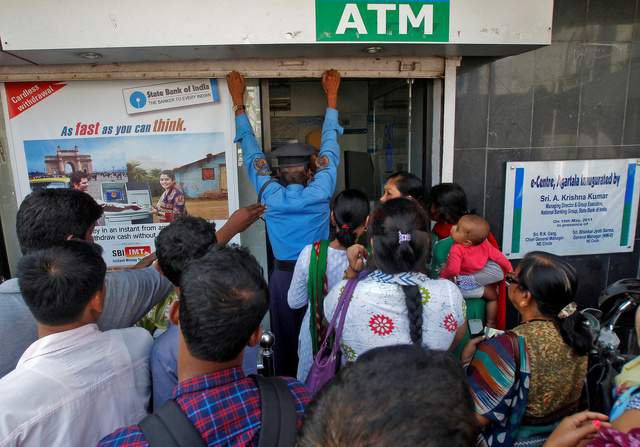 Sushil Kumar, Chand's son, said that his father needed the money for his heart treatment and the ex-policeman had been receiving a monthly pension of Rs 15,000. 
Chand's heart condition had been caused due to getting shot in Kashmir and his son claimed that the ex-policeman was depressed about the financial situation due to his medical condition. 
(Feature image source: Reuters)