Making fresh disclosures on the brazen 26/11 attacks, Pakistani-American terrorist David Coleman Headley on Thursday exposed how ISI and LeT majorly funded terror operations in India and financed him from time to time and that Pakistan native Tahawwur Rana visited Mumbai before the terror strikes. 
Resuming his deposition before a court here on Thursday via video-link after a day's break due to a technical glitch at the US end yesterday, the LeT operative also said that RBI had turned down his request to open a bank account for their office in India.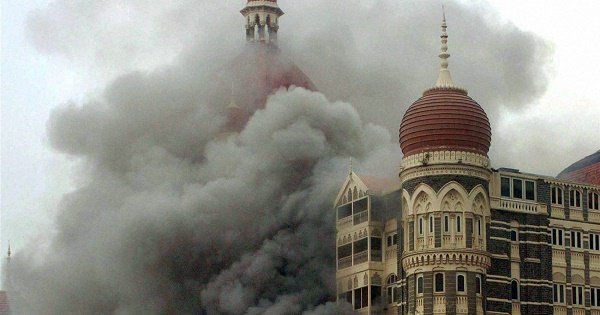 Giving details of his funding, he said, "Before coming to India in September 2006, I received USD 25,000 from ISI's Major Iqbal. I also got 40,000 in Pakistani currency from LeT operative Sajid Mir between April and June 2008. Also, Major Iqbal gave me counterfeit Indian currency once or twice in 2008. Besides Abdul Rehman Pasha, also from ISI, gave me Rs 80,000, " he told the court, adding that Major Iqbal used to regularly send him money in instalments.
"Tahawur Rana (Headley's associate and a Pakistani native who operated a Chicago-based immigration business) used to send me money from the US in September 2006 when I came to India to do intelligence work on instructions of LeT," he told the court.
The 55-year-old, who recently turned approver in the case, also said that "it was my idea to open an office in India. It was a part of my cover (as an immigration consultant). I had discussed about this with Major Iqbal and Sajid Mir and they both agreed to it. I also told Rana that Major Iqbal had asked me to do intelligence work in India. Iqbal told me that if Rana was reluctant to be associated with this (Headley's India operations) then he (Headley) should appeal to his (Rana's) sense of patriotism towards Pakistan," he testified. 
"But Rana was not reluctant and he agreed readily for me to go to India," Headley said. Headley also revealed that Rana had visited Mumbai before the terror attacks. "I advised Rana to leave India before the attacks as I was afraid that he would be in danger," he told the court. 
Headley also disclosed that Rana had asked Raymond Sanders (who ran an immigrant law centre in Chicago) to submit an application to the RBI to open a bank account for their office in India. However, RBI turned down the request, he said.