Reputed news agency ANI has become the latest victim to India's growing epidemic of fake news.
On Thursday, 12 October, news agency ANI carried a news item with the headline, "Rohingyas likely to attack Nagaland: Intel sources". The story claimed that the Nagaland police's intelligence branch has warned against a possible attack by Rohingya refugees.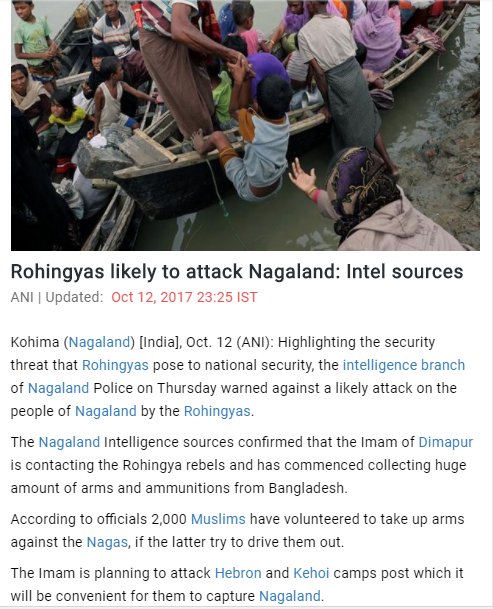 However, the story turned out to be fake as Nagaland Director General of Police L. L. Doungel denied receiving any such tip off from the Intelligence Branch. Doungel further said such news reports have the potential to create communal tension and the news agency should have verified the facts with the police before publishing the story.
President of the Muslim Council Dimapur Ahidur Rahman also slammed the agency and told The Northeast Today, "It is very unfortunate to say that journalistic ethics has gone down the drains. Instead of being more constructive, they are however, disseminating destructive information which can affect communal peace and harmony,"
The article which was picked up by local channels was subsequently pulled down from the website. After the backlash, ANI editor Smita Prakash released a statement on Twitter and apologized for the goof up
She also mentioned that the copy editor who had published the story was sacked by the organisation.
The fake news was doing the rounds on social media in Nagaland
Before the particular news was published on ANI, the fake news had been widely shared on Facebook and Whatsapp on October 10 under the caption, "Stay Alert Nagaland" citing "Intelligence Branch, Nagaland Police," as the source.
Swinging into action, Muslim Council Dimapur has now appealed to the law-enforcing agencies to trace the anti-social element/s involved in spreading the fake news, creating social disorder and for bringing bad name to the state of Nagaland, reported The Nagaland Post.