Years and years of hard work, dedication and persistence. That's what it takes for athletes to realize their dream of winning an Olympic medal. In fact, they're not just competing for a medal, they're competing for their life. Their pride. Their country. Basically, for everything. Each athlete out there is like a child chasing a lifelong dream. 
But what happens when a lifelong dream gets shattered within a few minutes? All the years of hard work and toil boils down to a few crucial minutes on the centre stage. It's make or break, and it's unforgiving.
Take this guy, for instance. Ashley Mckenzie, the British commonwealth judo champion, who was competing at Rio. 
Here's a video that goes to show what it takes to prepare for the Olympics
In fact, here's another video of Ashley preparing
But it didn't happen for Ashley. He was knocked out by Kazakhstan's Yeldos Smetov in the Men's 60 kg category by a single point at the Rio Olympics.
Heartbroken and devastated, Ashley shared a heartbreaking photograph which screams out the agony of defeat. 
This is what he shared:
Life is a tough master, it tests you at every stage of life. It's heartbreaking to see how devastated Ashely Mckenzie was but as cliched as it sounds, sport ultimately boils down to winning and losing. Winning gives us pride but somewhere down the line, losing teaches us more important lessons.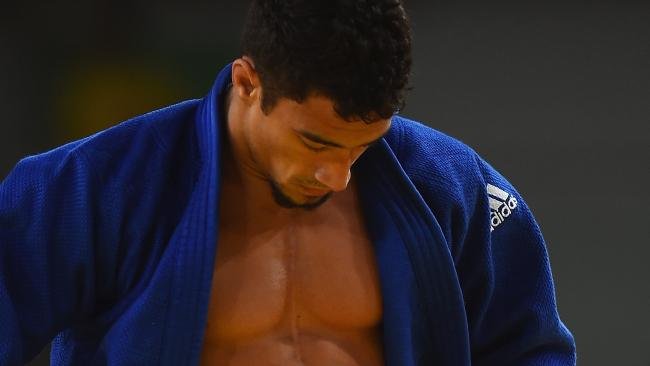 So don't give up, Ashley. See you at the 2020 Olympics!