India's holy city of Varanasi has been forced to halt cremations along the banks of the sacred river Ganga as deadly floods from monsoon rains hit parts of the country, an official said Tuesday.
More than 100,000 people have been forced from their homes in recent days in northern Uttar Pradesh and neighbouring Bihar states as rain-swollen rivers burst their banks.
Over 20 people have been killed in the two states from the floods that hit swathes of India every year during the monsoon season.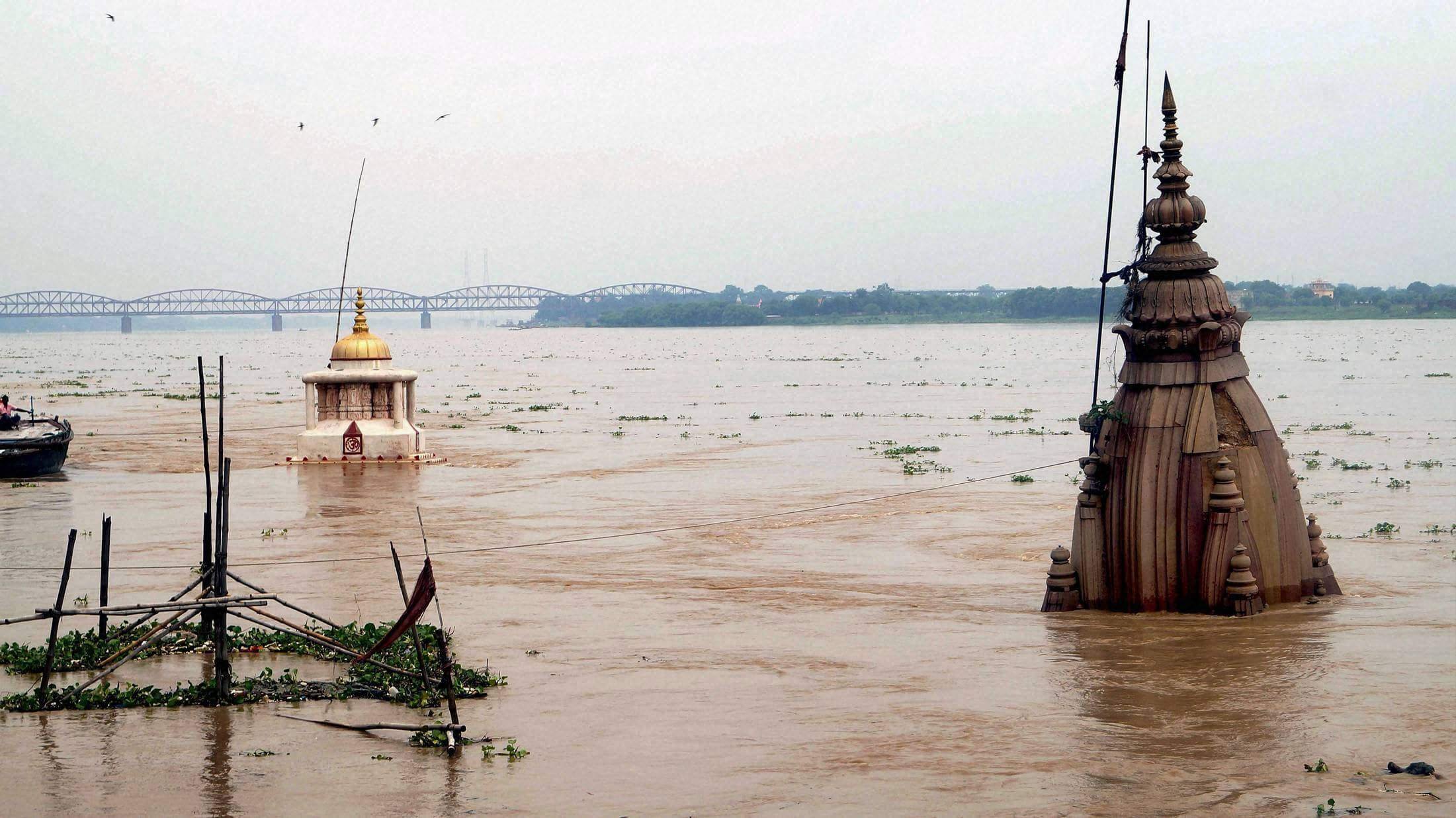 Floods have inundated the ghats or platforms on the edge of the Ganges in Varanasi, forcing families to cremate loved ones on the terrace roofs of nearby houses, Uttar Pradesh government spokesman Shailendra Pandey said.
"As the ghats are not available for cremation, the roofs of havelis (old mansions) and other old houses along the ghats are being used for cremation, but with great difficulty," Pandey said.
Varanasi is India's most sacred Hindu city where thousands flock to cremate relatives in the hope of attaining nirvana, before scattering the ashes in the Ganges.
Cremations have been affected in the Hindu holy city of Allahabad, also in Uttar Pradesh, where pyres were being lit in nearby congested alleys, an official there said.
In flooded Banda district, a woman gave birth on a boat Monday while on her way to a medical centre, sparking criticism that local authorities provided little assistance.
A senior official said severe water logging meant it was extremely difficult to send medical help in time, leading the baby to be born in an inflatable dinghy amid the floodwaters.
"The child is fit and fine. We are extending all possible help to the family. Even if we had sent an ambulance there was no way it could have reached that place," police superintendent R. K. Pandey said.
At least nine people have died in Uttar Pradesh state and another 15 in eastern Bihar over the past two days as floods hit rural areas as well as some cities, disaster management officials said.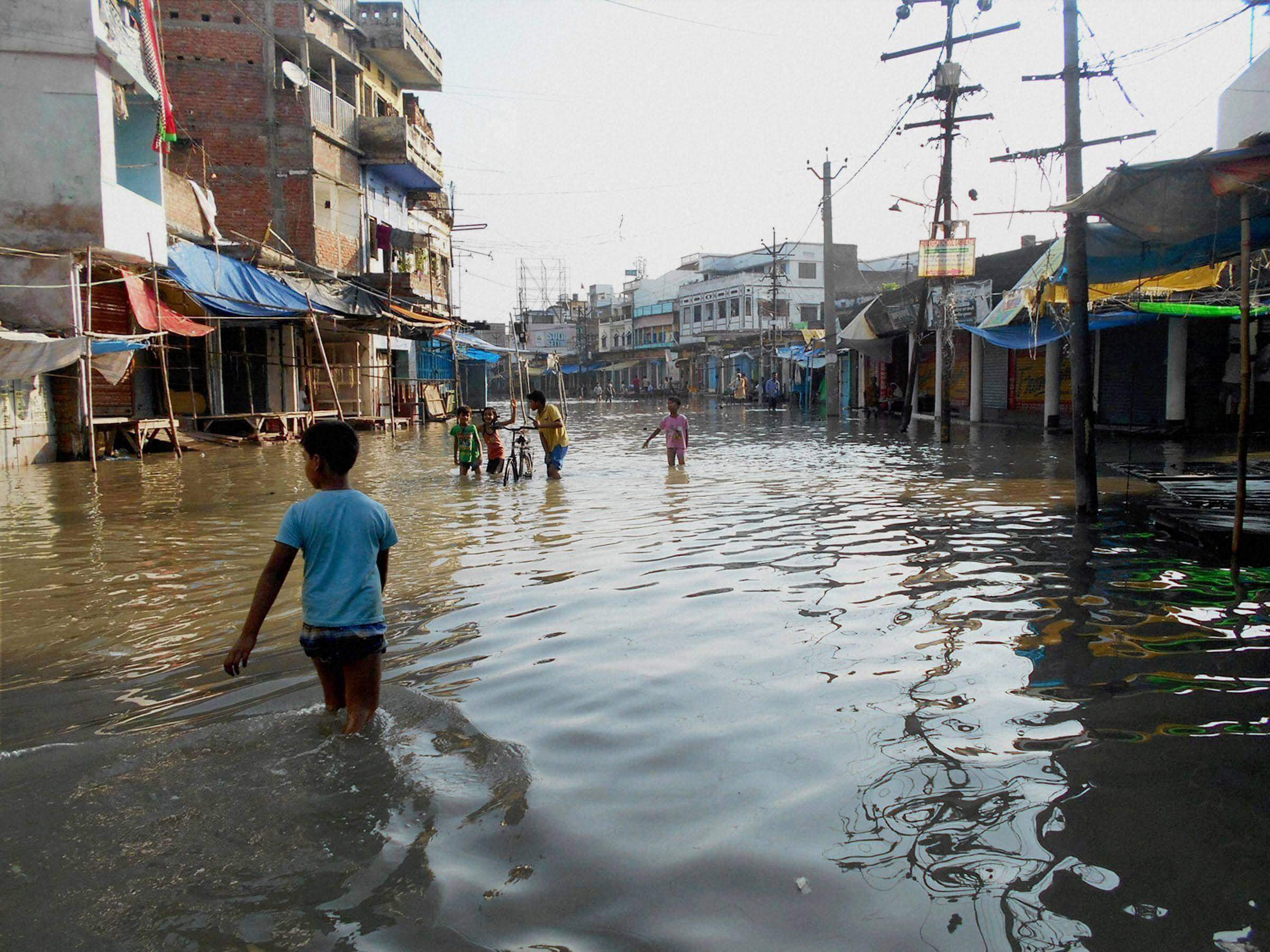 A total of 130,000 people were sheltering in relief camps across the two states, the officials there, and additional emergency workers have been deployed to help with rescue and relief efforts.
Several people have also been killed in central Madhya Pradesh state from flooding in the last 24 hours, according to the Press Trust of India. 
Floods and landslides from the monsoon running from June to September claimed more than 50 lives last month, mostly in the remote, northeast state of Assam.
(Feature image source: PTI)