After a brief lull, intermittent rains lashed the city and its suburbs on Sunday, while the weatherman predicted more showers in Tamil Nadu over the next 48 hours.Rain-battered Cuddalore is likely to get heavy to very heavy showers, Meteorological department said, adding that Sunday's showers were due to a twin weather system, including formation of a new trough.
The city, meanwhile, is limping back to normalcy with ramped up relief efforts and improved transportation and communication systems.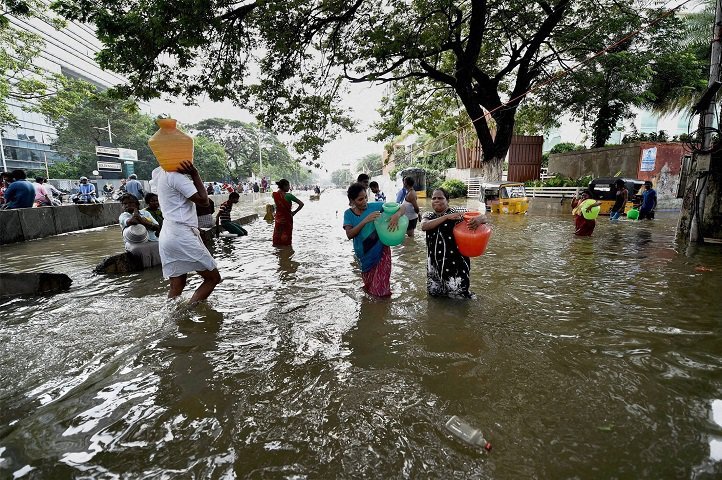 A trough of low pressure has formed and lies over South West bay off Tamil Nadu coast," a Met official told PTI.Also, Saturday's low pressure area over Sri Lanka and adjoining Comorin area off South Tamil Nadu coast has moved westward and now lies over Comorin area and its neighbourhood.
"As a result of the two systems, coastal and interior Tamil Nadu and Puducherry will receive rainfall in the next 24-48 hours and some areas like Cuddalore are likely to see heavy to very heavy showers," he said.The city, which has been experiencing intermittent rains, would continue to be cloudy and rain or thundershowers are likely, he added.As a precautionary measure, the state government has declared holidays for schools and colleges tomorrow in the districts, including Chennai, Kanchipuram and Tiruvallur.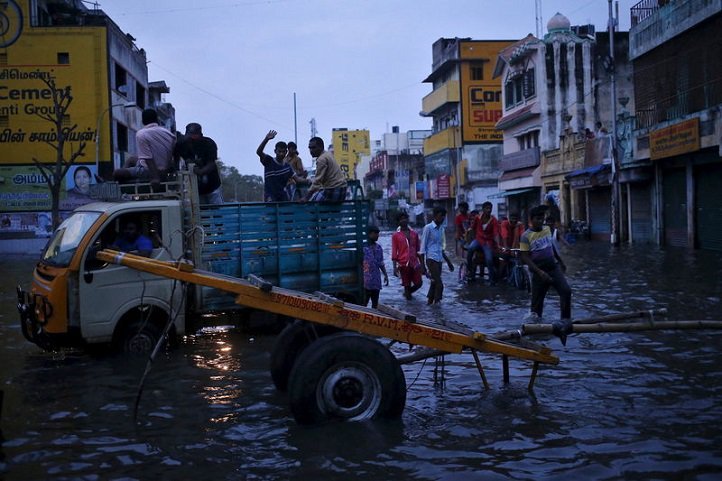 With an improvement in the situation, daytime commercial flights from here began with the first Air India flight to Port Blair taking off this morning.The state also ramped up its efforts to quicken relief. Ministers inspected distribution of relief in various areas, including north Chennai.
Medical camps were being held across the city and suburbs.Apart from medical-checkups, 'Nilavembu Kudineer', a prophylactic herbal neem drink that controls all types of fever associated with body ache, is being given to residents.As part of the overall efforts to improve supplies of essential commodities, 11 state-run mobile fresh farm outlets began sale of vegetables here.Chennai Corporation said 24,500 sanitation personnel, including 2,000 personnel from other districts were on the field to clear garbage and tidy up the city.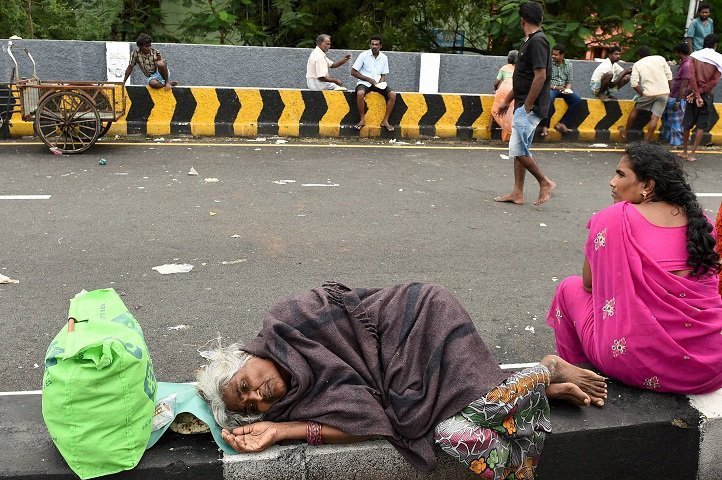 Two columns of Army personnel have arrived in Cuddalore for relief work, where about 140 villages have been inundated.Allaying the fears of motorists over scarce availability of petrol and diesel, Indian Oil Corporation on Sunday said 81 per cent of its outlets were functioning in the city and suburbs with full stocks.A big chunk of private and public sector banks on Sunday functioned to clear the backlog caused by the rains and to ensure hassle-free dispensation of cash at ATMs.Southern Railway meanwhile announced cancellation of three intra-state trains due to "operational" reasons.