Bharatiya Janata Party (BJP) Member of Parliament (MP) Hema Malini was injured in Rajasthan while a child was killed in a road accident on Thursday night. The 66-year-old veteran Bollywood actor was on her way to Jaipur. She was rushed to Fortis hospital in Jaipur with head injuries and is undergoing medical scans. According to preliminary reports , she was on her way from her constituency in Mathura to Jaipur when her Mercedes collided with an Alto car near Dausa, which is about 60 kilometres from Jaipur.
"One girl child has died in the accident," Shankar Lal Sharma, a member of the Rajasthan state assembly, told reporters. "Hema has injuries above her eyes, on her back and legs. I drove her to the hospital in my car. She was in pain," he said. The impact killed the girl, who was believed to be four years old, according to a Guardian report .
"I am being told the Mercedes was speeding. It drove over the divider," said senior police officer Rajinder Tyagi to ANI . TV reports suggest that an FIR has been filed against the driver of Hema Malini's vehicle. The girl who died was identified as Sonam, aged four years.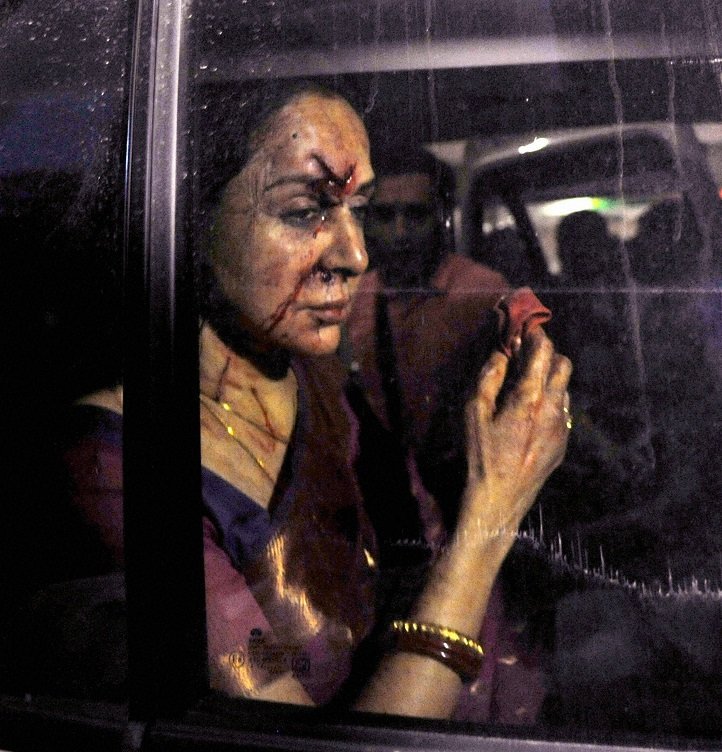 An eyewitness said the Alto car was entering the bypass road from a side road on the highway when the collision occurred. A police officer at the Fortis hospital said the star is currently doing fine and that the doctors have not spoken of any major injury to her.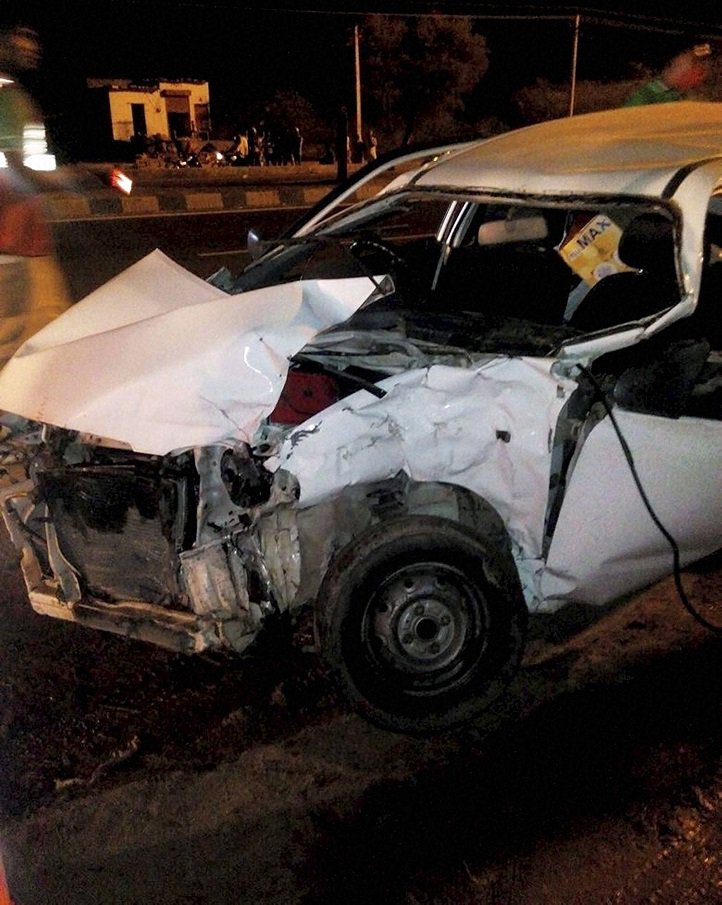 Social media went berserk when the news of the accident came out. While people prayed for Malini's quick recovery, others pointed out the insensitive tweeting of bloodied pictures of the actor. Twitter was also abuzz with condolences for the child killed.
Irrespective of the eye witness accounts, speculations are also rife if Malini was actually the one driving the car instead of her driver, that too under the influence of alcohol.
Some congressis are now speculating tht hema malini was driving d car nd tht too under influence of Alcohol.Can't stoop lower than this.

— Swati Sharma (@sharmaswati28) July 3, 2015
"Discard the rumour that Hema Malini herself was driving the car. Had she been on driver's seat, the dumb MP would have killed many by now."

— Kiran Kumar (@Yr_Conscience) July 3, 2015
Anybody sharing or tweeting pictures of injured accident victims, Hema Malini or otherwise, is violating privacy and ethics. Please desist

— Ashok Malik (@MalikAshok) July 2, 2015
Last year, another BJP MP, Gopinath Munde, was killed in an accident in Delhi, barely a week after taking up his new post as rural affairs minister in Narendra Modi's rightwing cabinet.
Transport analysts attribute the huge number of accidents to poor roads, badly maintained vehicles and reckless driving.
Feature image source: PTI