In a strategic move, India and the US on Tuesday agreed "in principle" to a logistics exchange agreement to enable both militaries to use each other's assets and bases for repair and replenishment of supplies. 
The issue had not found the same favour with the previous UPA government.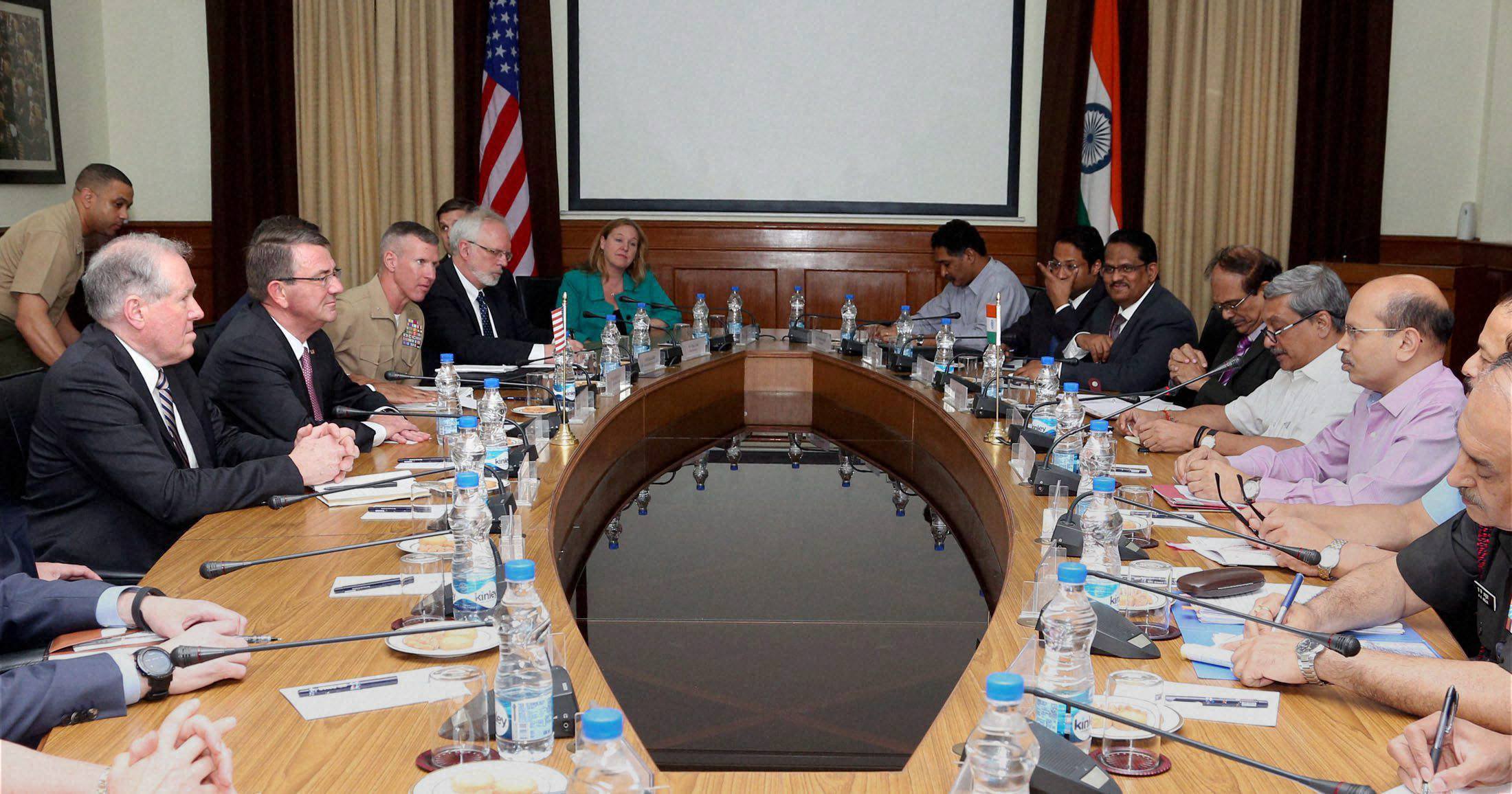 Defence Minister Manohar Parrikar and visiting US Defence Secretary Ashton Carter made it clear that the agreement, which will be signed in "weeks" or "coming months", does not entail deployment of American troops on Indian soil. 
Here's are some of the highlights of the agreement
Logistics Exchange Memorandum of Agreement (LEMOA) is a tweaked version of Logistics Support Agreement (LSA) which facilitates the provision of logistical support, supplies and services between the US military and the armed forces of partner countries on a reimbursable basis, and provides a framework that governs the exchange of logistics support, supplies and services. 
Explaining the proposed agreement, Parrikar said it is for providing logistics whenever they need fuel or other support during operations like the humanitarian exercise done in wake of the devastating earthquake in Nepal.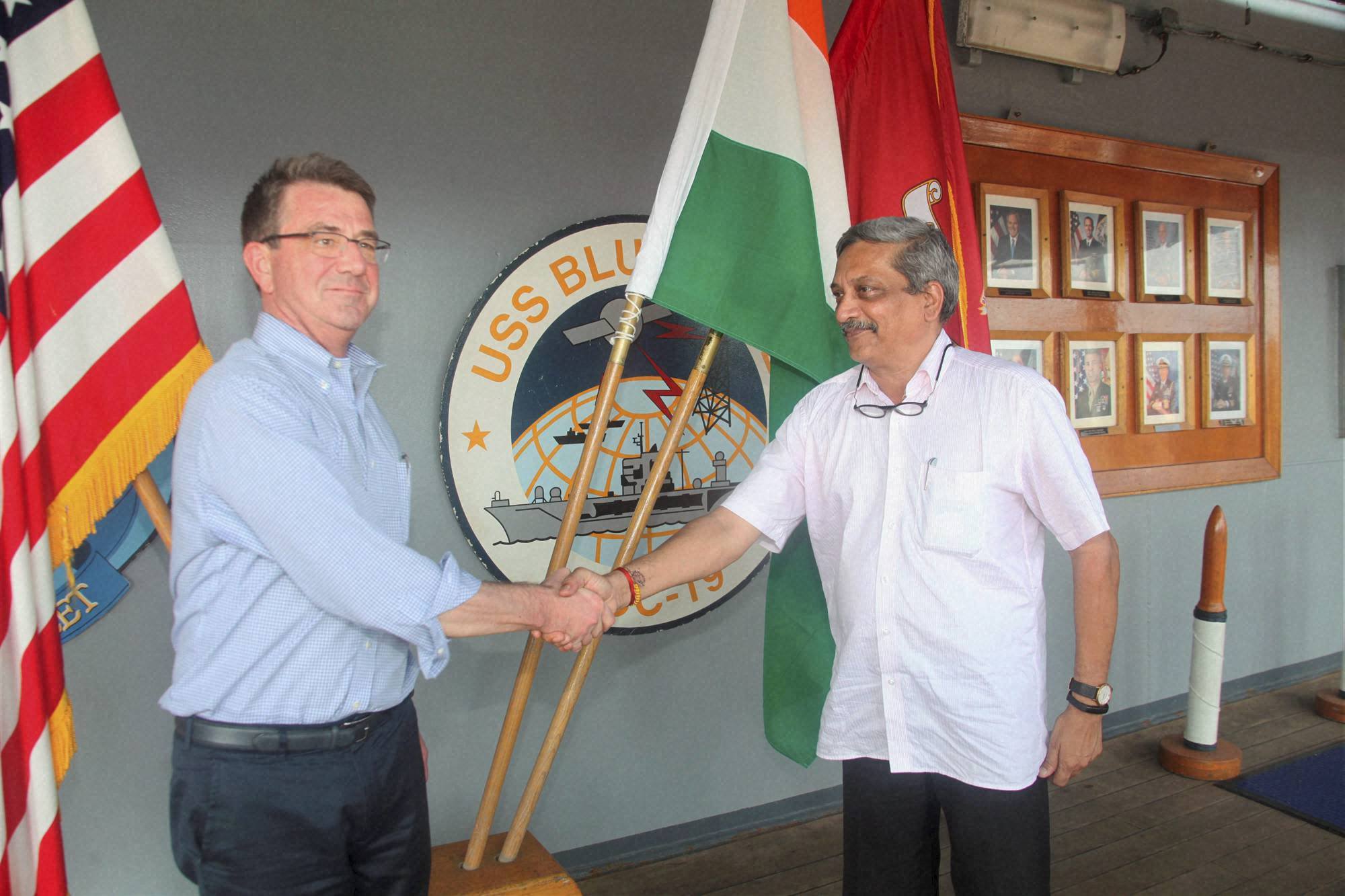 India and US have also agreed to set up a new bilateral Maritime Security Dialogue between officials from their respective defence and foreign affairs ministries. 
Both the countries also emphasised on freedom of navigation and need for international based order, in an apparent reference to China's assertiveness in South China Sea. 
The agreement also entails efforts to enhance on-going navy-to-navy discussions to cover submarine-related issues. 
Both countries will also deepen cooperation in maritime domain awareness by finalising a 'White Shipping' agreement in the near future.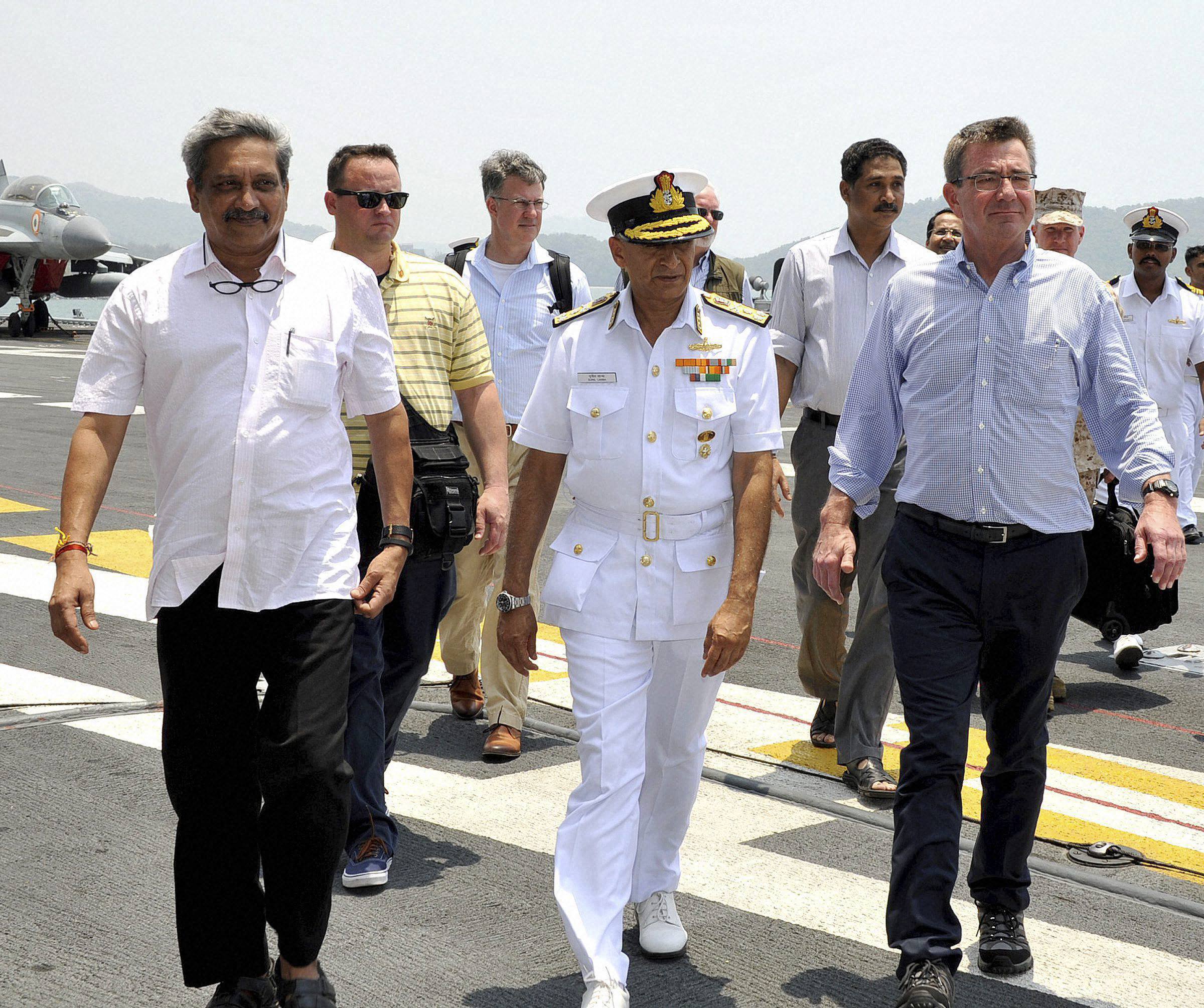 US Defence Secretary Ashton Carter said India and the US agreed to two new projects under the Defence Trade and Technology Initiative (DTTI). This included a tactical biological detection unit. 
As per the agreement India and US will also advance their collaboration in aircraft carrier design and technology. 
(With inputs from agencies)
Feature image source: PTI