Prime Minister Narendra Modi told a gathering of business leaders on Tuesday that the country was on the verge of becoming the world's most digitised economy, and avoided direct mention of the economic hit from demonetisation.
Speaking at India's biggest investor summit, organised in his home state of Gujarat, PM Modi said his government was strongly committed to continue reforming the Indian economy.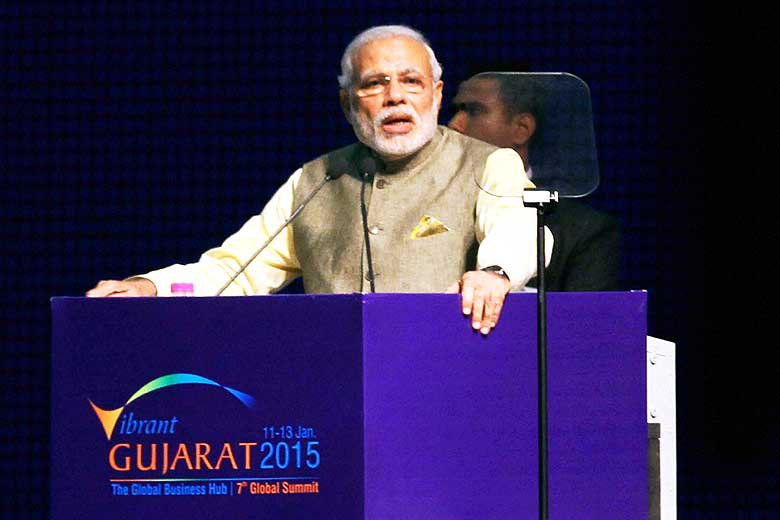 Here are 10  highlights from his speech
On the Indian economy
He said, "It is our vision and mission to bring a paradigm shift in the ways of our polity and economy." 
On democracy
Calling democracy India's biggest strength, Modi said, " India's strength lies in 3Ds — demography, democracy and demand."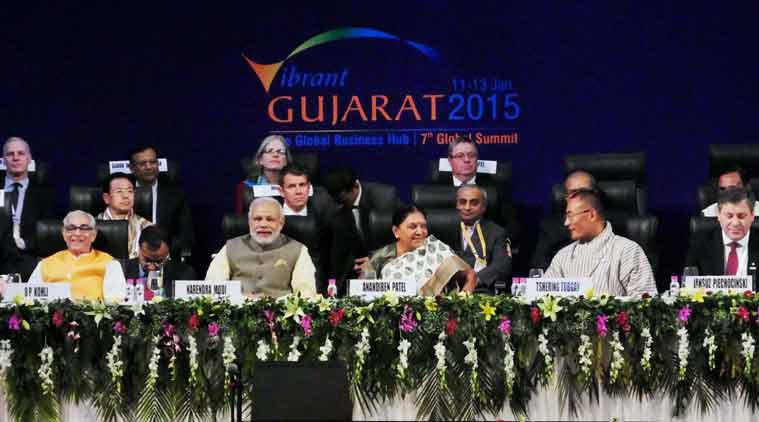 On Indian youth
He stressed that the Indian "youth" can help the nation grow. He said, " Ours is a nation of vibrant youth; the disciplined, dedicated and talented youth of India offers globally unmatched workforce." 
On Newer technologies & e-governance
"Towards this end, we are working to adopt and absorb newer technologies, to bring about transparency and to end discretion."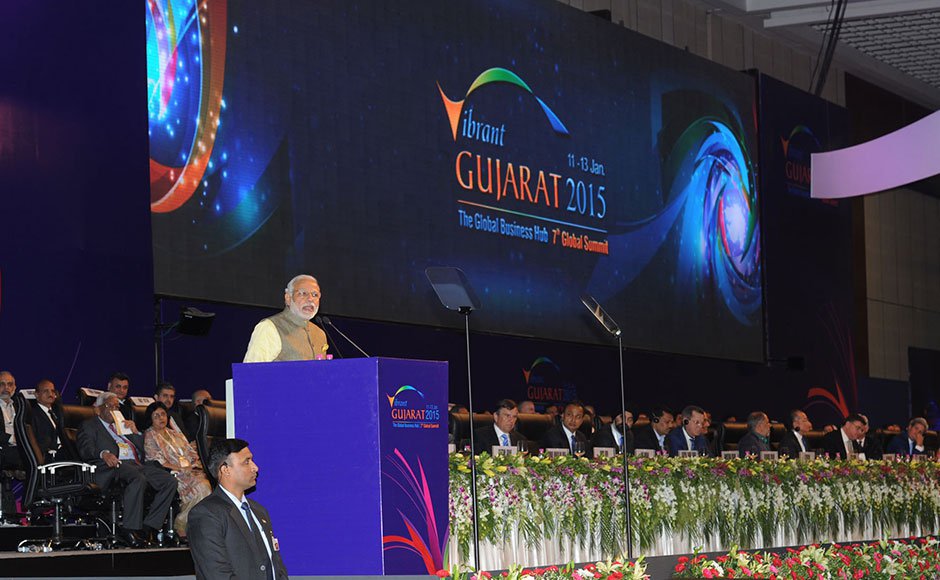 Improved ranking in the World Bank's Doing Business Report
He claimed India has moved up 16 ranks in the Global Innovation Index 2016. "India has left every other country behind in terms of providing return on investment. In 2015, India has risen to the first position in the Baseline Profitability Index," he said. 
About providing opportunities
He said that India offers way more opportunities than other rival countries in the continent. 
"Most of you can work with us in a number of areas which include hardware to software, soft skills to scientific temper, defence systems to cyber security, medicine to tourism."
Terming it bright spot in the global economy, Modi said, "Make in India" has become India's biggest brand. 
On cleanliness
"Make our cities, towns and villages clean and green." 
On infrastructure 
He promised a good standard of living to everyone. Every Indian will have a roof over their heads; every household will have clean water and 24X7 electricity; we want wider roads and faster railways." 
On reforms
He claimed that his government has worked towards reforms like GST, IPR, Bankruptcy law, etc
(With inputs from Reuters) 
(Feature image source: PTI)