Today's terrorist attack on the students of Bacha Khan University, which has left 21 people dead, is another horrifying example of how educational institutions have become a favoured target of militant groups. Over the past decade, extremists have been increasingly turning school grounds into killing fields. 
Escalating incidents of terror attacks on educational institutions worldwide, from 1970-2013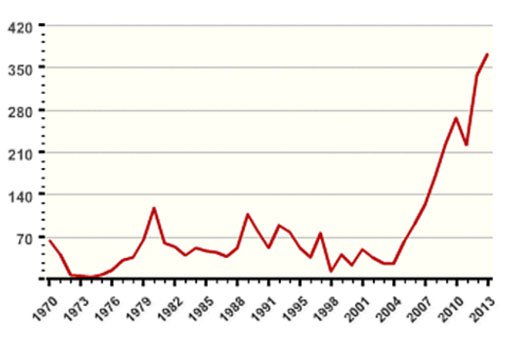 Th five most heinous attacks on students
Peshawar School Attack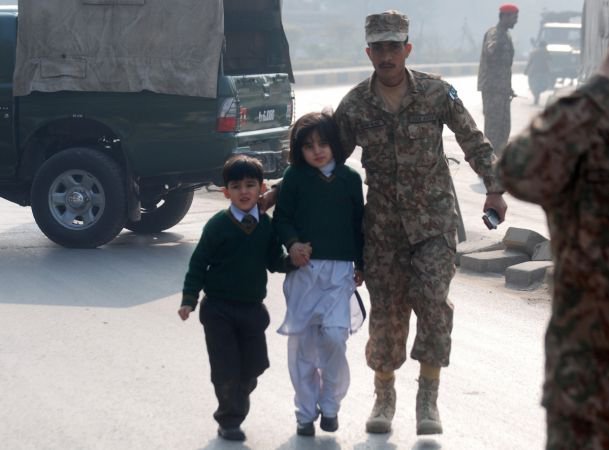 On 16 December 2014, seven gunmen from the Tehrik-i-Taliban entered the Army Public School in Peshawar at 10:30 am and opened fire on the school staff and children. They killed 141 people, including 132 schoolchildren ranging between the ages of 8-18 years. It took 9 hours for the Pakistani Army to eliminate all the terrorists. On 2 December 2015, Pakistan hanged four militants involved in the  massacre.
Beslan school siege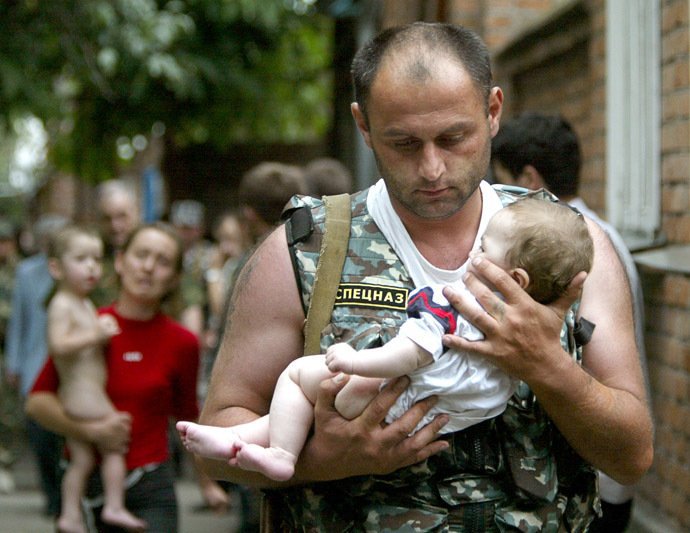 The hostage crisis lasted for three days, after Chechen rebels stormed a school in Beslan, Russia, and took 1,181 hostages, including around 855 children, 60 teachers, and about 266 parents, on 1 September 2004. On the third day of the standoff, Russian security forces used tanks and rockets to rout out the terrorists. But the armed warfare led to the death of 385 people, including 186 children. The youngest was two years old.
Kidnapping of Chibok schoolgirls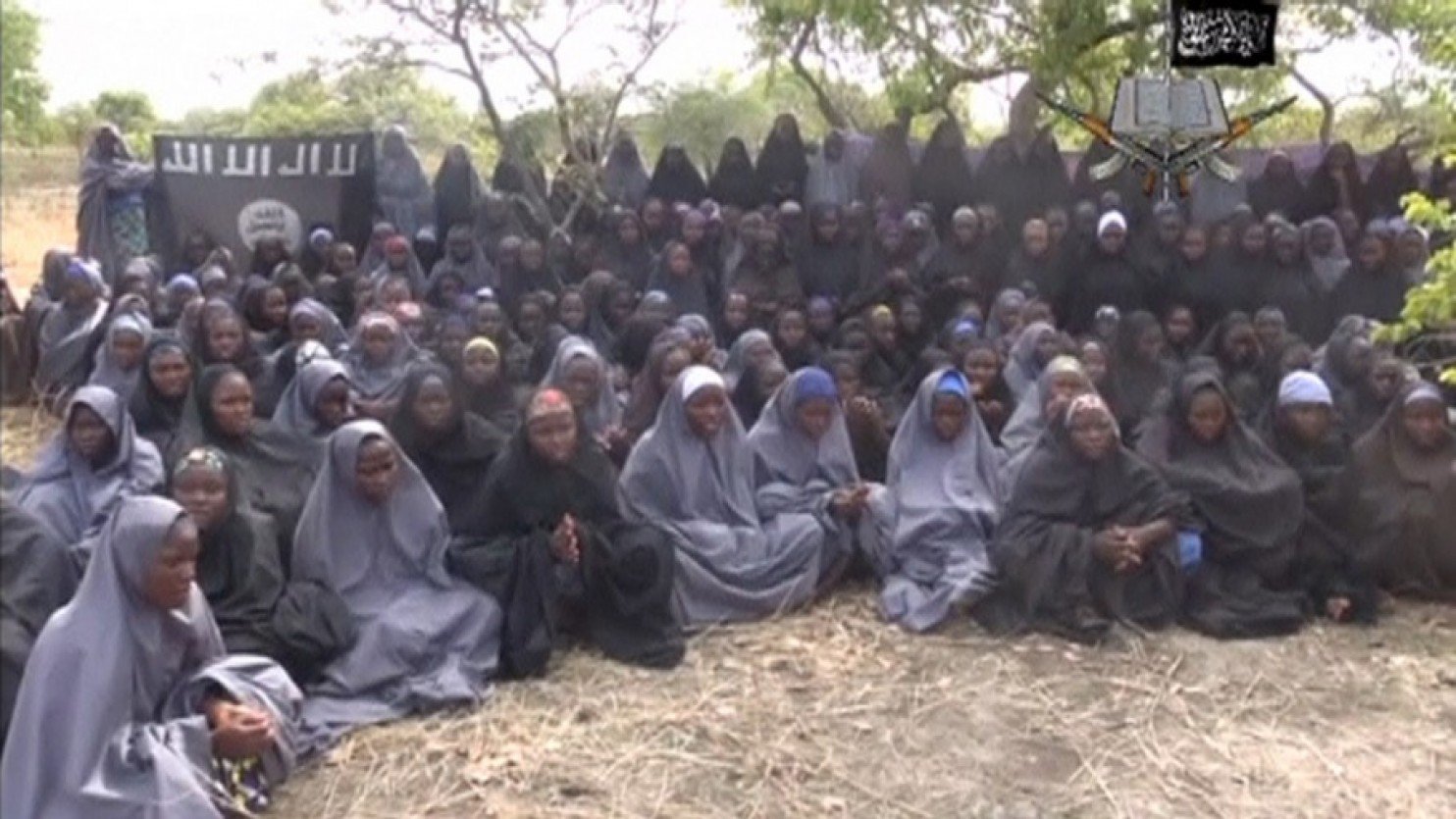 Boko Haram kidnapped 276 girls from a school in Chibok, Nigeria on the night of 14–15 April 2014. The terrorists dressed up as guards and forced the 16-18 year old schoolgirls into trucks. Of these, 53 girls managed to escape on 2 May. But the others were sold into slavery for as little as $10 or married off to militants, claimed Boko Haram later.
Shootings in schools in Yobe state of Nigeria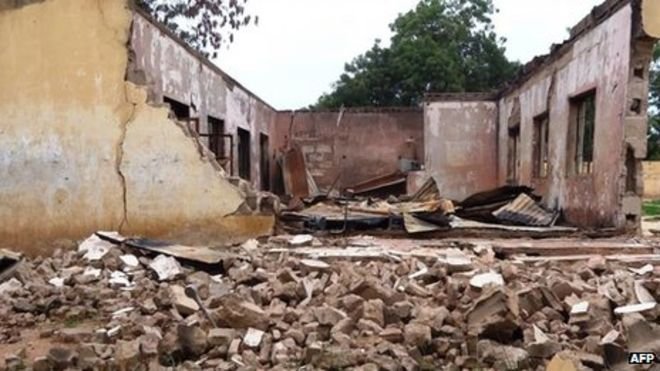 Children in the Yobe state of Nigeria are one of the most vulnerable to terrorist attacks, with Boko Haram militants repeatedly targeting schools in the area. On 6 July 2013, gunmen attacked a secondary school in Mamudo, killing at least 42 people. On 10 November 2014, a suicide bomber attacked a school in Potiskum town during the school assembly, killing about 40 students.
Garissa University College Attack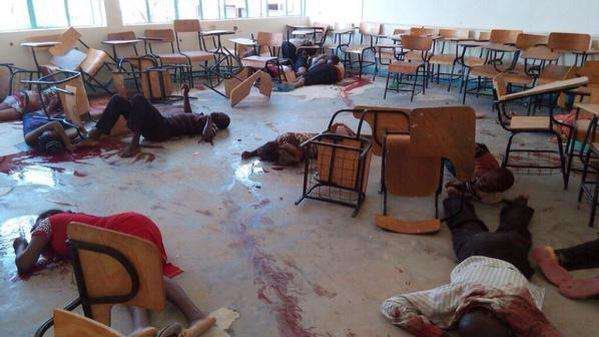 Five  Al-Shabaab gunmen took over 700 hostages when they stormed the university in Garissa, Kenya on 2 April 2015. They freed Muslim students but killed the Christian ones on the spot. After a 15-hr siege, Kenyan defence forces killed the militants. Of the 148 dead, 142 were students, 3 were soldiers and 3 were police officers.