Prime Minister Narendra Modi on Thursday inaugurated a memorial dedicated to former president A P J Abdul Kalam at Peikarumbu near Rameswaram in Tamil Nadu on his second death anniversary.
He opened the memorial built in the hometown of the former president at a location where the mortal remains of the "missile man" are buried.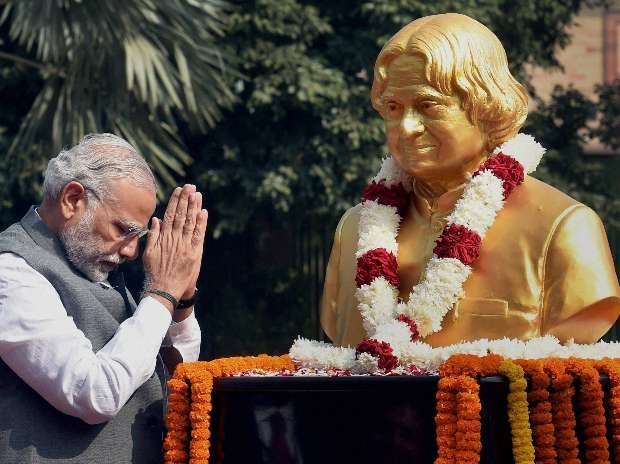 Here are some interesting facts about the memorial:
1. The memorial, build at a cost of 20 crores, blends Mughal and Indian architecture. Its main entrance resembles Delhi's India gate. The dome reflects the Rashtrapati Bhavan. The main door is a replica of the entrance of the Brihadiswara Temple in Tanjavur, reports NDTV.
2. The memorial was built by the Defence Research and Development Organisation (DRDO) as a tribute to Kalam, coinciding with his second death anniversary, reports The Hindu.
3. Resembling the arch of the India Gate, the memorial has on display replica of rockets and missiles on which Kalam had worked. There's even a missile model celebrating his contribution to space science.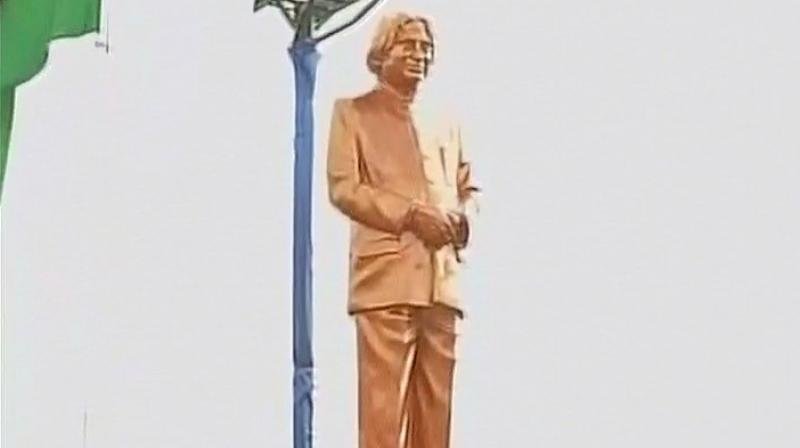 4. The second phase of the memorial will have a library, planetarium and auditorium.
5. The total cost of building the memorial is Rs 20 crore and it completed the work in nine months time.
6. A painting of Kalam playing veena steals the limelight in an array of paintings and portraits of the former president.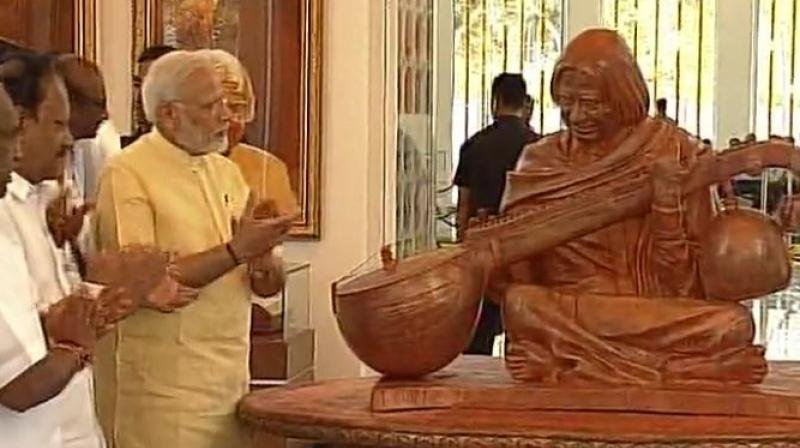 7. The acrylic paintings were done on Hahnemuhle canvas imported from Germany and using Winsor and Newton colours. The paintings are framed using Korean synthetic museum frames.
8. Two life size silicon statues of Kalam in Presidential suit – in standing and sitting postures are there in the musuem. The statues have been developed on the lines of wax statues in Madame Tussauds in London.
(Feature Image Source: PTI)