As the deadly mishap at Putttingal Devi temple in Kollam, Kerala attracts political leaders from across parties, let's remember that tragedy often ends up becoming a political slug fest. After all, don't we see them making a beeline for the site of disasters every time one happens? 
What's worse, statements that politicians make in the aftermath of tragedies leave us cringing.
Like the recent speech by prime minister Narendra Modi, who visited Kolkata ahead of polls, and tried to cash in on the flyover crash with this distasteful statement: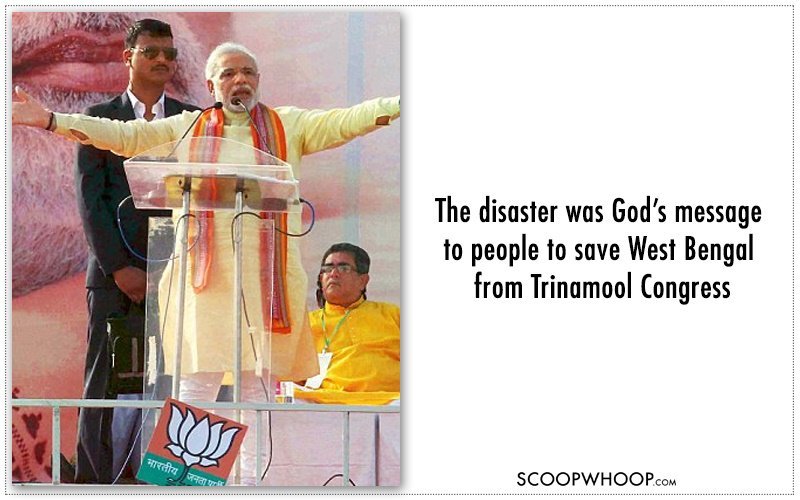 But Modi isn't alone. Our politicians have an uncanny habit of making insensitive statements after incidents of human loss.
Here's a look at some more:
Union minister Uma Bharti's reasoning behind the devastating floods that killed thousands and left at least one lakh tourists stranded for hours amid the cloud bursts and flash floods was this: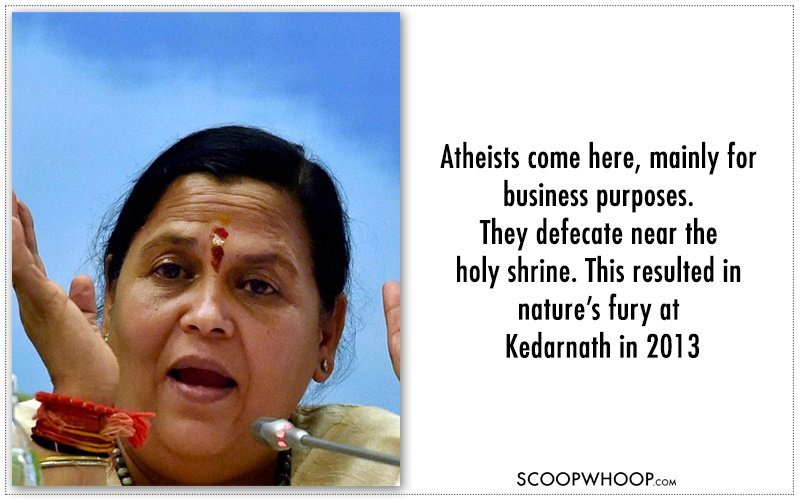 Omar Abdullah, after the 2014 Kashmir floods
A year after the disastrous floods in the Kashmir valley killed more than 200 and displaced at least a million for weeks, former CM of J&K Omar Abdullah was counting who benefitted from it all: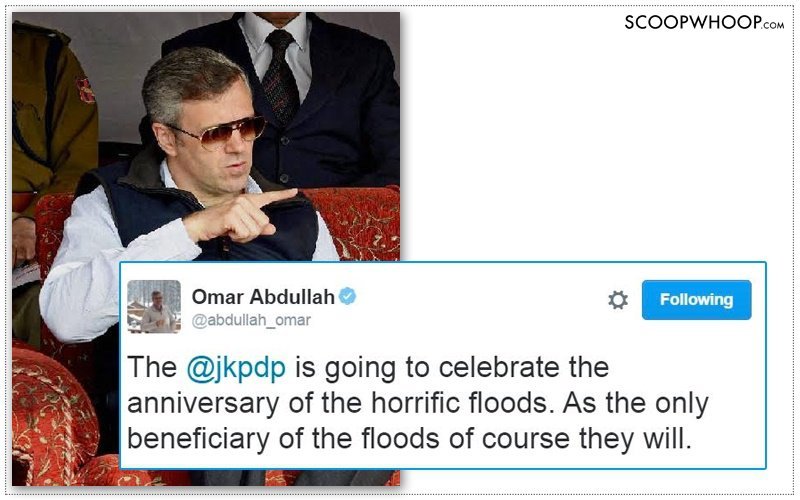 Manmohan Singh, after Mumbai triple bombings in 2011
Former prime minister Manmohan Singh was known more for his silences, and on some occasions when he did speak, we felt he should perhaps shouldn't have. Read this gem of a statement he made after the triple blasts in Mumbai's Opera House, Zaveri Bazaar and Dadar station in 2011 that killed at least 26 people and injured over 100: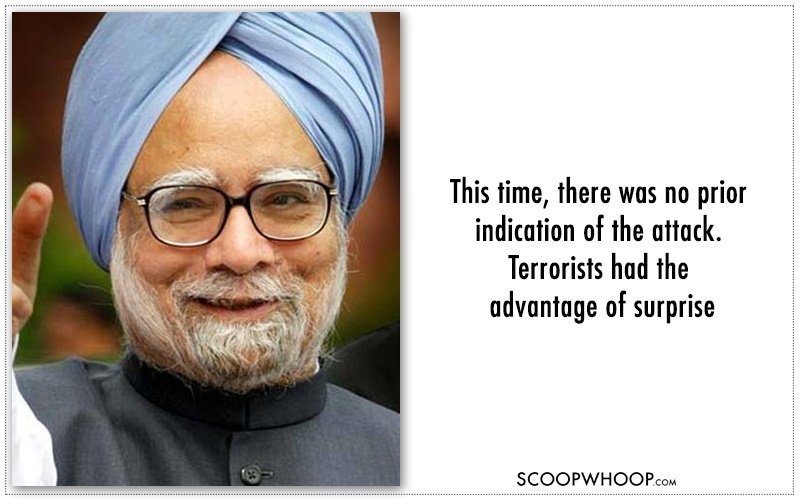 RR Patil, after 2008 Mumbai terror attacks 
The Nationalist Congress Party leader, who was Mumbai's deputy chief minister in 2008 when the deadly terror attacks hit the city, rightly lost his post over this. There was no forgiving Patil over this bizarre statement for an attack that left the entire country shaken, leaving at least 164 dead in Mumbai and 300 injured.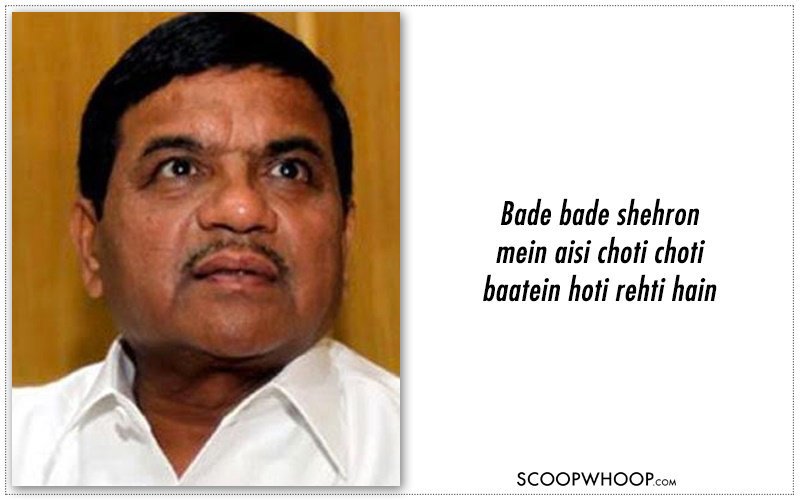 Raj Thackeray, after 2011 triple blasts in Mumbai
Motor-mouth Raj Thackeray, who is the Maharashtra Navnirman Sena chief, has been blaming North Indians for much of Mumbai's problems for long. But this one takes the cake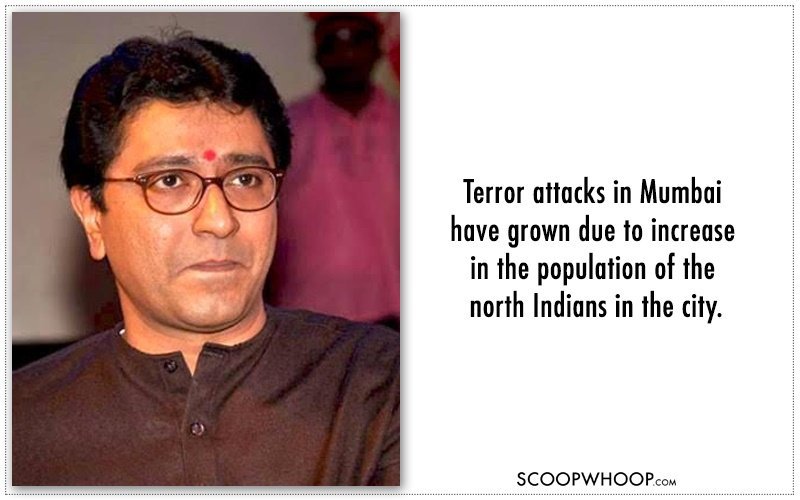 Satyapal Singh, after the Dadri lynching incident in 2015
The former police commissioner of Mumbai and currently an MP of the BJP from Uttar Pradesh's Baghpat district, he clearly didn't gauge the mood of the country when he made this loose statement. "As far as a small incident like Dadri is concerned, our country's democratic atmosphere is fully competent to handle," Singh had said.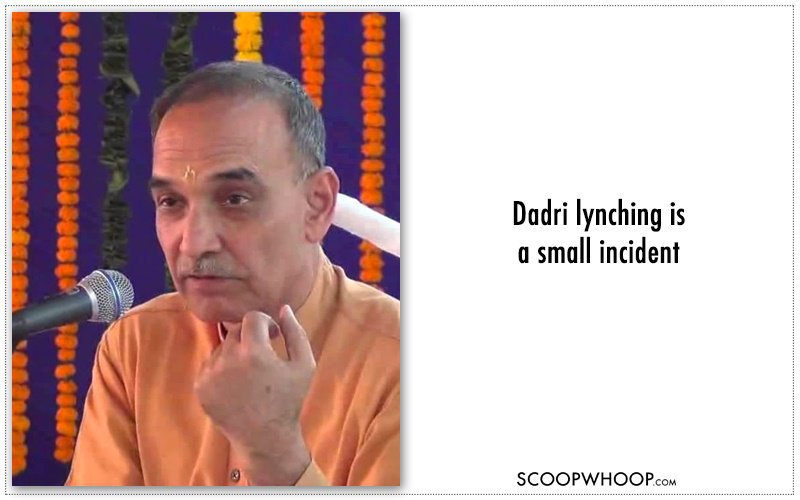 The list of such statements seems never-ending, but we'll stop here for now. Here's hoping against hope our politicians stop soon.