Today, former finance minister and senior Congress leader P. Chidambaram addressed a press conference at the Capital where he systematically pulled down Modi government's decision to demonetize 500 and 1,000 rupee notes and introduce 2,000. He called it a "puzzle".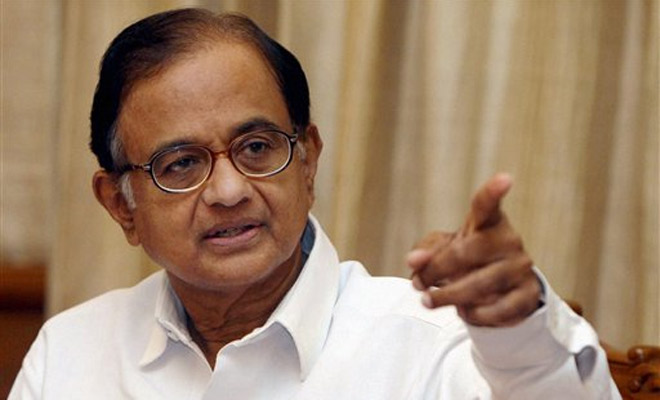 Chidamabaram claimed that the 1978 demonetisation of Rs 1000, Rs 5000 and Rs 10,000 notes was a failure. "In 1978, the Janata government demonetized high denomination notes. By all accounts, that action failed to achieve its objectives. High denomination notes were re-introduced shortly afterwards and the volume of unaccounted wealth and income admittedly increased," he said. 
 Smaller Denomination notes cannot replace Rs 500 and Rs 1000 notes 
Chidambaram pointed out that the the government itself has acknowledged that smaller notes cannot replace the higher notes. "Rs 500 and Rs 1000 notes in circulation, by value, account for 86.4 per cent of all the notes in circulation. All those notes will be withdrawn. If a person tenders an old note, it has to be replaced. Government has practically acknowledged that they cannot be replaced by smaller denomination notes (Rs 100, 50, 20, 10, 5, 2 and 1). Hence, the decision to introduce a new series of high denomination notes of Rs 500 and Rs 2000 and, presumably, also Rs 1000," he said. 
How much will this demonetisation cost us ?
"Introduction of new series of notes is estimated to cost between Rs 15,000 – 20,000 crore. Hence, the economic gains of demonetization should be at least equal to that amount," Chidambaram said. 
Rs 500 note too widely circulated
According to Chidambaram, 40 years ago, when Janata Government demonetised notes, a Rs 500 note was a high denomination note. "Today, it is doubtful if a Rs 500 note can be regarded as a high denomination note. One has to take into account the inflation in the intervening period. The Rs 500 note is widely circulated and used. That is why, I think, the government had no option but to re-introduce the Rs 500 note. If the vast majority of the old Rs 500 notes are legally exchanged for the new Rs 500 note, what purpose will be served by the elaborate exercise?" he asked.
Why introduce Rs 2000 note ?
According to Chidambaram, the introduction of the Rs 2000 note is a puzzle. "How will this move help in preventing the generation of black money? If new income or wealth is unaccounted, will not that income or wealth be hidden in the Rs 2000 notes?" he asked. 
Is black money only cash?
 According to Chidambaram, most people hide their black income in the form of gold, bullion and real estate these days. "Will gold imports surge indicating that unaccounted income/wealth may seek refuge in bullion and gold jewellery?" he asked.