It was widely reported in the media that ahead of Uttar Pradesh chief minister Adityanath Yogi's visit to Kushinagar last week, residents of the district's Mainpur Deenapatti village were given soaps and shampoo to clean themselves up.
The village is home to many members of Musahars – a socially marginalised community which is said to feed on rodents and live in extreme poverty conditions. Adityanath visited the 'Mushar Basti' in the village on Thursday.
Accounts of some community members claiming that they were told to bathe before Yogi's visit are doing the rounds on social media. The villagers, however, are heard saying that they did not use soaps for bathing before the visit.
The incident sparked a massive row, with critics and opposition accusing the state government of supporting caste hierarchies (Yogi is an upper-caste Thakur), practicing untouchability and playing into Brahmanical notions of 'purity'. 
So far, the district administration, which allegedly instructed the villagers to clean up and perfume themselves for Yogi, hasn't spoken up much.
ScoopWhoop News caught up with district officials to hear their side of the story.
Andraa Vamsi, district collector of Kushinagar, admitted to the distribution of soaps ahead of the visit but strongly rejected that it had anything to do with cleaning up for Yogi.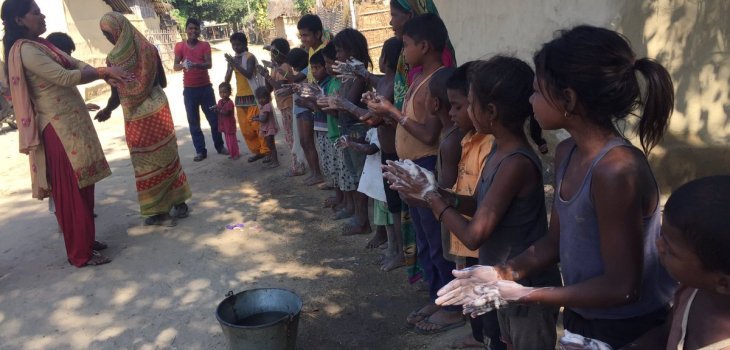 Vamsi said the programme that Yogi attended was part of 'Swachh Bharat' campaign and specifically about the awareness of Japanese Encephalitis (a disease spread through mosquito bites). The disease, he said, is common in the area because of open defecation and has been on Yogi's hit-list.
"Definitely no instructions were given by us to shower and perfume to look clean in front of Yogi," Vamsi lashed out. He added that the distribution should be lauded as a good step and wasn't done keeping in mind the Musahar caste.
SK Singh, District Programme Officer, said the reason behind distributing the soaps was that villagers had poor sense and awareness of sanitation and personal hygiene.
"Many people in this village don't bathe for two or three days straight. It's not due to poverty, it's not due to lack of resources. It's simply awareness," he said.
Singh also maintained that the distribution of soaps was done by the Panchayati Raj department through Anganwadis.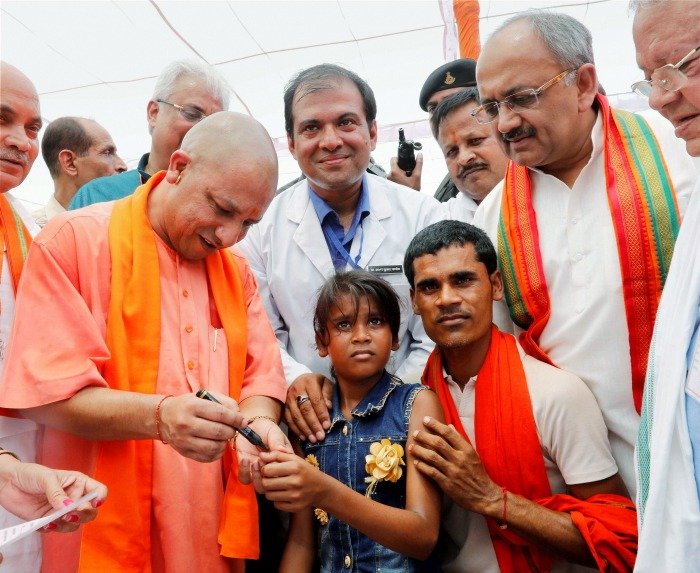 Vamsi told ScoopWhoop News that the media chose to twist the story to make it a caste issue. 
He questioned why the media talked only about soaps and ignored the various other schemes launched by the administration like training camps and a website called e-Sanjeevani for promoting cleanliness in the past.
Vamsi said the administration routinely organises health camps to promote cleanliness habits among the villagers and provides incentives to village pradhans who successfully make their areas open defecation-free. 
"Such is the state of our country today that laudable initiatives like promoting sanitation too get marred by caste politics," Singh said.