The internet is a bizarre place and apart from relevant stuff, there's a lot of different kinds of interesting content online, and sometimes, it gets tough to figure out what's real and what's not. For instance, remember the time when UNICEF had announced that the Indian national anthem was the best in the world? Oh! Oh! Or when NASA released a breath-taking photo of 'India on Diwali'? Or, when the news of this 'Cosmic Egg' being bought for 2.5 crore bucks broke the internet with over a million views? The internet is a funny place, after all!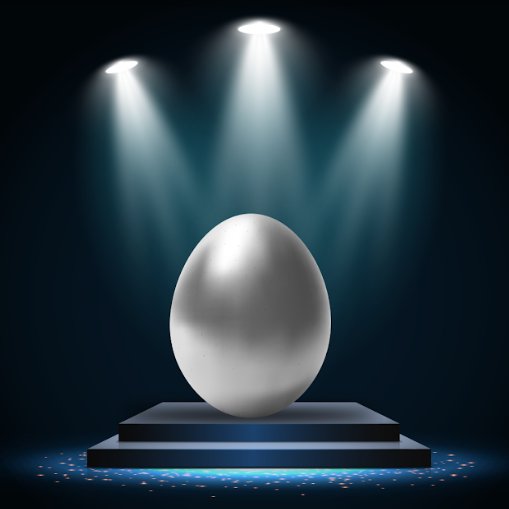 Well, in case you didn't know already, they AREN'T FOR REAL, not one bit. And yet, they've been shared excessively over social media, like our lives depended on it.
According to the popular saying, 'Repeat a lie often enough, and it becomes the truth'. 
But, does it though?
And, when this piece of news about an Indian buying a 'Cosmic Egg' at a private auction for a whopping 2.5 crore bucks started doing the rounds, we completely lost our minds!
People started sharing their opinions on why the egg was so expensive…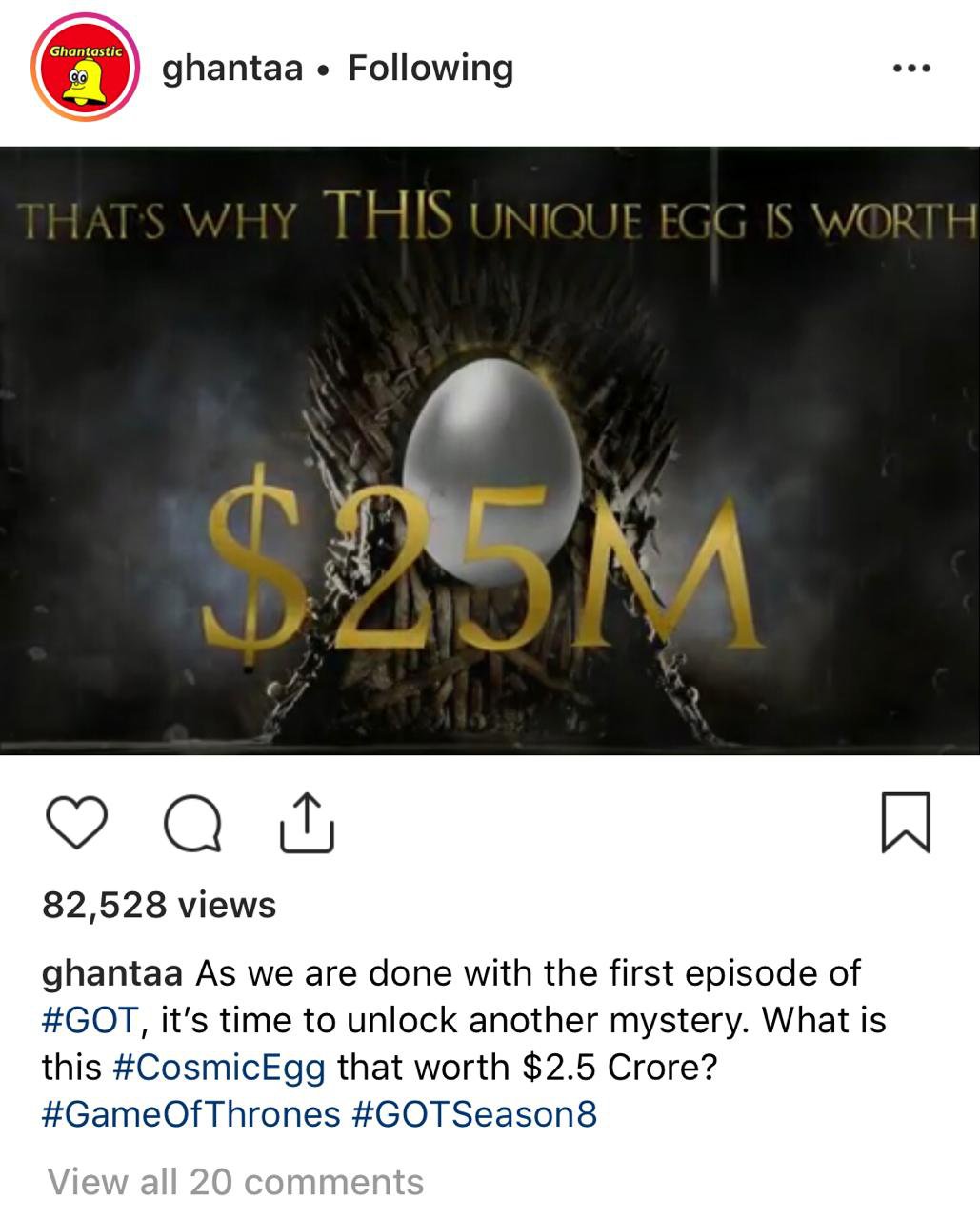 Thor totally approves…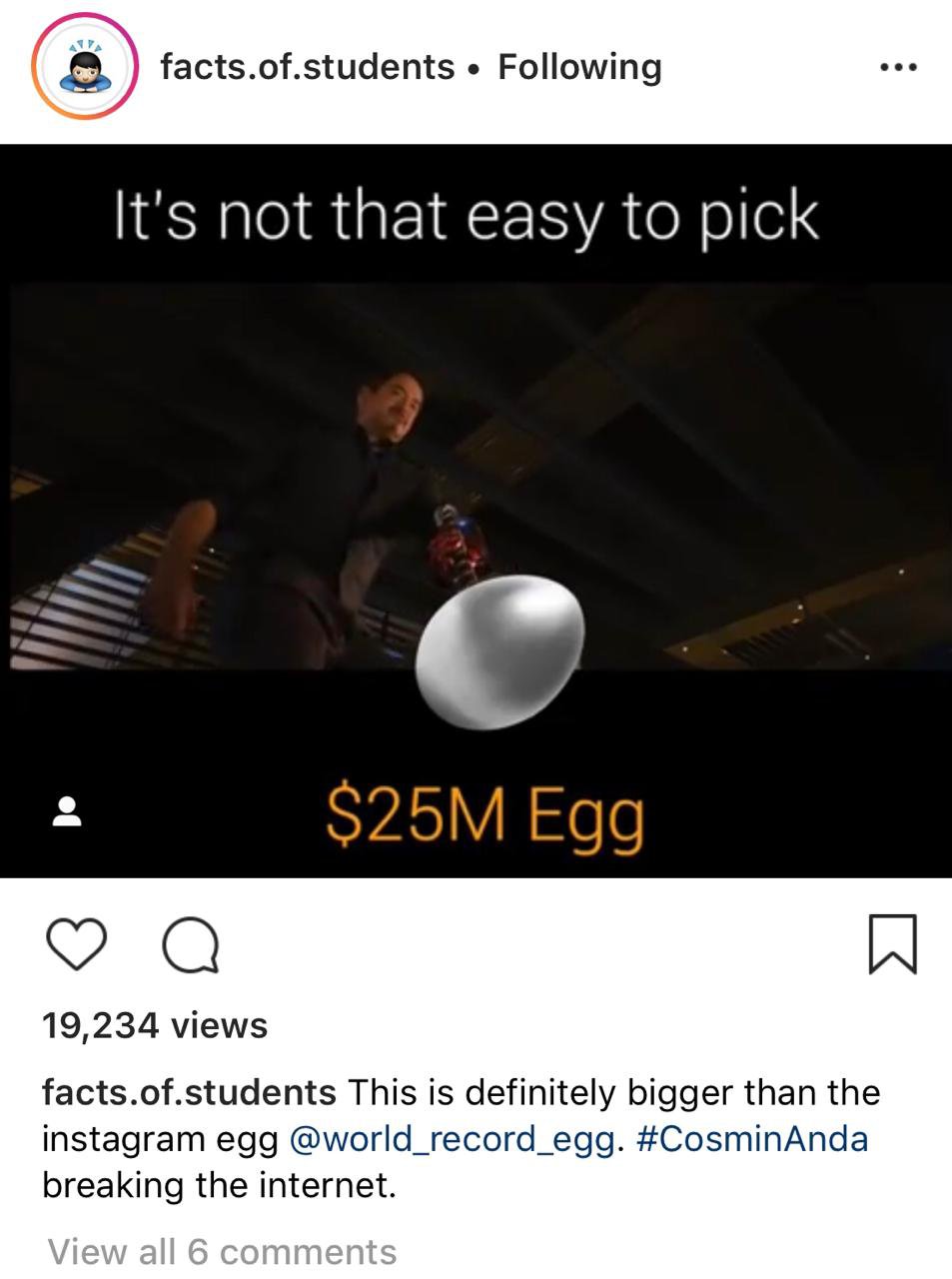 But, what was the truth behind the mysterious 'Cosmic Egg'?
When I came across the news, like every other social media user, I decided to read up on it. And, do you want to know what I found? Of course, you do!    
To raise awareness among people to not believe everything they read on the internet, poker company, Adda52 came up with an innovative video, that cleared up this ande ka funda for us! Whether you believed in Cosmic Egg or not, #BanaoDimaagKoAmeer with poker should be your takeaway. The 'Cosmic Egg' was brilliantly integrated by the brand and the message is loud and clear that mental agility is the true wealth. YES! That's what the 'Cosmic Egg' was all about! Interesting, isn't it? 
I know, I'm sorry, I made you a part of this elaborate ruse, so, I'm going to make it up to you. There's a way you can really sharpen your mind, so that no one can play with your mind. Fair enough? 
Here's what you need to do:
1. Just get yourself registered on Adda52, 
2. Fill in your details, 
3. Start honing your skills! 
Simple right? What's even better is that you can use the coupon code 'SCOOPWHOOP' when you sign up, get 500 Rs, and try your hand at the game! I'm telling you, Poker is a game of skill and strategy, that builds your mental agility and prepares you for real-life challenges. True wealth doesn't lie in your bank balance but your intelligence, and the latest campaign by Adda52 highlights exactly that. So, head to Adda52, and join the 2 million+ family to enjoy an enriching gaming experience!
Jao, #BanaoDimaagKoAmeer!