In association with
Amazon India
India has a challenge to face and it's time that we, as a nation, join hands and come together in order to defeat this pandemic. 
The whole country has been put on lockdown, and it goes without saying that, the only thing most of us need to do to flatten the curve is, work from home and stay indoors. But there are still people out there who either do not have a home to stay in, or are fighting this pandemic relentlessly on the frontlines.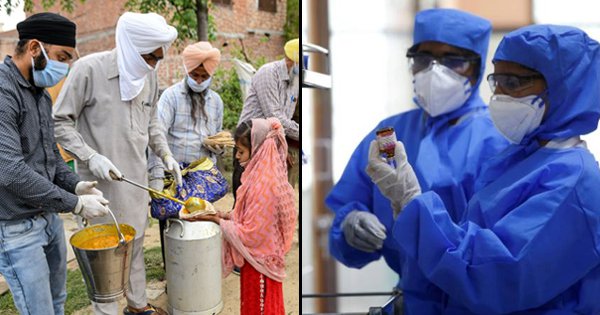 And while we all want to help in our own way, we often wonder and question, if we could do better, or do something else to help our nation overcome this pandemic. One thing we can do, as citizens of this country, is donate. It has been truly inspiring to watch millions of us stand together, wanting to fight this pandemic as one. And now it's time we get together in those numbers to donate for the cause. 
You can contribute towards hygiene products like sanitisers, soaps, disinfectants; grocery and daily essential products like rice, wheat, oil, pulses, bread; as well as protective gear, like N95 masks, surgical caps, and gloves for health workers and people in need across the country. 
There are so many ways in which you can donate to this cause to help our heroes on the frontlines, no matter how small or big the amount is! And Amazon India is one of them. 
To fight this together, they have partnered with several NGOs like Akshaya Patra, United Way Mumbai, OXFAM India, World Vision and Habitat for Humanity; and have created options like sending money to the PM-CARES fund and to these NGOs by using UPI mode of payment to transfer money from your bank account directly. You can also use all other modes of digital payments to contribute to these NGOs.
For every donation made, Amazon India will donate an additional 10%, because every payment counts.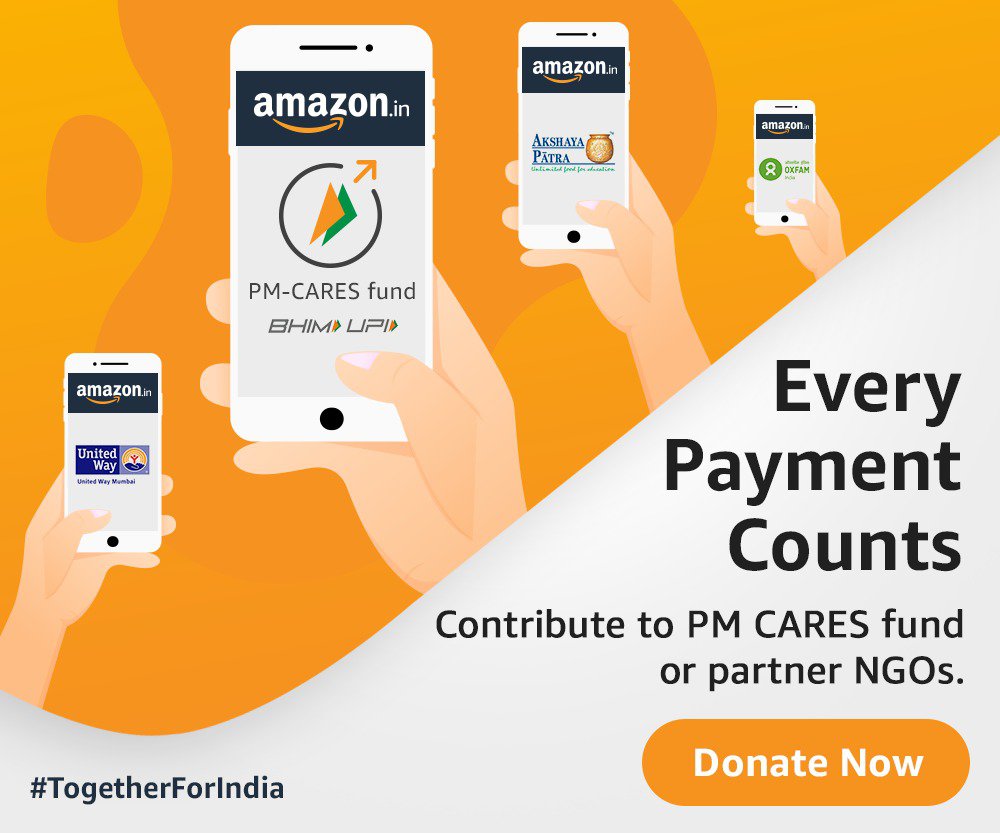 So, what are you waiting for? Do your bit by staying at home and donating. Here's how: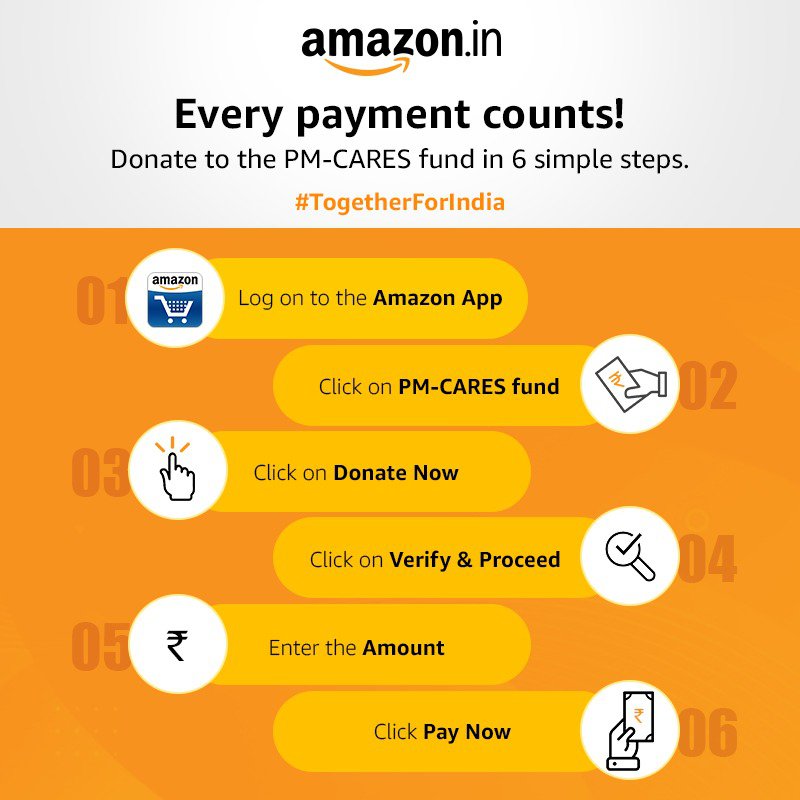 Let's come together as one and overcome these dark times by standing #TogetherForIndia. For more details on how to donate through Amazon India, click here.