.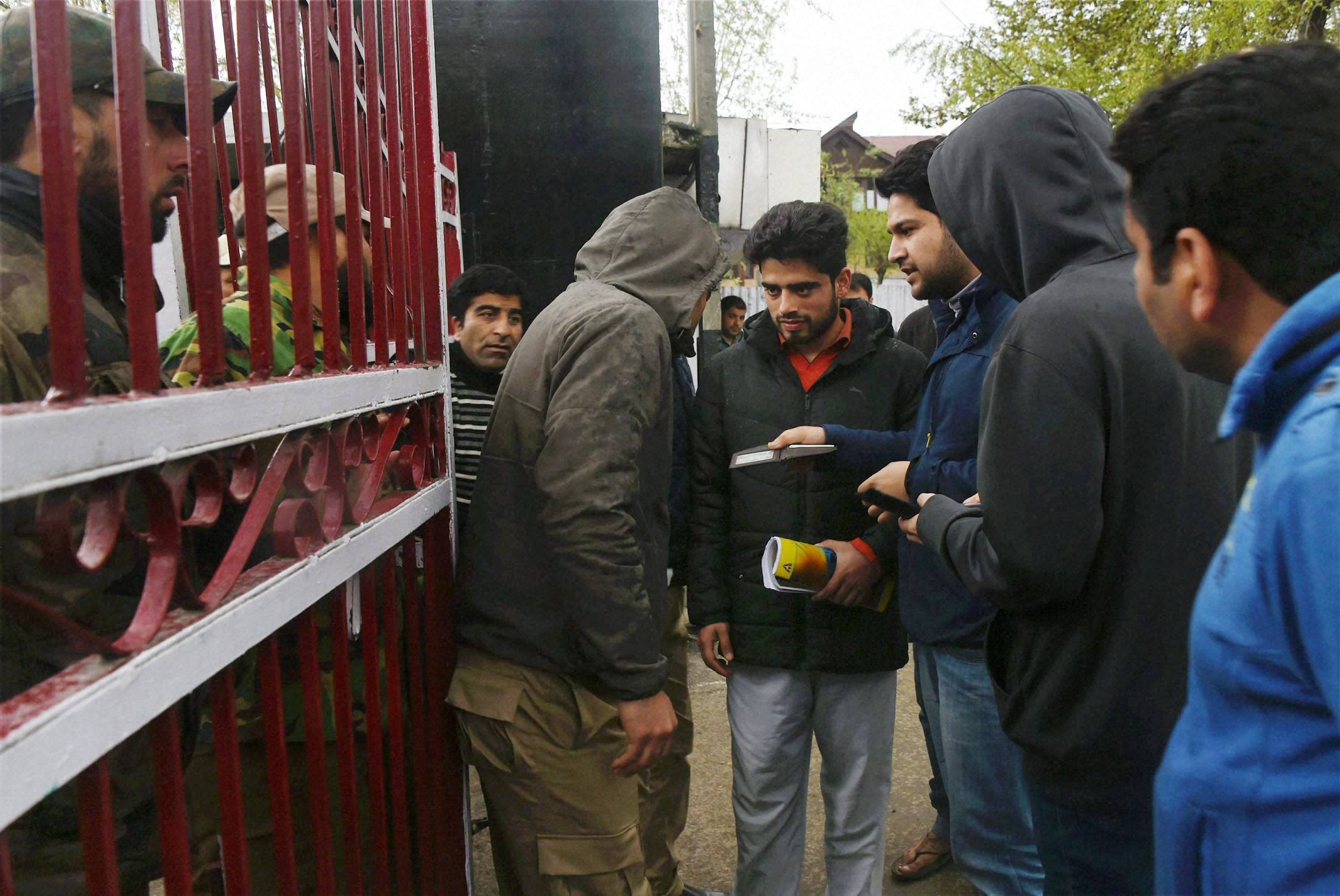 Here's a first-hand account of a non-local engineering student at NIT Srinagar
NIT administration was trying to portray the situation normal since day one. We didn't attend classes like our local fellows on Monday as we wanted the administration to take action against the violence that had taken place on Friday. On Tuesday, a group of non-local students went to meet the NIT administration to address our demands.
During this entire controversy, media hasn't been allowed to enter the campus. After the meeting was over, we wanted to march towards the gate and talk to media present there. But the dozens of police personnel present at the gates didn't let us. This led to a minor confrontation between police and non-local students which ultimately culminated in a brutal assault on the students.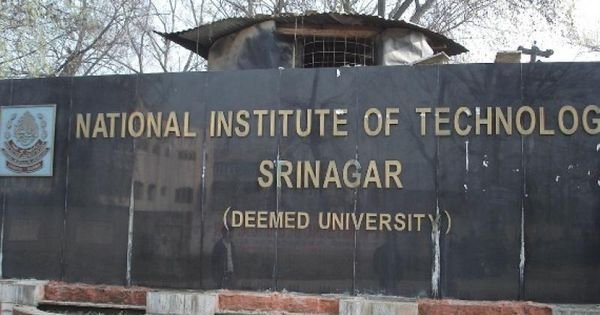 There were total 150 of us. J&K Police unleashed a reign of aerial firing and lathicharge resulting in injuries to dozens of students. Anyone can see the images and videos of police brutality on Social Media. Four of our colleagues have suffered fractures. Besides, there are many students who have suffered cuts, bruises and other injuries. It's total chaos. We are mentally disturbed. Local Kashmiri students are not part of our struggle.
Our protest is not against local students. It's an issue between students from outside the state and NIT administration which let the police to enter campus and beat us. We feel as if we are not in India.
A section of media is reporting that one of our demands is the construction of a temple inside campus. It's totally false. Our demands are: shifting of NIT campus outside Kashmir, action against police personnel who were involved in the brutal assault on us, hoisting of Indian flag on the campus and 50-50 ratio of locals and non-locals in the NIT administration. At present, NIT administration is dominated by locals.
We also voiced these concerns before the panel sent by Ministry of Human Resource Development on Wednesday. But nothing concrete came from that meeting.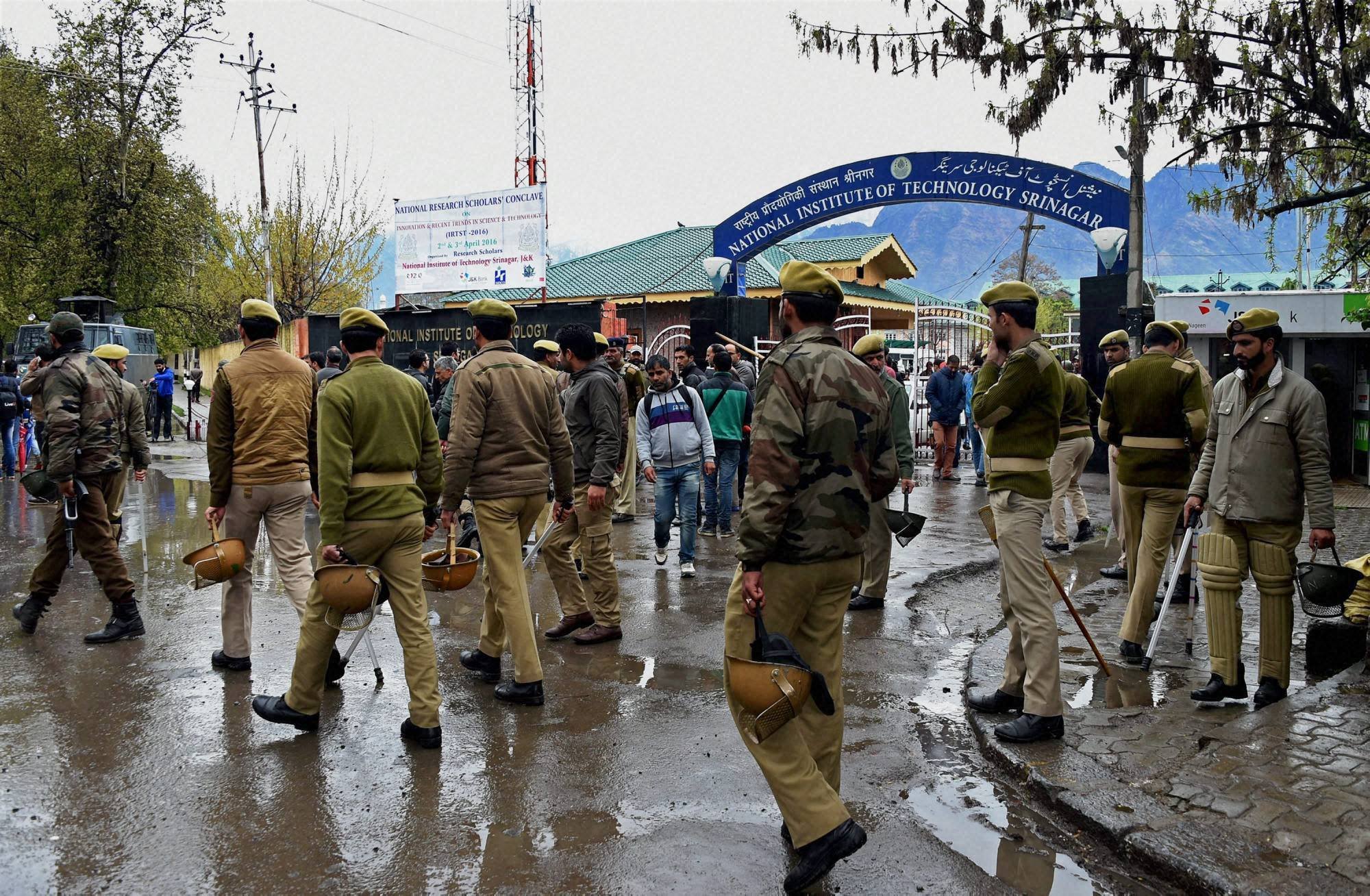 There's also some confusion that non-local students are wishing to leave the campus for home till the tempers cool down, but this is not the reality. If we go home this time, the struggle will be suppressed on its own.
Local media has claimed that we beat up a Kashmiri courier boy on Friday when there was confrontation between two groups. There's a video evidence which shows the same courier boy smashing his arm in a window pane deliberately. He hurt himself, nobody beat him.
Celebrations after India' loss is not a new thing here. We also celebrate India's win. But this time, it was different. Even though the matter remains within the university, we are facing a lot of abuse on Social Media from some local Kashmiris. I also came to know that one of our friends was threatened by some local Kashmiri students.
We are aware that Kashmir is a sensitive place. Many of us are friends with Kashmiri students but we usually avoid sensitive issues like politics. There have been minor skirmishes between locals and non-locals before this as well. I remember Kashmiri students shouting and expressing happiness whenever Pakistan won.
Today, the situation was tense but peaceful. There's security on campus. We were expecting Deputy Chief Minister Dr. Nirmal Singh to visit us, but no official from the government came to take notice of the situation.
We will continue our struggle till our demands are not met. 
Feature image source: PTI