Finance Minister Arun Jaitley unveiled a budget for the poor on Monday, announcing new rural aid and health programmes in a strategy shift that could boost his ruling party in coming state elections.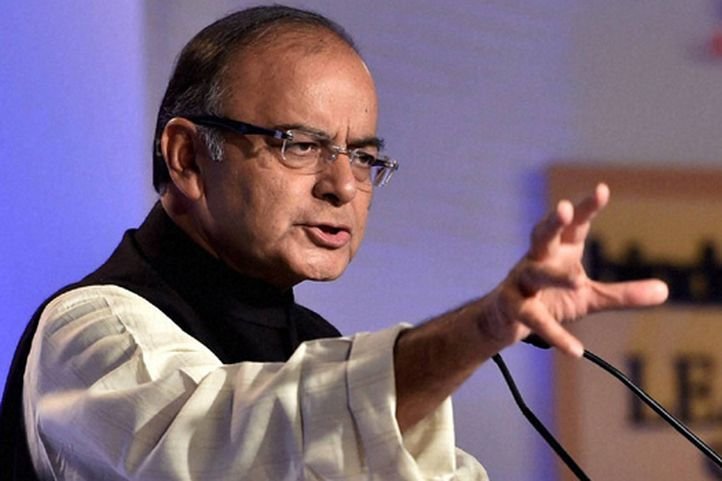 COMMENTARY:
RADHIKA RAO, ECONOMIST, DBS, SINGAPORE
"It is encouraging to see that fiscal discipline has been given priority at today's budget, though we await the fine-print. Budgetary assumptions, especially nominal GDP growth will be key. Implementation of the pay commission proposals is also unclear in the speech, so more details are also sought here.
 Focus on rural/ social sector spending and roads/ highways are along expected lines and positive. But less-than-expected support for banks' recapitalisation has disappointed. Services tax was left unchanged and long-term capital gains tax fears were left misplaced."
ADITI NAYAR, SENIOR ECONOMIST, ICRA, NEW DELHI
"Sticking to 3.5 pct of the fiscal deficit target reinforces the credibility of Government of India's medium term fiscal targeting. The expenditure priority outline is also within our expectations, including the focus on rural, farmer and infrastructure. 
Monetisation through divestment of (central public sector enterprises') individual assets would augment funds for investments, and improving the target of beneficiaries for various subsidies through greater use of Aadhar is expected to result in fiscal savings over the medium term. And we welcome the move to do away with the plan, non-plan classification from FY18 onwards."
AMITABH DUBEY, DIRECTOR, INDIA RESEARCH AT TRUSTED SOURCES, NEW DELHI
"We will have to see how they managed to hold on to the deficit target, which is a positive, while raising capital spending and rural spending."
"At first sight, it's a good budget, a fire-fighting budget. Rural demand is weak, private investment is dead in the water and of course we have a banking crisis."
"They've announced some ease of doing business measures that are positive. But in other ways, it's a classic tax-and-spend budget."
SUBBARAO AMARTHALURU, CFO, RPG GROUP, MUMBAI
"The need of the hour is to accelerate the economy and promote consumption, but this budget doesn't have anything substantial on these. It has a lot of dampeners, and no positive sentiment. I don't see anything good in this budget, except that the road sector has got some good allocation.
"The amnesty scheme on black money is not good enough, and would not encourage people to come forward. It could have been designed better."
ASHTOSH RAINA, HEAD-FX, HDFC BANK, MUMBAI
"Really excellent budget. The adherence to fiscal discipline, with emphasis on growth and development, increasing infrastructure spending… are key elements of this year's budget."
BANKS:
MILIND KOTHARI, MANAGING PARTNER AND HEAD – DIRECT TAX, BDO INDIA, MUMBAI BY EMAIL
"The allocation for bank capitalisation of 25,000 crore rupees (250 billion rupees) is only a patch on the 1,80,000 crores that the Economic Survey has identified as the need of this vital sector. The banking sector has a major role to play in spurring private investment which is lacking and without which the all-round economic revival is not a possibility."
AGRICULTURE:
YOGINDER K ALAGH, FARM EXPERT AND FORMER MEMBER PLANNING COMMISSION
"These steps will help our millions of farmers recover from the rough patch they have been going through but the government will have to raise its allocation for the crop insurance scheme, as the gap between farmers' cost on farming and their loss, if any, is huge.
"Although I welcome higher allocation for irrigation, we need to see its implementation. The government has been raising its irrigation spending every year, but we've failed to bring any extra area under irrigation facility. How does higher allocation help then?"
AUTOMOBILES:
R.C. BHARGAVA, CHAIRMAN, MARUTI SUZUKI, NEW DELHI
"The vehicle manufacturers are being directed to get to Euro 6 by 2020 and vehicles contribute so little to pollution. Main pollutant in Delhi for example is PM 2.5, which is dust. Cars only contribute 2 percent to that according to IIT Kanpur study. So why only cars are being targeted for pollution, especially when they are being pushed to incur the higher cost for Euro 6 is something which is difficult to understand and accept as being fair and reasonable."
HEALTHCARE:
VRINDA MATHUR, PARTNER, GRANT THORNTON INDIA LLP, NOIDA
"The comments on (health) insurance are quite welcome. While the spending on healthcare has gone up, we'll have to wait and see how many of the initiatives announced actually see the light of the day … that's a question mark right now."