While the initial reports of a 17-year-old Dalit girl's death in Bikaner went unnoticed when it took place late last month, the incident is now at the centre of a massive controversy with allegations that what was said to be a suicide is actually a rape and murder.
The 17-year-old Dalit student's body was found in a water tank outside a hostel in Bikaner, on March 30, Hindustan Times reports.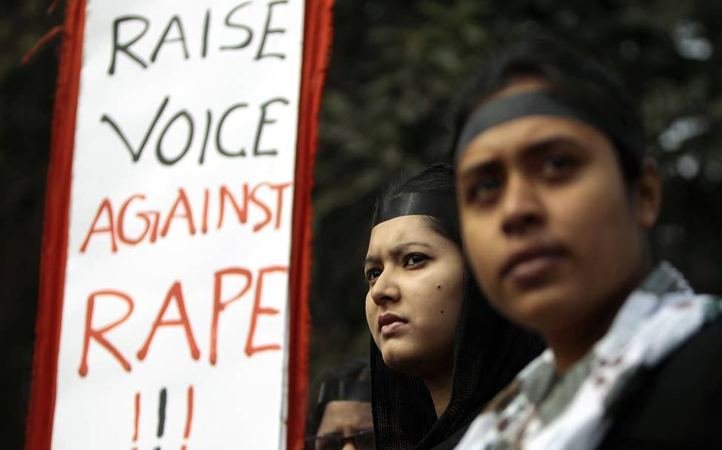 As the situation is tense due to protests and demands for a CBI probe, here are all the developments in the case so far: 
The body of the 17-year-old girl college student from Barmer was found in the water tank near the hostel she was living in near Bikaner, a night after she was found in the physical trainer's room by the warden.
Her parents have lodged a complaint accusing Physical trainer and instructor Vijender Singhof raping and killing the girl.
College authorities allegedly forced the PT instructor and the girl to sign a letter saying they had been "caught having consensual sex", a day before the girl's body was found, The Times Of India reported.
The police told The Indian Express:
"It was alleged that the girl was raped in the hostel room of Vijendra on Monday night and later her body was found in the tank. She was pursuing BSTC (a course to become teacher) from the private college in Nokha."
People from Barmer, public representatives and opposition leaders demanded a CBI probe in the matter, with the relatives saying that the PT teacher raped and murdered her, before throwing her body in the tank to make it look like suicide, The Times of India reported.
Apart from the physical trainer, the college principal and hostel warden were also arrested and booked for abetting suicide and under SC/ST act.
Kavita Srivastava of the People's Union for Civil Liberties told The Times Of India:
"The police had earlier booked the accused under IPC section 302 but now have changed it to IPC section 306. We are not contesting that Delta drowned to death but how does that rule out murder? When the police are claiming suicide, they need to call an expert and get enacted how she committed suicide?"
Insisting that the cause for death was suicide, police told The Indian Express:
"The report of the medical board as well as the FSL establish that the death was caused by drowning… there were no other injury marks on the girl's body."
The Dalit community in Rajasthan is seeking justice, drawing parallels with Rohith Vemula's suicide. State Congress president Sachin Pilot visited protesters and Rahul Gandhi has tweeted his support.
Activists in Delhi and Bangalore came out in protest against the incident and demanded immediate action and criticising the lack of mainstream media attention.