As the crackdown on dissent in the country continues, tribal activist and AAP leader Soni Sori was attacked with an acid like substance in Chhattigarh, at a time when she is leading a movement against alleged rape and molestation of women by security forces in Bijapur.
While many others including a contributor to Scroll.in Malini Subramaniam and lawyers of the Jagdalpur Legal Aid group are being hounded and evicted from their respective states for speaking against excesses by authorities, Soni Sori has faced the wrath of the authorities for the past few years.
As she fears for her own life and that of her children, here's the story of Soni Sori's ordeal, beginning from her arrest.
A tribal school teacher and the warden of one of the few schools operational in Chhattisgarh's war torn Dantewada, Soni Sori was arrested in 2011, a month after her nephew Lingaram Kodopi was detained.
While they were accused of being couriers between Essar group and Naxals for collecting extortion money, activists insisted that both were arrested for speaking out against human rights violations by security forces in the region, a report on IBN Live stated.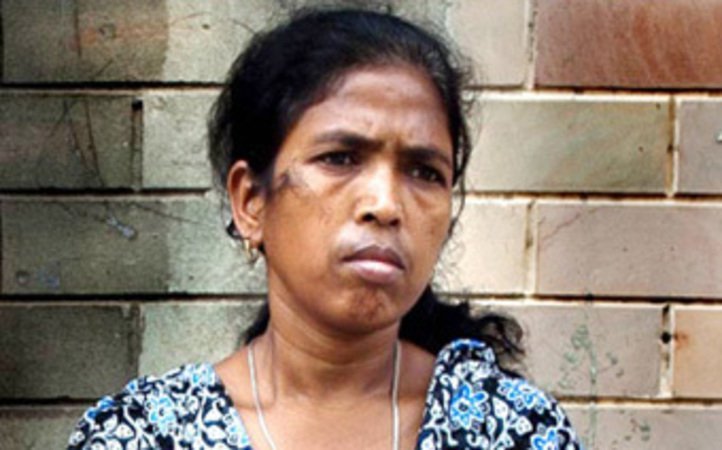 While in police custody, Soni Sori alleged that not only was she raped by policemen, but she was subjected to torture which included inserting stones in her private parts and electric shocks.
Soni Sori has been slapped with eight cases including attack on a Congress leader, as she has been charged with sedition and raising funds for terrorist activities. She has been acquitted in six of the cases, The Hindu had then reported.
There was an outrage over a gallantry award for Ankit Garg, the Chhattisgarh cadre police officer who was accused of supervising Soni Sori's torture. 
She wrote in a letter to the Supreme Court that, 
"Giving electric shocks, stripping me naked, shoving stones inside me – is this going to solve the Naxal problem."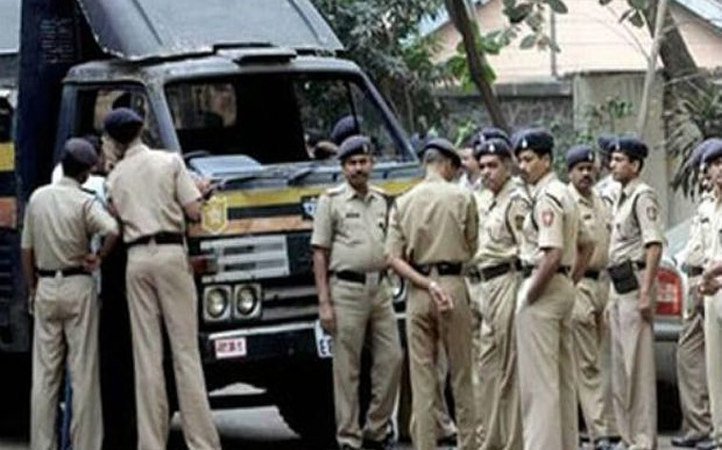 As she was being held at Raipur jail, her health had been deteriorating constantly since the assault on her, and signatories including Prashant Bhushan and Noam Chomsky sent a petition to the then PM Manmohan Singh asking for immediate medical treatment for her.
Soni Sori was finally granted bail along with her nephew by the Supreme Court in November 2013, and was given a final bail in 2014.
Soni Sori has three children, and her husband was detained in 2010 on charges of collaborating with Maoist rebels, he died in 2013 from an undiagnosed neurological condition, after he was released on bail, The Hindu reported.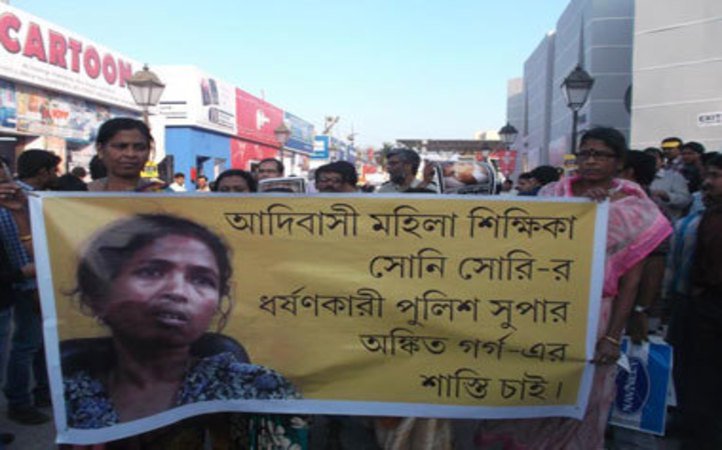 Sori joined the Aam Aadmi Party in early 2014, with a view to change the system, but lost the 2014 general election from Bastar to Dinesh Kashyap of the BJP.
But Soni Sori has been leading agitations in Bastar against police atrocities in the district, and was to lead a 200 km march against rapes by security forces starting from Bijapur on February 20 and reach Jagdalpur on March 8 Women's Day, Scroll reported.
Soni Sori remains a face of the movement by tribals against excesses committed by security forces in the name of operations against Naxalites. 
All images sourced from PTI