Politicians coming up with different tactics to woo voters becomes an everyday affair during the election season. And here is Aam Aadmi Party (AAP) chief Arvind Kejriwal who has been learning Punjabi to connect with the masses with an aim to brighten his party's prospects in the upcoming Punjab assembly elections scheduled early next year.
For the past two months, the Delhi Chief Minister is taking tuition and regular tests in Punjabi to prepare himself for the electoral fight in Punjab. As the official language of the state is Punjabi, he is equally focusing on learning how to read and write in Gurumukhi (the script used to write Punjabi).
"I have been devoting two hours every morning to learn Punjabi. This has been a regular practice for the last two months," Kejriwal said.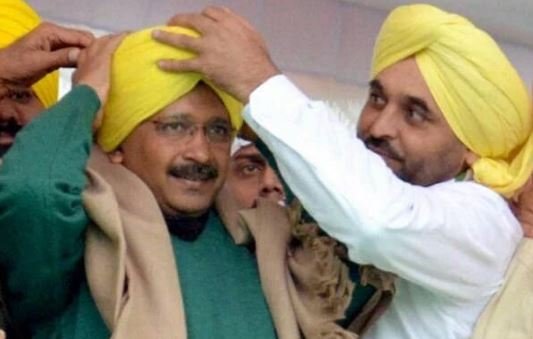 "I have learnt Gurmukhi so that I can feel the pulse of the Punjabi population and get familiar with their cultural heritage and social condition. Power can be achieved even without knowing the language and the script but then it will be difficult to connect with the masses," Kejriwal told Aaj Tak.
Kejriwal's Punjabi connection is nothing new as in January this year, while addressing a public rally at Sri Muktsar Sahib on Maghi mela, an audio was played in the background which had him speaking in Punjabi.
"He is quick to grasp various languages. He has a good command over English, Hindi, Haryanvi and even Bengali. Now, he is learning to read and speak Punjabi. He has no difficulty in understanding the language," Durgesh Pathak, national organisational building head of AAP told the Indian Express.
However, people back in Delhi are not impressed with all their Chief Minister's stint with the language. Recently, Delhi govt put out a full-page newspaper advertisement announcing its decision to ensure at least one Punjabi language teacher in every school and promising higher wages for them. The decision has invited criticism from various quarters with leaders from the opposition calling it a wasteful expenditure to influence voters in Punjab.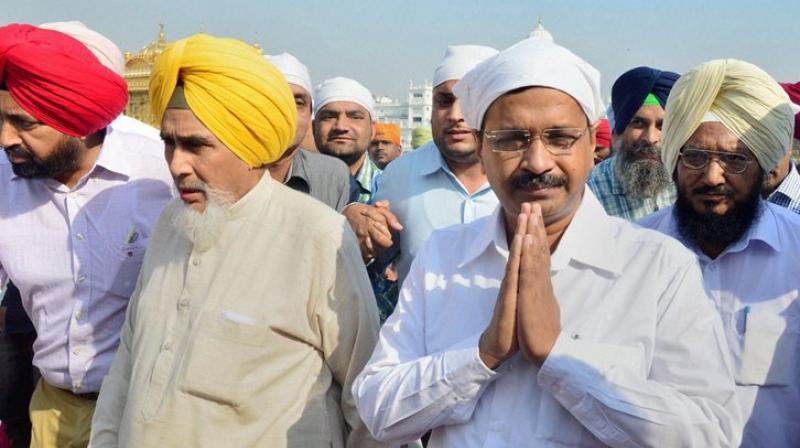 "The Kejriwal government in Delhi is using Delhi taxpayers' money for Punjab elections. When elections are coming, they see it as an opportunity to give a push to Punjabi language. This has been done because the advertisements are being given in Punjab papers as well. We have never seen such misuse," senior BJP leader Vijay Goel, reports Live Mint.
Money spent on Govt Ad for Kejriwal publicity is more than to implement the announcement of hiring Punjabi teachers!

Waste of Taxpayer money— Ajay Maken (@ajaymaken) June 10, 2016
Kejriwal uses Govt money for full page Ad in Punjab on Punjabi Teachers😒

And-Delhi suffers strikes by GovtServants on non payment of salary— Ajay Maken (@ajaymaken) June 10, 2016
(Feature image source: PTI)