Former Maharashtra Deputy Chief Minister and Nationalist Congress party leader Chhagan Bhujbal, who is currently in prison awaiting trial, stoked a controversy after he was allowed by authorities to get medical treatment for a toothache but did not visit the dental hospital at all. 
According to a Times of India report, Bhujbal, who has been arrested in a money laundering case, had complained of toothache on Monday and sought permission from the prison authorities to visit the Government Dental College and Hospital. 
While the prison authorities at Arthur Road Jail granted him permission, the former Maharashtra deputy CM complained of chest pain after leaving the jail premises and was immediately rushed to the city's St George's Hospital.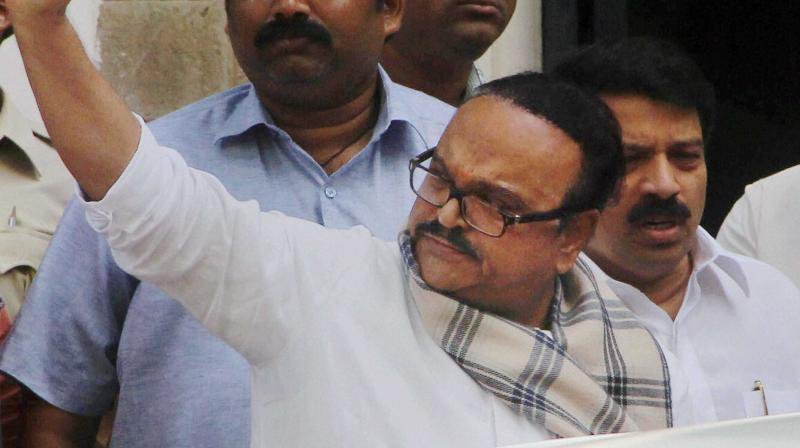 Interestingly, the hospital where he was admitted does not havea cardiology department. He did not visit the dental hospital at all.
The incident has prompted the state's top police brass to order inquiry into the incident. 
On the part of hospitals, there have been conflicting versions. While the Government Dental College authorities claim the minister never visited the hospital on Monday, some doctors at St George's Hospital told TOI that Bhujbal was at the dental hospital till noon. 
Dr Rohan Sequeira, who examined Bhujbal, at St George's Hospital told TOI
"His blood pressure was 180/120. We shifted him to ICU, where he will remain for a couple of days as we can't bring down the blood pressure immediately. He is stable now and we will discharge him once his condition stabilises."
Bhubal has been provided security inside the hospital and no visitors are allowed to meet him. 
Feature image source: PTI/File