A 33-year-old foreign national, Dimitry Lobanov of Russia, was buried in snow in Jammu and Kashmir while he skiing, but thanks to some quick action from the High Altitude Warfare School (HAWS) of the Indian Army he was rescued safely. 
Lobanov, who was part of a group of six foreign nationals from Russia, was skiing in the higher reaches on Apharwat in Gulmarg, where he lost control and fell in a deep gorge covered with snow.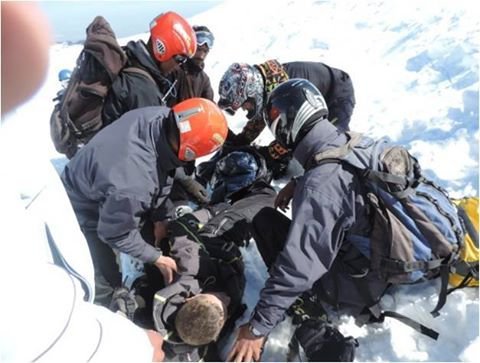 According to a statement from the Indian Army, the release states that the skiier had suffered severe injuries, resulting in multiple fractures due to the fall. The distress call from the group was immediately responded by a team from the army.
The team from HAWS immediately reached the accident site, rescued him and provided first aid, states the press release. They then quickly evacuated him using a stretcher, from Apharwat via Khilanmarg to the Army Medical Inspection Room at Gulmarg.
The rescue team had to wade through thick snow cover for six kilometres to reach the medical post where the tourist was resuscitated and his medical condition stabilized by Army Doctors.
(Feature Image Source: Facebook)