The massive encroachment of milkmen and their cattle of the Palamu Tiger reserve in Jharkhand has rung alarm bells among the wildlife officials, after a three-day monitoring drive carried out in the reserve found a number of temporary cow shelters erected in the prohibited zone, Hindustan Times reports. 
Palamu Tiger Reserve (PTR), which is Jharkhand's only protected tiger reserve, has become an easily accessible grazing pasture for the cattle that comes from Bihar, Chattisgarh and other neighboring states. During the inspection, the monitoring team had found 3,000 domestic buffaloes grazing freely in the area. 
The officials also found that the stray animals have also encroached some of the core areas.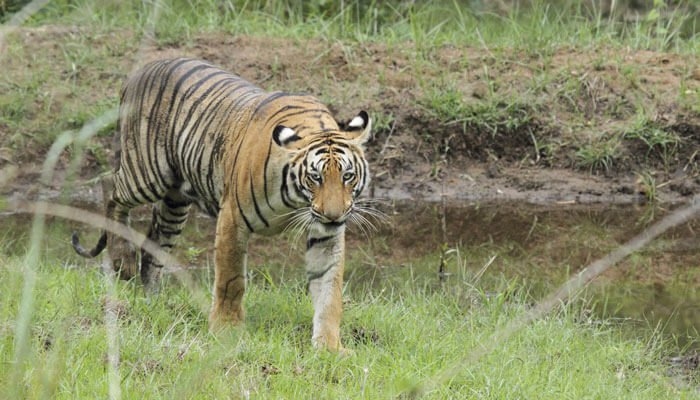 "Unfortunately, the cattle made entry to even core areas of the reserve. They are roaming and grazing in areas like Baresanrh, Garu, Mundu and Betla, causing a big threat to wildlife of the protected reserve," PTR steering committee member, DS Srivastava told HT.
According to the report, there are not enough security guards to protect the 1,130 square kilometers reserve. The reserve, which has only 7 forest guards against the requirement of 175, is a home to 39 species of mammals, including tigers, and 174 species of birds.
The impact of the encroachment is clearly visible on the ground as the number tigers has fallen to just 3 in 2014 from 50 in 1974. 
Besides encroaching on the land, the local herds have also disturbed the ecosystem of the sanctuary and resulted in the scarcity of food for protected animals. 
The HT report said officials are working on a plan to remove the cattle from the area by initiating a dialogue with the farmers.