A disturbing video of a man being physically dragged off from an overbooked United Airlines flight has left the internet seething in anger. After the video went viral, people all over the world voiced their disgust on social media calling out the airlines for the outrageous treatment of the passenger.
Twitter exploded with hilarious memes and bitter admonishments 
Merriam-Webster Dictionary joined in the trolling by reminding United Airlines that the word "volunteer" doesn't mean what the airline thinks it does
Many others too mocked the airline's unusual definition of the word 'volunteer' and 're-accomodate'
Many called for boycotting the airlines


The trolling only got better with the Internet standing united against United Airlines
Some suggested that the bruised passenger should sue the company for good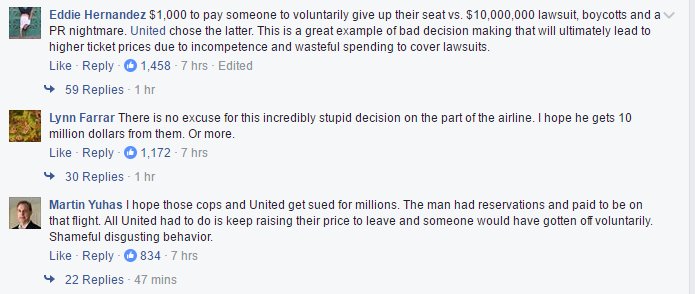 This is not the first time United has landed in trouble for its bizarre treatment of passengers. Just last month, the airline came under fire for kicking two teenagers off one if its flights for wearing leggings.