Tempers have flared after the arrest of Jawaharlal Nehru University Students Union President Kanhaiya Kumar on Friday and parties like the Left Front and Congress have accused the government of trying to stifle freedom in the university.
Human Resources Development Minister Smriti Irani, under whose purview the university comes, was one of the strongest critics of the JNU event at which anti-national slogans were allegedly shouted. 
In response to a question from reporters, Irani said,"I want to say this much, that today is the day of worship of Goddess Saraswati. Saraswati blesses every family that whatever they speak is for progress and strengthening the nation. Let mother India be praised. The nation will never tolerate an insult to mother India."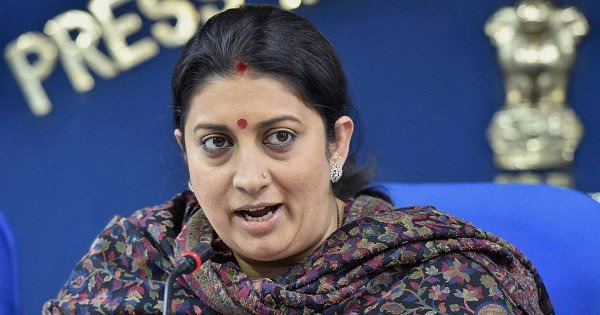 So The Telegraph on Saturday hit back with their front page cartoon and headline. 
An obvious mocking of Irani's educational qualifications, the paper also highlighted the various controversies that the minister has found herself in since taking charge of it. 
There's been no response from the Human Resources Development Minister so far to this. But here's how some other Twitterati reacted: