Novak Djokovic, who cruised to a first round victory in Wimbledon, recently passed the $100 million prize money barrier with his win at the French Open.
One Hundred Million Dollars! PHEW.
But that staggering sum was then put into thrilling perspective courtesy of a new British hero who emerged at the lush green lawns of Wimbledon.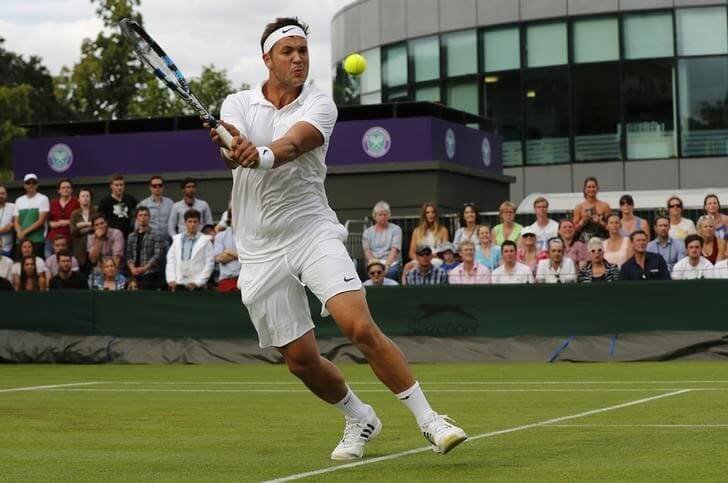 Meet Marcus Willis, world ranked 772 who won his first round match on Monday. Just winning that has guaranteed Willis 50,000 pounds ($66,000). 
His total earnings from the rest of season: SIXTY FIVE DOLLARS!
So it was no surprise he fist-pumped and saluted every winner against the world number 54 from Lithuania like he was lifting the trophy.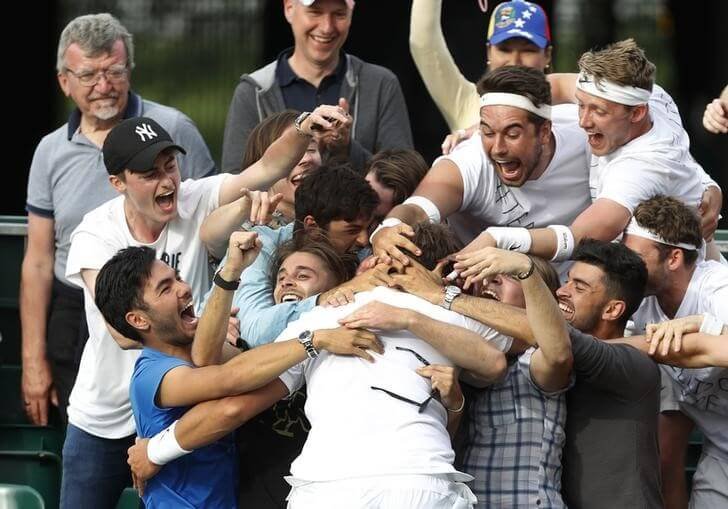 Willis is a 25-year-old beefy bloke from England, who works as a coach to children (for $30 per hour) and senior citizens and was considering calling time on a professional career that appeared to be going nowhere.
But, persuaded to give tennis one last shot by his new girlfriend – dentist Jenny Bate, Willis battled through to the main draw at Wimbledon via a series of six qualifying matches before beating world number 54 Ricardas Berankis on Monday. 
Willis said:
She told me not to go, so I didn't. I do what I'm told.
This is the kind of story we need. I think it's great. I'm very excited to be playing him actually. It's not something I get to do very often. People will hear about it and naturally they are going to support him, rightfully so because it's a very cool story. It's going to make the match difficult.
Federer is usually the fans' favourite at Wimbledon, but Willis's incredible story has made him an unexpected sensation and the world number three admits he might have to deal with a partisan show-court crowd.
"He's playing well but I'm back as well. If he gets the support that's awesome. I hope he can play as good as he can and that I also can play a good match and everybody enjoys themselves."
Willis defeated Ricardas Berankis of Lithuania, ranked 652 places above him, 6-3, 6-3, 6-4 out on a raucous Court 17 where fans sung 'walking in a Willis wonderland'.
"It's all surreal, a little bit out of hand," said a shell-shocked Willis.
WHAT. A. STORY!
With AFP inputs (All images sourced from Reuters)