Remember the guy whose pictures you have seen plastered on all the news channels since Monday? He's one of the lawyers, who was beating up JNU students and teachers who were present at the Patiala House Court. 
NDTV identified the man as one Vikram Singh Chauhan. 
Chauhan declared that the protest he organised against "anti-nationals" got out of hand as lawyers were provoked by JNU teachers.
"We asked them to vacate seats for elderly lawyers. They asked me for my I-card. I said you want to divide Kashmir and Kerala, they said they were never a part of India. They started hooting."
Here are his views on the subject on Wednesday where he is back outside the Patiala House Court. As you can see being apologetic is not really his style:
They are trying to beat us up and we don't even respond?: Lawyer Vikram Chauhan

— ANI (@ANI_news) February 17, 2016
Here are some of the pictures from Chauhan's Facebook account where he is hobnobbing with the Bharatiya Janata Party elites: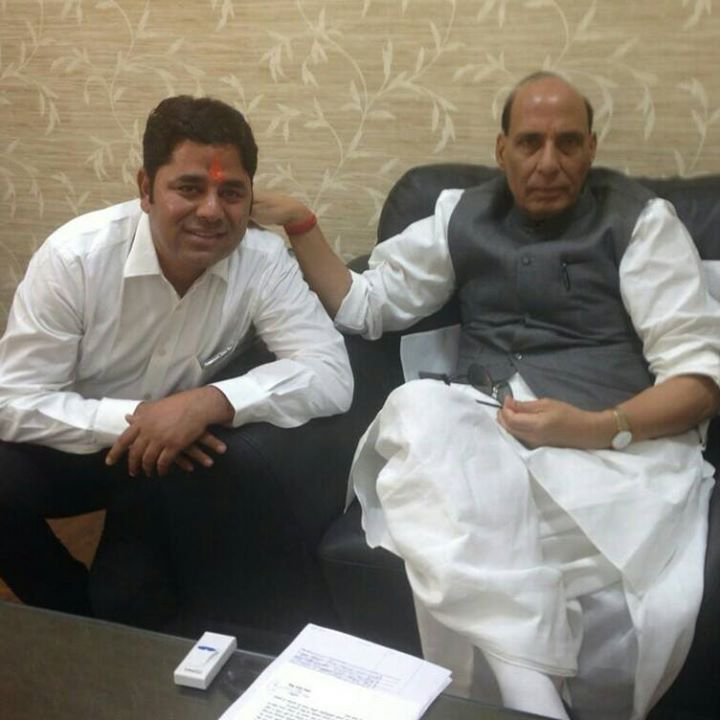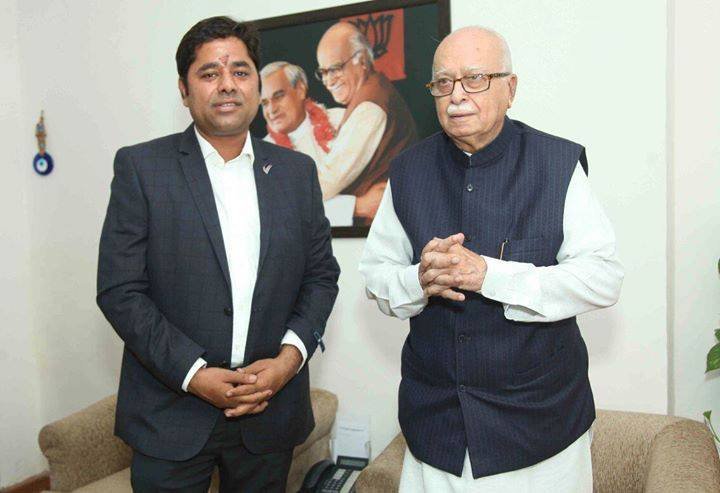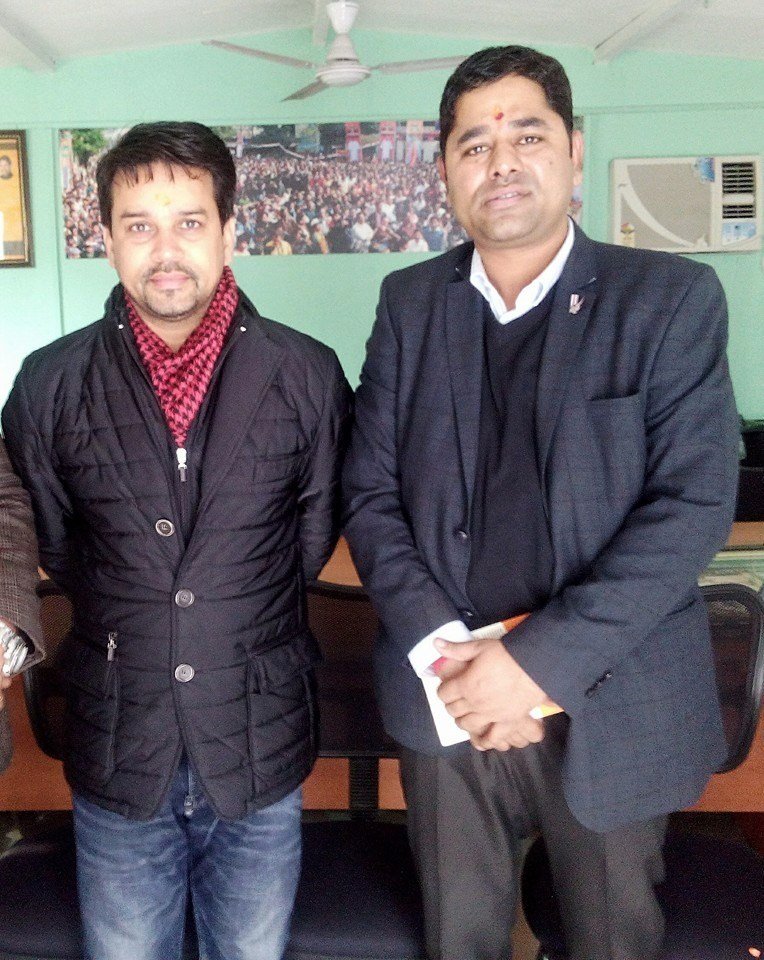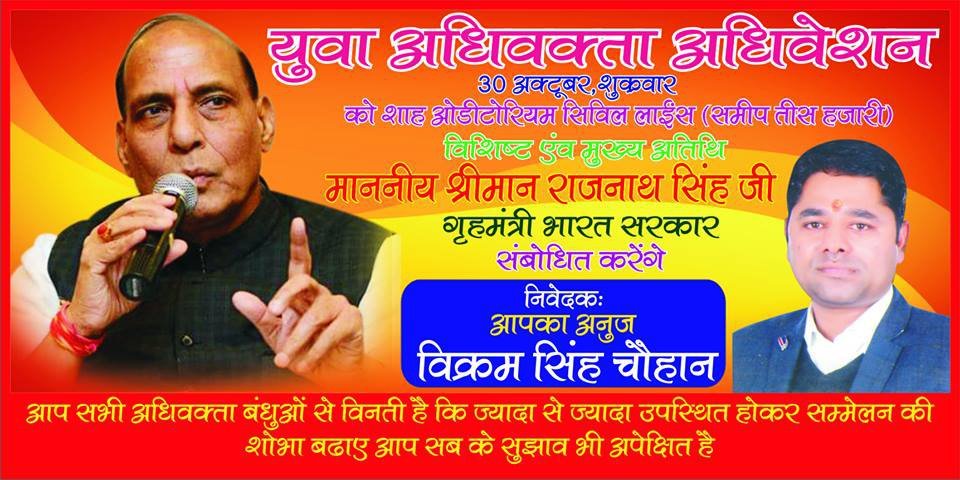 PS: Despite all the video evidence against him Chauhan has still not been questioned, far from being arrested.