India's first smartwatch built by Titan is all set to hit markets soon. The smartwatch, first of its kind built by an Indian company, has been named Titan Juxt.
One of the differentiating features of the watch is the fact that it is operating system neutral, which helps it pair with Android and Apple-run devices.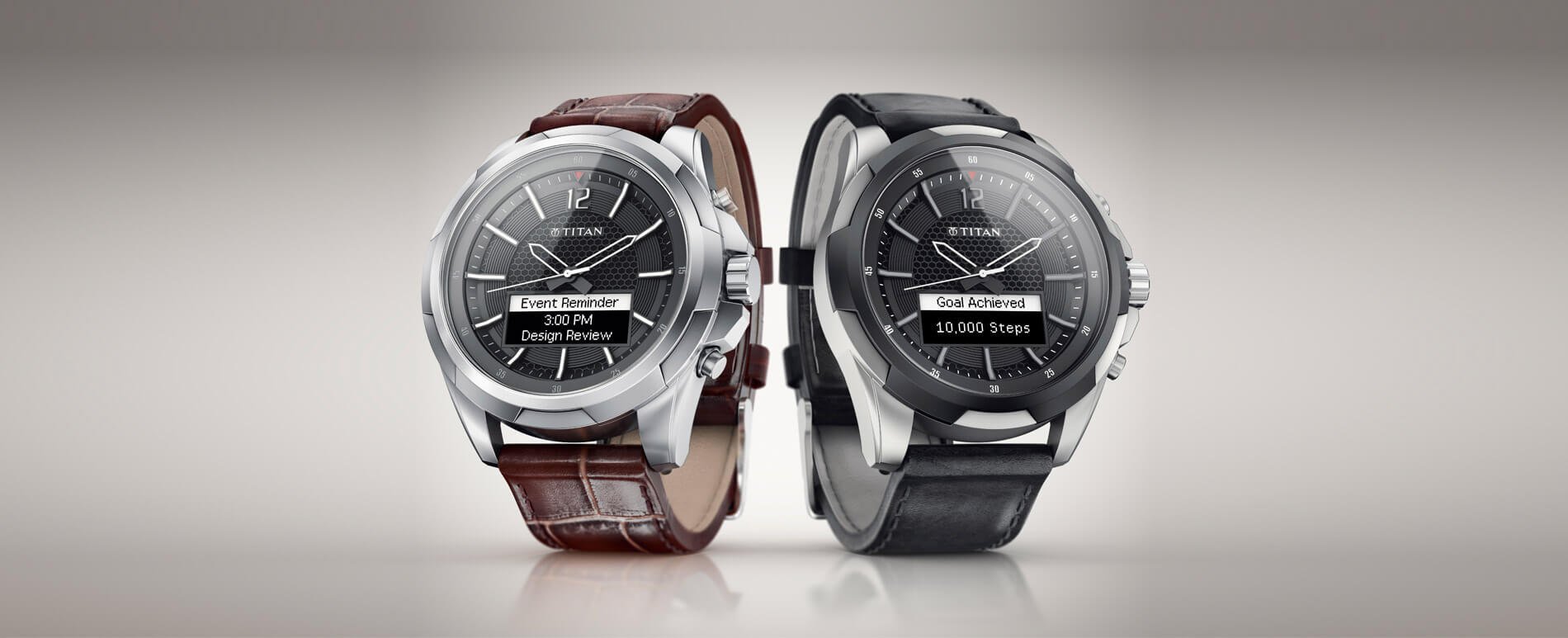 Like any other smartwatch built in West or Europe, a small OLED display on the honeycomb-design dial will send alerts to its wearer about incoming calls, texts, emails and social media notifications.
The watch will be tethered to a smartphone via an app exclusively created for this watch. 

The watch is available for pre-booking on the company's e-commerce website, and on Myntra.
It will also be available across select World of Titan, Helios and large format stores, the company said. 
The watch has been priced at Rs 15,995 for the stainless steel model, while the Rose Gold variant carries a price tag of Rs 17,995 and the Titanium model costs the highest at Rs 19,995.

The Rs 5,000 crore watch market in the country has seen "single digit growth" in the past year.
Titan is planning to introduce it in international markets including the US, the UK and Canada. Juxt has been launched in collaboration with global technology giant HP, and Titan will sell the smartwatch in the international markets through HP's distribution network.
"We are selling Juxt in the US, the UK and Canada through HP's distribution network, and in the next one year we will launch it in five or six more countries outside India," Bhaskar Bhat, managing director of Titan Company said in Mumbai. 
(With inputs from PTI)
Feature image source: Titan Website