After the RBI announced that people can only make one deposit of over Rs 5000 in demonetised notes from now till December 30, banks have a fresh form for you to fill if you're planning to make a deposit.
Depositors will have to list:
how many notes they're depositing
why they didn't deposit the money earlier 
what is the source of the funds
Here's what a form being handed out at by Banks looks like: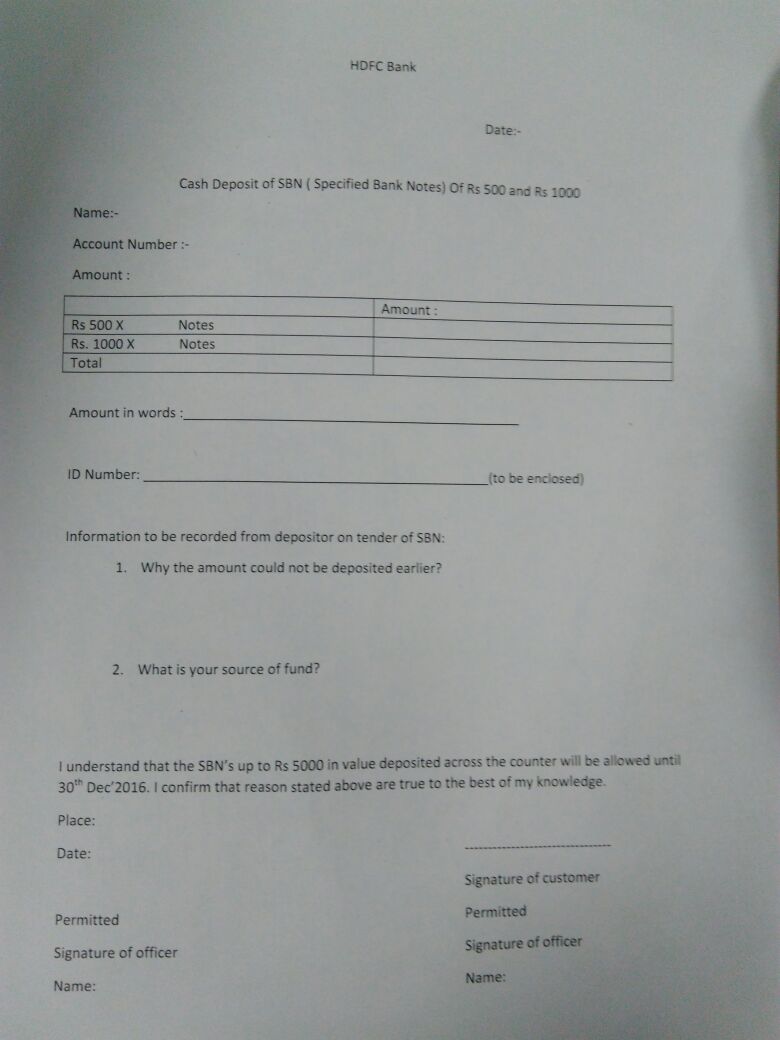 This form is in addition to the fact that bank officials are required to question the person making the deposit as to why it wasn't done earlier and the explanation has to be deemed 'satisfactory'. 
The depositor is also required to carry identity proof, a copy of which has to be left with the bank, 
Bank officials are also to keep the explanation on record for future audit and ensure that no more deposits are made in future.