There is a newspaper published from Chandigarh, circulated in all of Punjab, called Daily Post. It is owned by Punjab's Jujhar Group, who are known to be very close associates of the Badal family that is currently ruling the state.
No wonder then that the newspaper has been working overtime in the wake of the recent Udta Punjab row to "bust" the state's image of being home to lakhs of drug addicts.
So besides routinely carrying vehement denials by the Badals of the charges that the state's youth is strongly in the grip of drugs, readers are being subjected to this, in the name of reporting: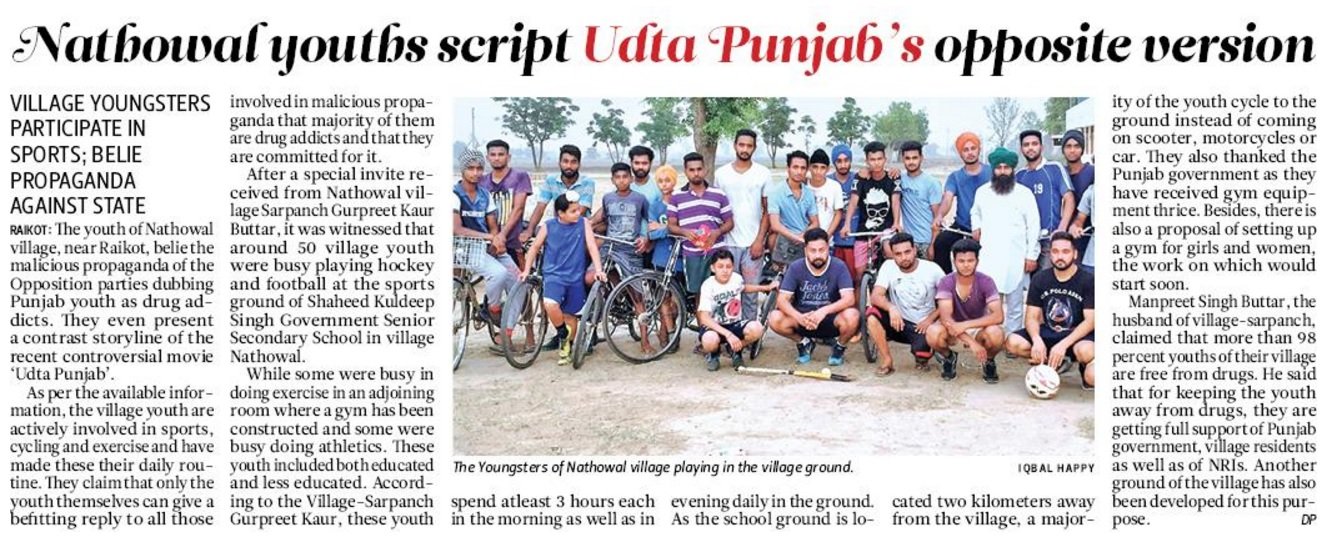 It's a report on how youth in a village named Nathowal are into sports. Besides being a bad piece of journalism, the news report's only point seems to be bashing 'Udta Punjab'.
But this one takes the cake: The newspaper recently carried a report about a gang of three kidnappers that the Ludhiana police have arrested.
Why is this report too headlined as an 'Udta Punjab' myth buster?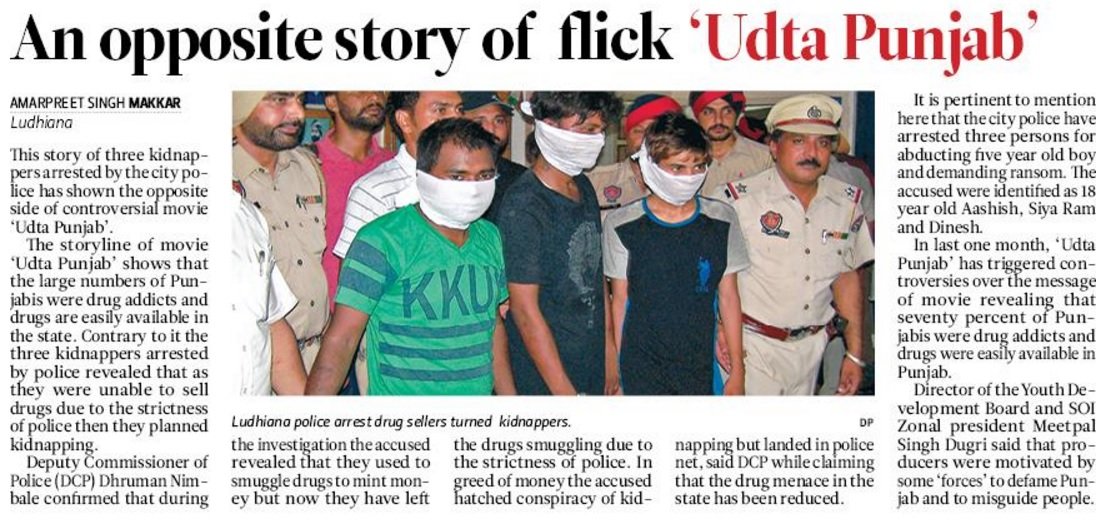 Hilarious as you will find it, the report says the men took to kidnapping because their drug-selling business wasn't doing well. Why? Because the police is apparently so strict that they were unable to sell the stock of drugs they had procured.
The entire story has precisely one paragraph about the kidnapping itself, while the rest of the text only attempts to deny the drug menace problem.
Point of the story? That the drug business in Punjab is so bad that criminals have taken to kidnapping people. Tsk Tsk.
Well, we hope the police doesn't crackdown on kidnappings as they seem to have done on drugs, because in that case, who knows what the criminals will take to next.