The list of the top earning individuals for the financial year 2015-16 is out and it reveals that professionals have outnumbered promoters. It is a compensation study of executives commissioned by The Times Of India to global executive search firm EMA Partners.
According to the study, while 61 professional CEOs took home a pay package of `6.5 crore or roughly a million dollars, 58 promoters managed to get the same package.
Sun TV network's CMD Kalanithi Maran and MD Kavery Kalanithi are the top two earning executives.
Here's how others stand in the list
10. K Venkataramanan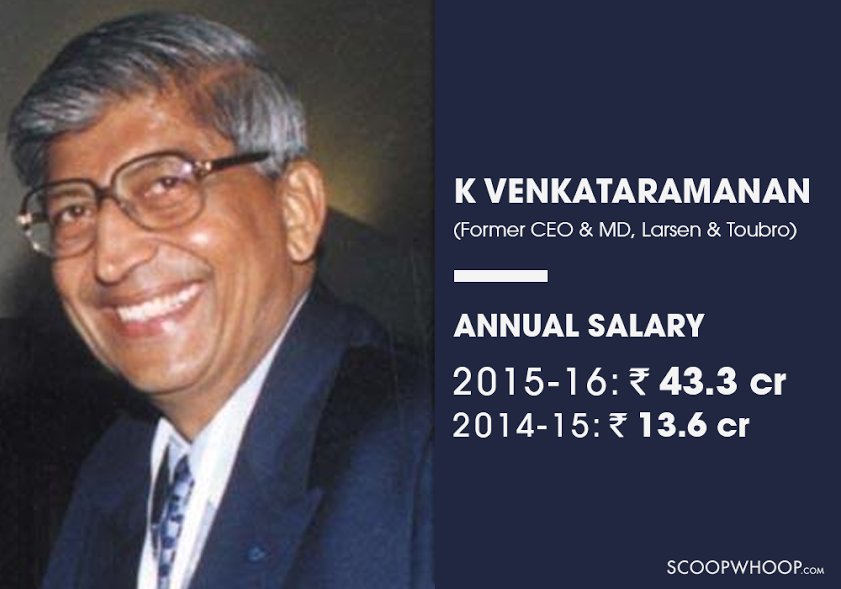 9. Desh Bandhu Gupta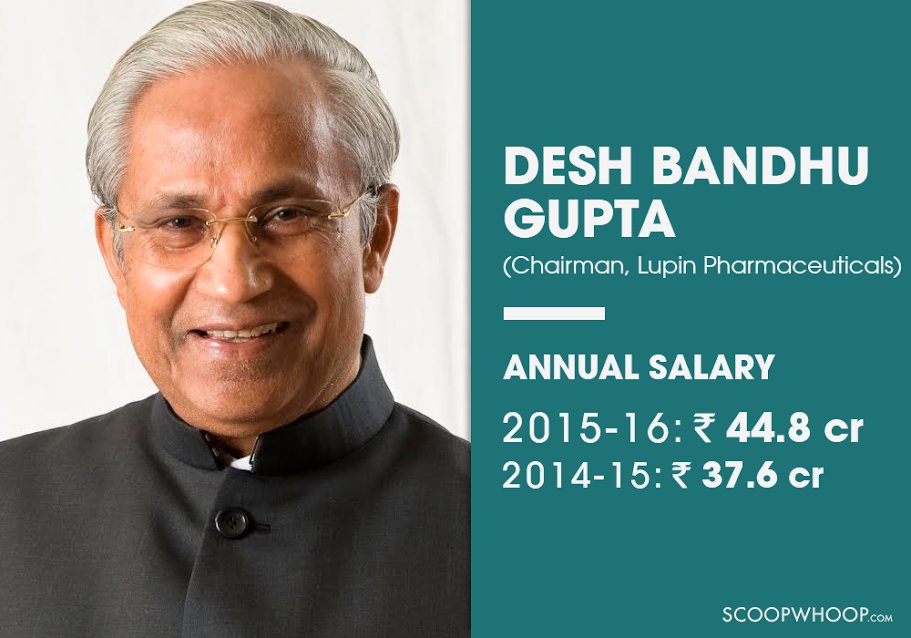 8.  Murali Divi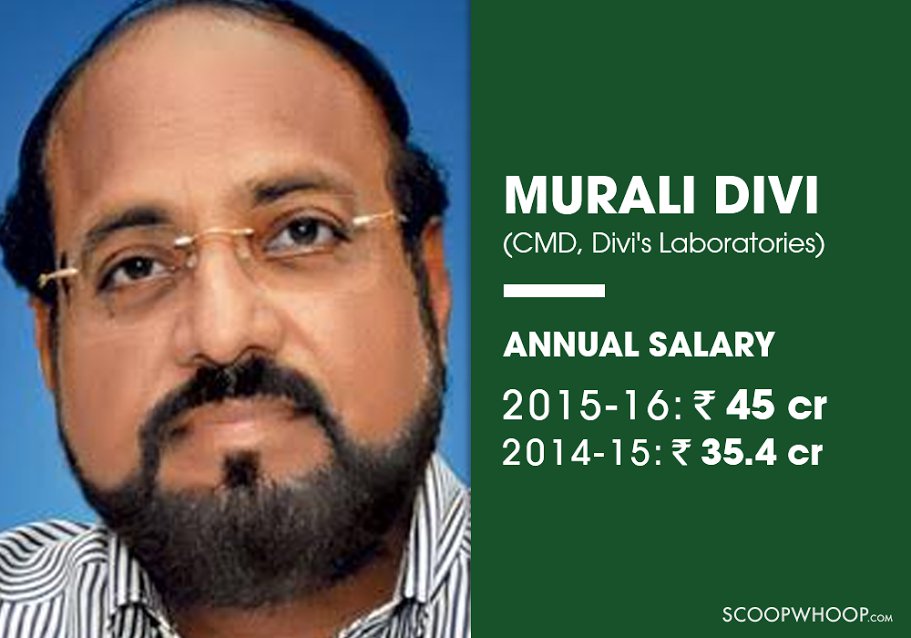 7. Vishal Sikka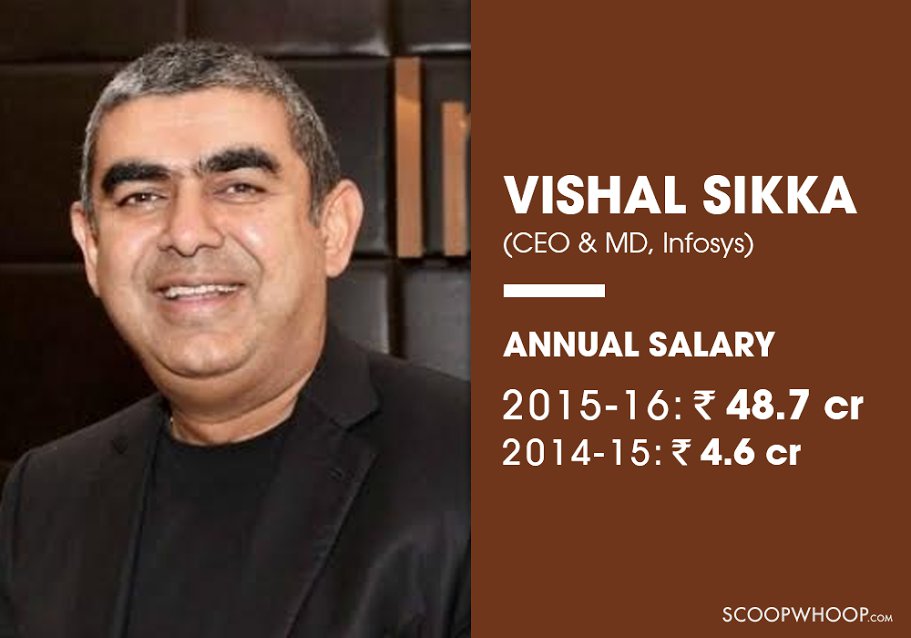 6. OS Kanwar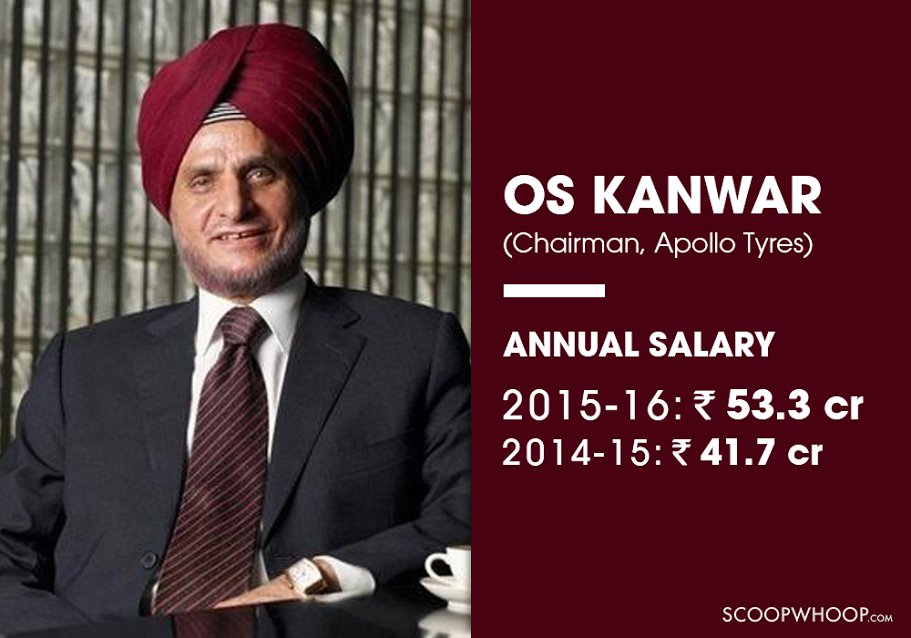 5. Sunil Kant Munjal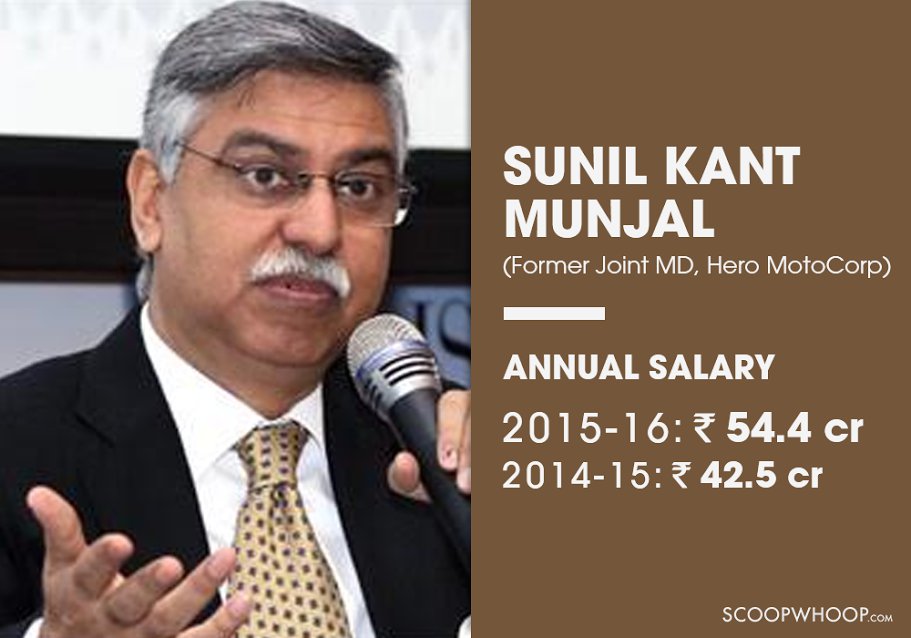 4. Pawan Munjal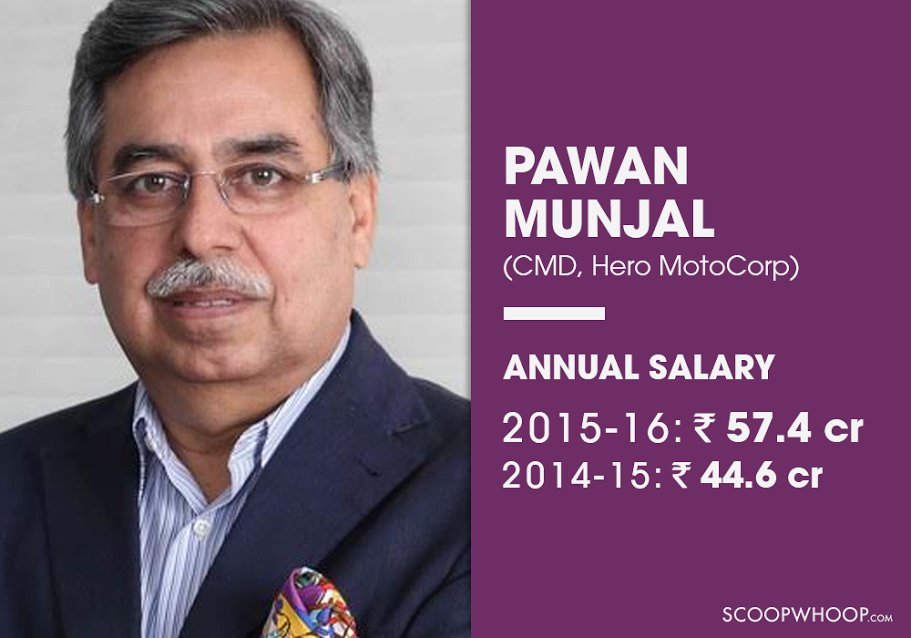 3.  AM Naik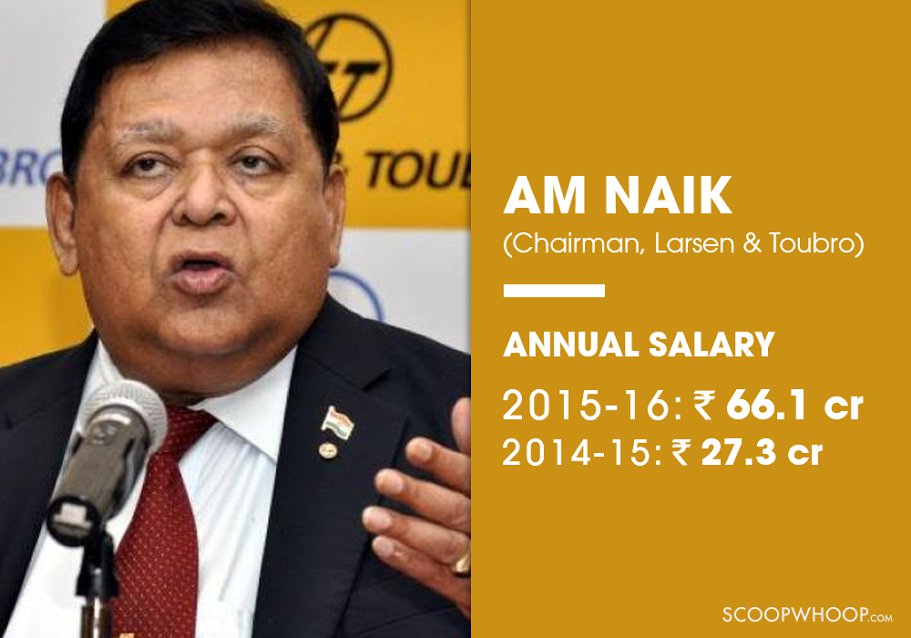 2. Kavery Kalanithi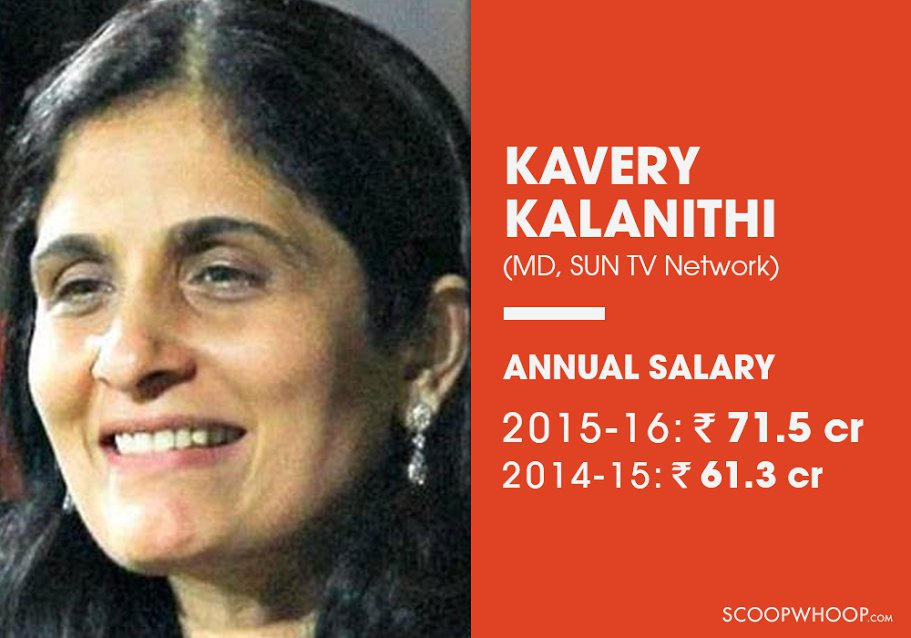 1. Kalanith Maran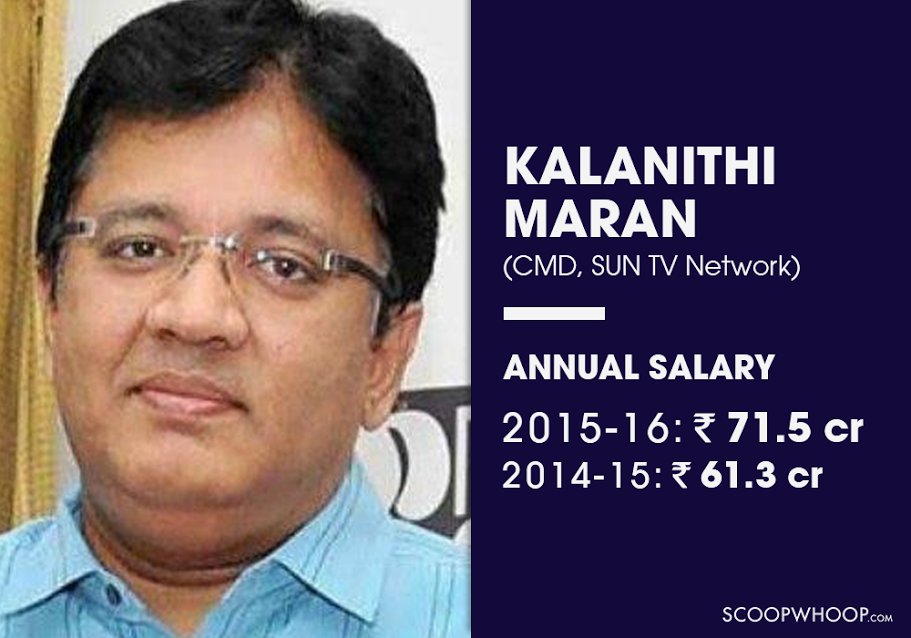 (Design credits: Lakshya Vij)