I have many guilty pleasures. Even when they don't go as planned, these things still make me happy.
Hugs from my kids, even when they are sick and I know I'll probably end up in hospital just from being near them. That first sip of beer on a hot day, even if it is the cheapest beer there is. Making jokes about how overrated James Anderson's bowling record is, even when I probably don't believe it anymore. 
Watching Test cricket, even if it is the West Indies versus India.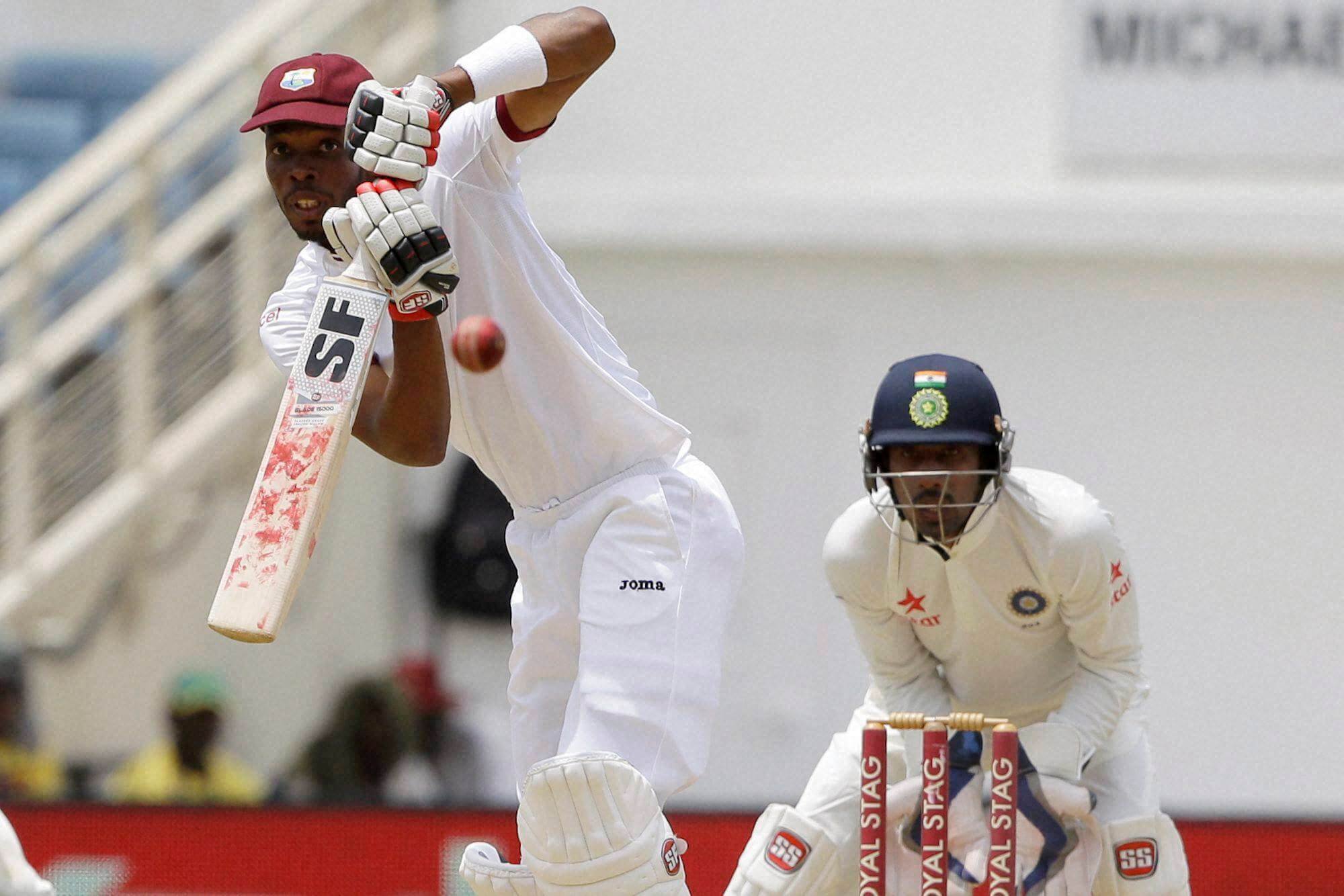 I'm a Test cricket tragic. If you are reading this, I bet you are too. And you know how it is. We watch every ball. We ride the ebbs and flows of a match over five days. We yearn for Richie Benaud's silence on the television and applaud a batsman reaching lunch with maybe only 15 runs to his name. Maidens are sexy.
But what's currently happening in the West Indies is unwatchable.
OK, granted some guy called Chase held off five marauding Indian bowlers on the last day to salvage a draw, but who wants draws? And why couldn't India bowl out the West Indies on a 5th day pitch? Baksheesh? Now that would be interesting.
In any case, it's like being forced to listen to Narendra Modi sing karaoke. You'll give it a chance but soon realise that your facial muscles are hurting from all that cringing.
This India vs West Indies series has fallen to such a low that the broadcaster Ten Sports are cutting to advertisements while Indian batsmen are scoring hundreds. Just like your uncle's attempt at butter chicken that's sat un-refrigerated for a few days, even the official broadcaster doesn't want to consume it.
Normally, if Ravi Ashwin scored a 100 and took a 7-fer in a Test match, he'd be labelled the next Kapil Dev or Ian Botham or Imran Khan. But very few even saw it. And even fewer are writing about it. No one cares. It appears most would rather see what's happening in the CPL, which coincidentally, no one is watching. Indians would rather sit through England v Pakistan or Sri Lanka v Australia or repeats of Indian Idol Series Six.
Anything but the West Indies playing Test cricket.
It was much more exciting last time around when they just packed up and left half way through a tour in India. At least that was unique.
So is this the end of Test cricket? Are we now just T20 groupies awaiting our next fix of maximums and dancing girls and Ramiz Raja's marvellous hair?
If the Indian population doesn't care about the long form of the game, is it time we euthanised it?
Of course not.
We've seen crap cricket before. In fact, we should give credit to England, who for most of their history have made crap cricket an art form. There's probably a gallery in London somewhere with all of their crappy cricket art hanging from the walls. Portraits of John Embury, Scott Borthwick and Darren Pattinson all hand drawn by Phil Tufnell.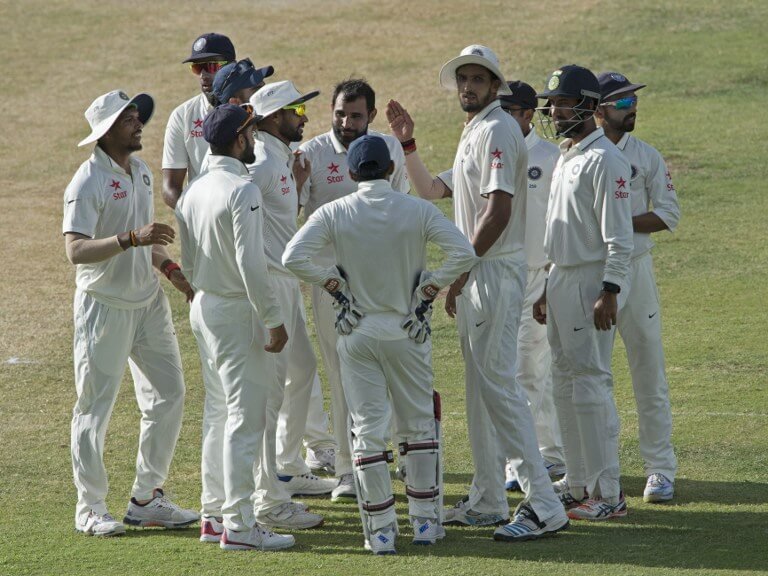 Now it's the turn of the West Indies. We should have seen it coming. Actually, we did see it. During the last Australian summer, these islanders put on the worst three Test series in living history. The most memorable part of it was watching their non Test playing stars in the Big Bash. We were riveted seeing Chris Gayle awkwardly attempt to pick up Mel McLaughlin rather than being riveted watching Chandrika awkwardly attempt to use a cricket bat.
Rather than let the world move on, India have decided that they could better that craziness with a four Test version of last year's amazingly horrible three Test version. Why would you do that to fans? Is there some Machiavellian subplot I'm missing?
In a month or so, these miserable matches will be put behind us and the cricketing train will move on to other parts. This is a good thing.
Because no matter how poor Test cricket gets from time to time, it has a one hundred year history of bouncing back. Or is it a two hundred year history?
Don't be fooled by the sixteen people who actually turn up to watch in the crowd, over rates moving slower than tectonic plates, the unstoppable production line of ho-hum ex cricketer broadcasters trying to outdo each other or the off field politics of the BCCI.
None of this matters. Test cricket is above all of these shenanigans. For those that have discovered and embraced it, it provides Zen. It is simultaneously Yin and Yang. It will survive a nuclear war.
This India vs West Indies series won't kill Test cricket. Nothing can kill Test cricket. 
It is the cockroach of sports.